The Novotny
It is rare to encounter a problem theme in actual play, particularly one as beautiful as the 'Novotny'. For those who are unfamiliar with the term, this definition is supplied by the Encyclopedia of Chess Problems: Themes and Terms by Milan Velimirovic and Kari Valtonen:
Nowotny Interference: In general, an interference between line-pieces of unlike
motion and of the same color, forced by a sacrifice on the critical (interference) square.
Hmm, perhaps it is clearer if we just look at a few examples. Incredibly, two cropped up in games within a week of each other!
White to play. What was Vasyl Ivanchuk's brilliant idea? 
A few days before, Arjun Erigaisi used the same theme to undo Shakhriyar Mamedyarov's defences. White to play.
Now that you know the theme, can you find White's best continuation here?
---
---
This week's show
---
Previous shows
You'll find older broadcasts in the Power Play category. To watch these you'll need a ChessBase Premium Account.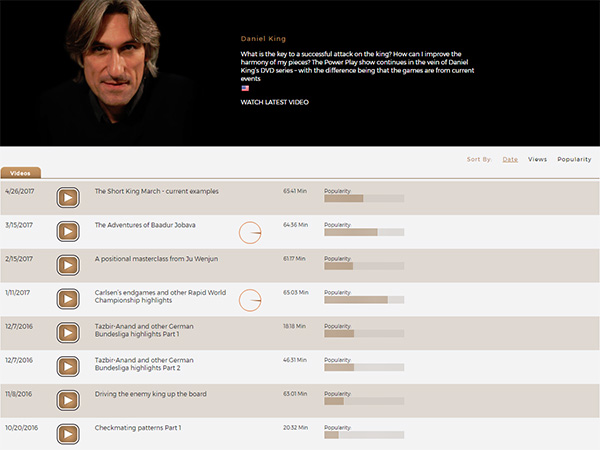 ---
Daniel King is the prolific author of the Power Play series which numbers 28 volumes to date.  The Tactic Turbo for the King's Gambit is the subject of his most recent DVD.
Here's a teaser:
---

Power Play 28: Tactic Toolbox King's Gambit
Daniel King presents 50 puzzle positions in video format, all arising from the King's Gambit. They feature typical tactics from the opening, so this is a great way of becoming familiar with the tricks and traps that you can set your opponent.
---
Links