Game of the Week #543
For this week's Game of the Week we'll return once more to the Meltwater Champions Chess Tour Final, which was won by World Champion Magnus Carlsen.
Last week we looked at a game by Duda in which he incorrectly sacrificed a piece against Erigaisi to get a pawn steamroller. This time we'll see Duda doing the very same thing against Giri, but now in a correct version, and what's more, he finished the game in remarkable fashion.
Warm-up question: What would you play here with White?
---
This week's show
---

In this opening Black opts for active piece play and is not afraid to fight for the initiative from an early stage. One of the many good features of this opening is that Black is often the side which controls the pace of the game.
---
Watch previous shows
---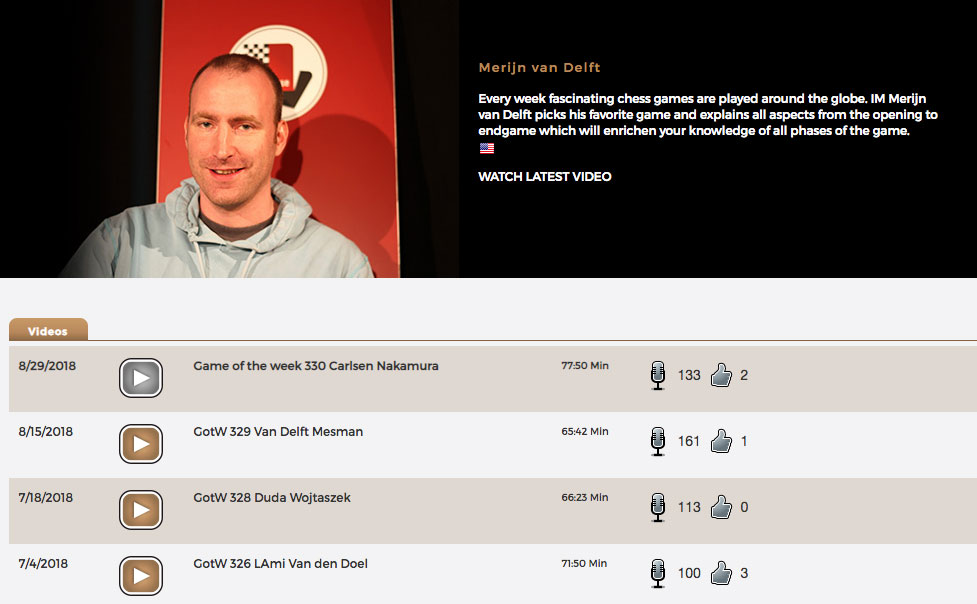 Many more Game of the Week shows are available in ChessBase Videos
Links