Using the active notation
You might be inclined to believe the game notations below are just to be looked at and the moves to be played through in your mind. But as most of you know you can click on the moves to get a separate replay board, which you can resize and move to the best place on your screen.

Chess Endgames 9 – Rook and Minor Piece
Endings with rook and minor piece against rook and minor piece occur very frequently, even more often than rook endings, yet there's not much literature on them. This endgame DVD fills this gap. The four different material constellations rook and knight vs rook and knight, rooks and opposite coloured (and same coloured ) bishops and rook and bishop vs rook and knight are dealt with. In view of the different material constellations Karsten Mueller explains many guidelines like e.g. "With knights even a small initiative weighs heavily".
The popup board has full controls, and you can use the navigation buttons to advance the moves, as well as use an engine or save the game or position to your computer. In the engine window you can ask for multiple lines, or what the threat is, or see the positional evaluation of the position.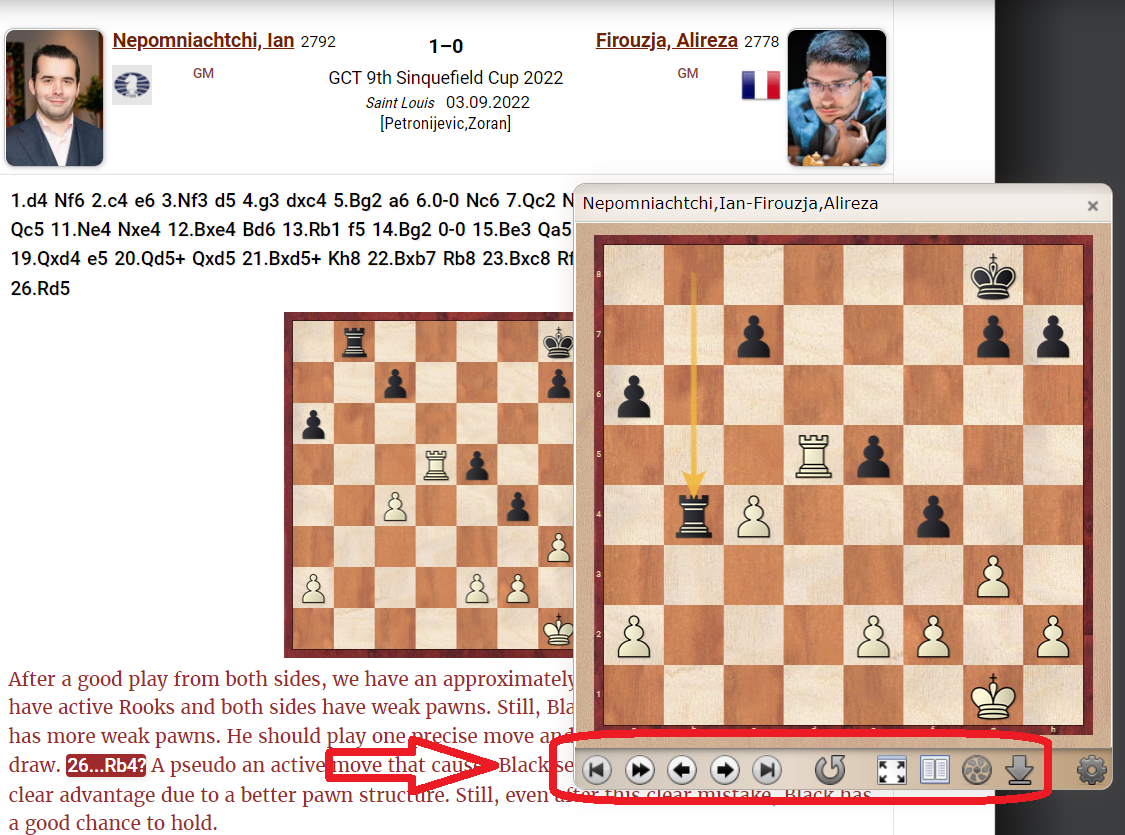 Opposite colored bishops favor the attacker 
It starts with a White to play and win sort of position, but even when it is missed the lesson on how to use a rook and opposite-colored bishop becomes one that helps cement the winning method. See it, and then see it again. 
Black's Knightmare
A position we have all seen before: one side has a piece and a pawn and the other has just some pawns. If the side with the piece can save their pawn then the game should be won, but it isn't always so easy, is it?
The sting of the scorpion
Hikaru Nakamura extends a clever trap in his attempt to save the game, showing his exceptional defensive skills once more. However, Wesley So is not green behind the ears and sidesteps the 'easy win'.
Loose pieces drop off  
The title proposed could easily have been: the fortress that might have been. Black loses his way and misses the chance to build an impregnable fortress, instead losing his rook. It just goes to show you how small a difference there can be.
Links