Carlsen dominates the field
Magnus Carlsen has done it again. His dominance of the online series organized by the Play Magnus Group continues, as he not only secured a third consecutive title with a tournament to spare, but also managed to win the last major of the year, the Finals in San Francisco — and again, with a round to spare.
In round 6, Carlsen defeated Praggnanandhaa Rameshbabu by a 2½-½ score. The Norwegian won the first two games and drew the third to grab 3 match points for the standings. 
Game 2 saw the champion making the most of his h-pawn in a knight endgame, here analysed by GM Karsten Müller — Pragg missed a surprising recourse to save a draw!
Select an entry from the list to switch between games
So keeps on winning
A subpar start did not stop Wesley So from showing his class in San Francisco, as the inaugural two losses were followed by four convincing wins that have allowed the US grandmaster to climb to sole second place with a round to go.
Much like against Shakhriyar Mamedyarov on Friday, So scored three wins in a row to take down Jan-Krzysztof Duda in the penultimate round of the event.
Talking to Tania Sachdev, So was as humble as ever, noting that he has played four tournaments in less than two months, and that he cannot explain why he is winning so much!
Arjun convincingly beats Le
Similarly to So, Arjun Erigaisi had a disappointing start — losing three matches in a row — and bounced back with a series of consecutive victories. The 19-year-old from Telangana climbed to fourth place on Saturday by beating Le Quang Liem, and is set to face Pragg in the all-Indian matchup of the last round.
In the second game against Le, Arjun was two pawns down in a queenless position, but his opponent's king was much too vulnerable on h8.
White wins immediately with 38.Rd8+ Nxd8 39.Rxd8+ Re8 40.Nxe8 Kg8 and the final move further restricts the king's ability to escape — 41.Nd6+
A devastating discovered check. Mate is coming next move.
Mamedyarov defeats Giri 
Playing from Azerbaijan, Shakhriyar Mamedyarov bounced back from losing four matches in a row by beating an out-of-form Anish Giri. 
Shakh won twice with black, and found a remarkable move in game 3.
Looking at this diagram, one might think that the black bishop has just captured a piece on b4, when in fact there was not even a pawn on that square — 25…Bb4 simply attacks the two adjacent pawns, since 26.cxb4 fails to 26…Nxb4, forking queen and rook (while also creating a discovered attack by the queen along the light-squared diagonal).
The position remained balanced after 26.Qc4, and only later on did Giri falter and lost the game, but this was nonetheless a good-looking tactical find by the ever-creative Azerbaijani.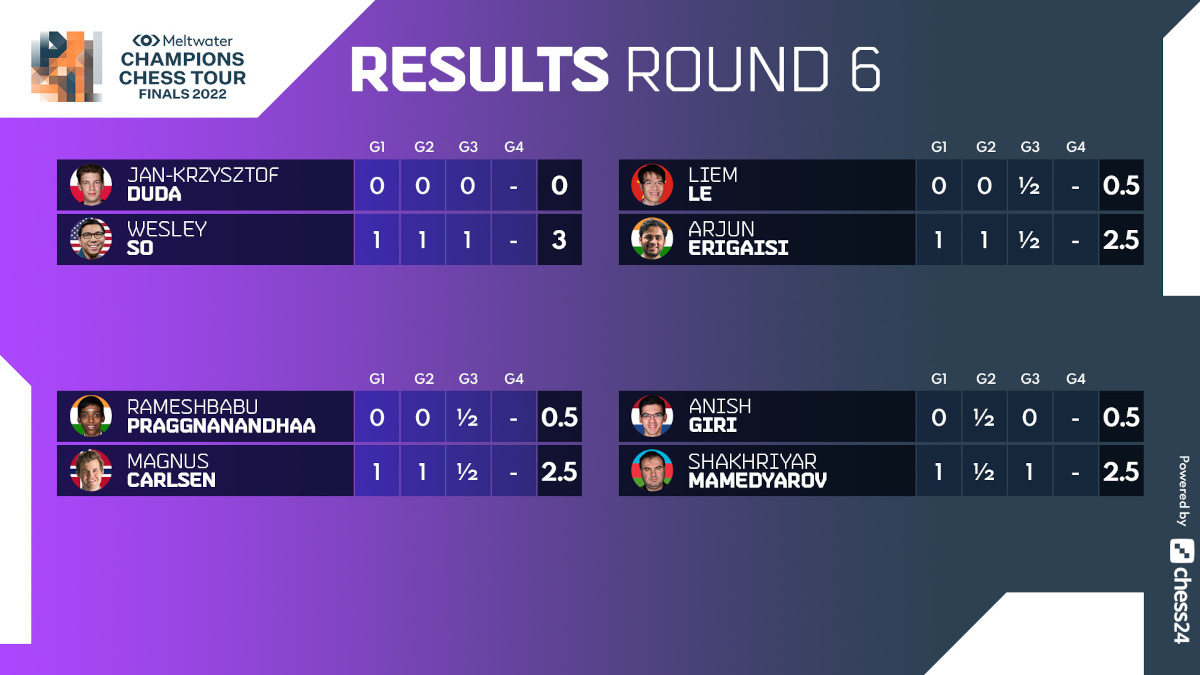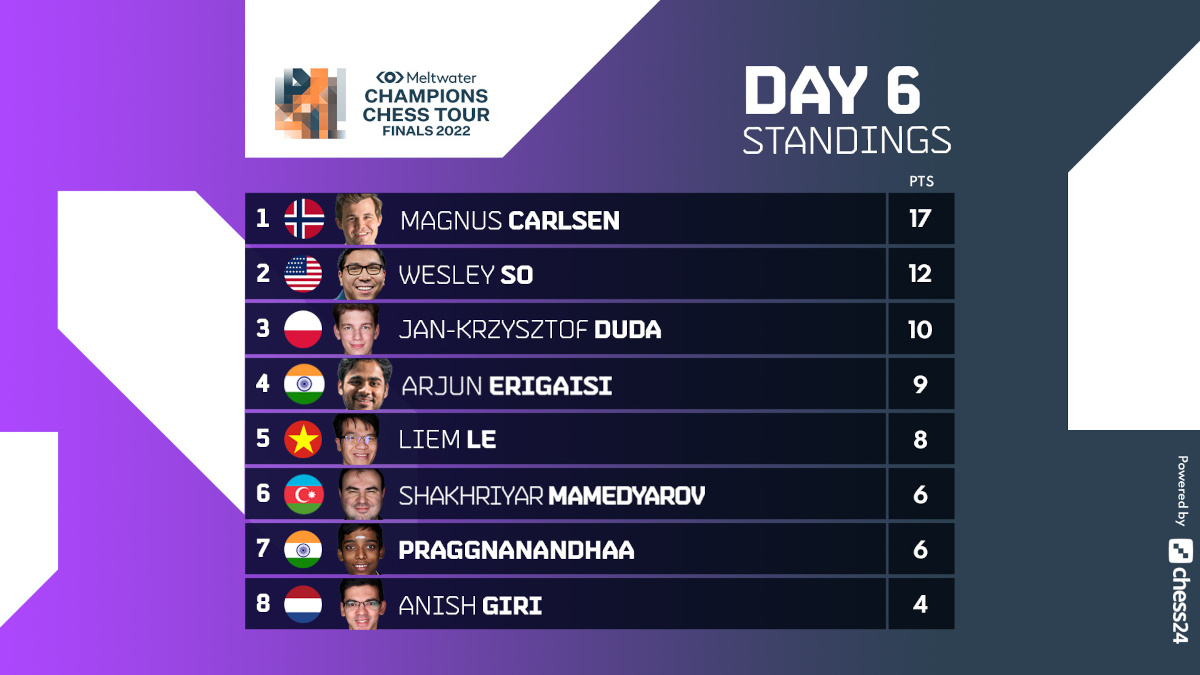 ---
---
Links