Pragg beats Duda
Remarkably, six consecutive games in the match between Jan-Krzysztof Duda and Praggnanandhaa finished with wins for the white side — which led to an Armageddon decider. Playing black, Pragg got a draw and thus won the confrontation.
Karsten Müller analysed the very instructive first game of the day, in which Duda showed great technique and a nice trick in a knight ending. 
Select an entry from the list to switch between games
Carlsen no longer perfect, beats Le in tiebreaks
After beating Le Quang Liem in Armageddon, Magnus Carlsen confessed that he was hoping to end the tournament with a perfect 21/21 by winning all his matches in the rapid section. Nonetheless, he will win the event with a round to spare if he beats Pragg in rapid on Saturday. The Norwaegian already secured overall victory in the tour with an event to spare.
An endgame wizard, Carlsen demonstrated his ability to handle technical positions by converting a superior ending with queen against rook and knight in the first game of the day. Karsten Müller shared instructive analysis of the endgame.
So dominates Mamedyarov
Wesley So has grabbed 3 points in the last three rounds after a disappointing start with back-to-back losses in the first two days of action. Against Shakhriyar Mamedyarov, he got to win by a convincing 3-0 score.
In game 3, Shakh's queen found herself trapped in the middle of the board.
29.Qc3 leaves the black queen without a way to escape — 30.Rf3 is coming! Shakh resigned.
Arjun defeats Giri
Much like So, Arjun Erigaisi had a subpar start and managed to bounce back in the second half of the tournament. After beating Mamedyarov in round 4, the Indian prodigy inflicted Anish Giri's third consecutive loss to leapfrog his Dutch colleague in the standings.
Sagar Shah, from ChessBase India, analysed the match.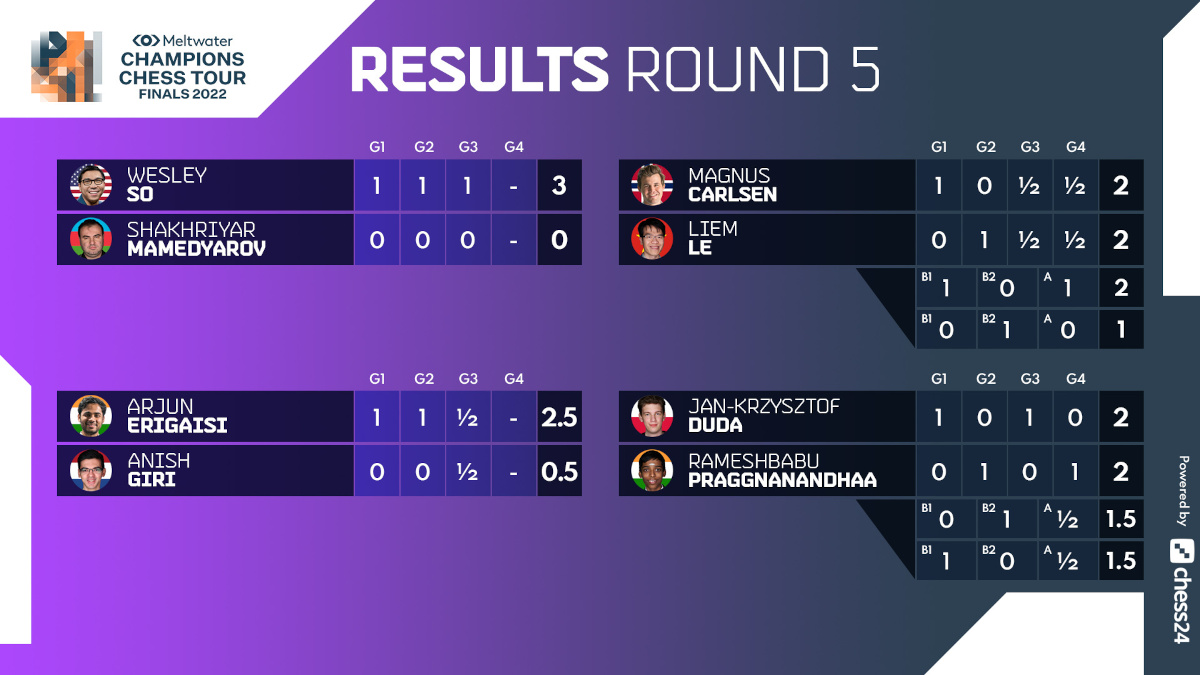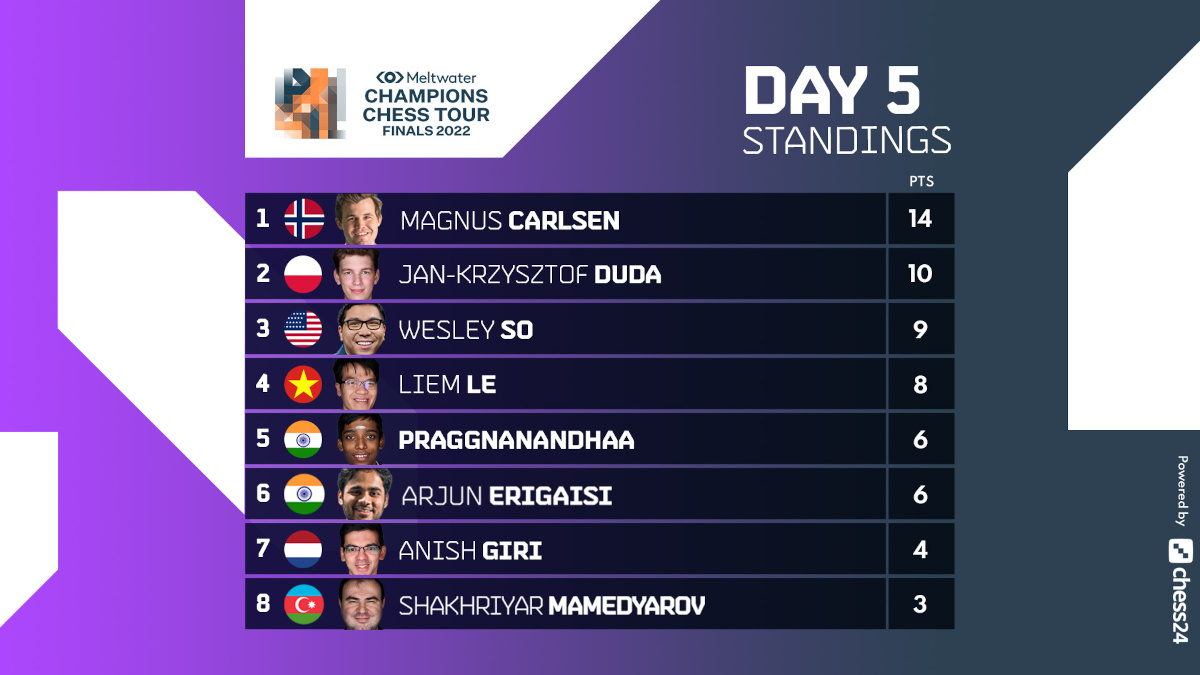 ---
---
Links