Game of the Week #542
The Meltwater Champions Chess Tour Finals has started, with World Champion Magnus Carlsen in the line-up and several fascinating top level rapid games to choose from.
One of the most entertaining ones, and therefore our Game of the Week, is from the mini-match Duda-Erigaisi. What looked like a model game for White at first glance, in reality was an incorrect concept. While Erigaisi was well on his way to refute it convincingly, in the end Duda got what he wanted and went on to win.
Warm-up question: What would you play here with White?
---
This week's show
---

In this opening Black opts for active piece play and is not afraid to fight for the initiative from an early stage. One of the many good features of this opening is that Black is often the side which controls the pace of the game.
---
Watch previous shows
---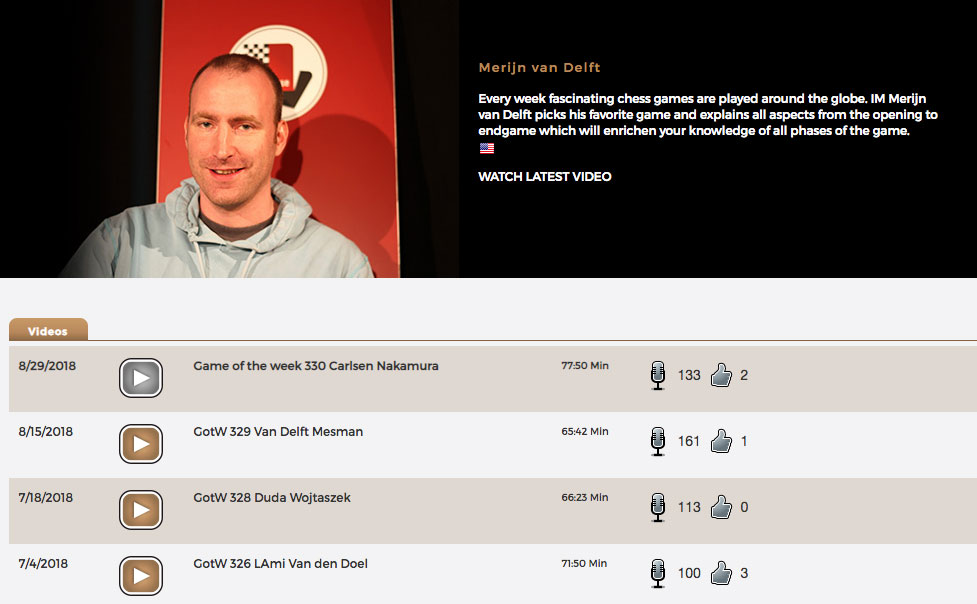 Many more Game of the Week shows are available in ChessBase Videos
Links