The Israel Chess Federation is hosting the World Team Championship, which will be held from 19 to 26 November with 12 teams from all continents. Like the last Women's World Team Championship, the Open World Team Championship will be played in a new format.
Under the new format devised for this competition, the participant countries are split into two pools of similar strength, taking as a reference the rapid rating list for November 1st. The four best teams from each pool will advance to the knock-out stage, where they will play Quarter-finals, Semi-Finals, and Final, with each duel consisting of two matches between the teams.
The time control will be 45 minutes for the whole game with an increment of 10 seconds per move starting from move 1, which means that two rounds can be played per day. The rounds will start at 15.00 and 18.00 local time (14.00 and 15.00 CET, 8.00 and 11.00 ET). The group matches will be played from 20 to 22 November. If two teams are tied at the end, tiebreak matches may follow on 22 November.
The quarter-finals will be played on 23 November, the semi-finals on 24 November and the final on Friday 25 November. Playing venue is the Hotel "Dan" in Jerusalem.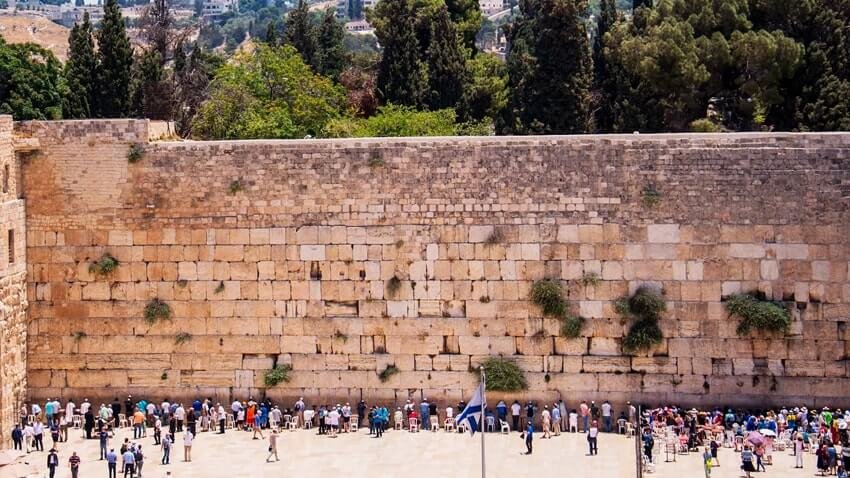 Western Wall | Photo: Tournament page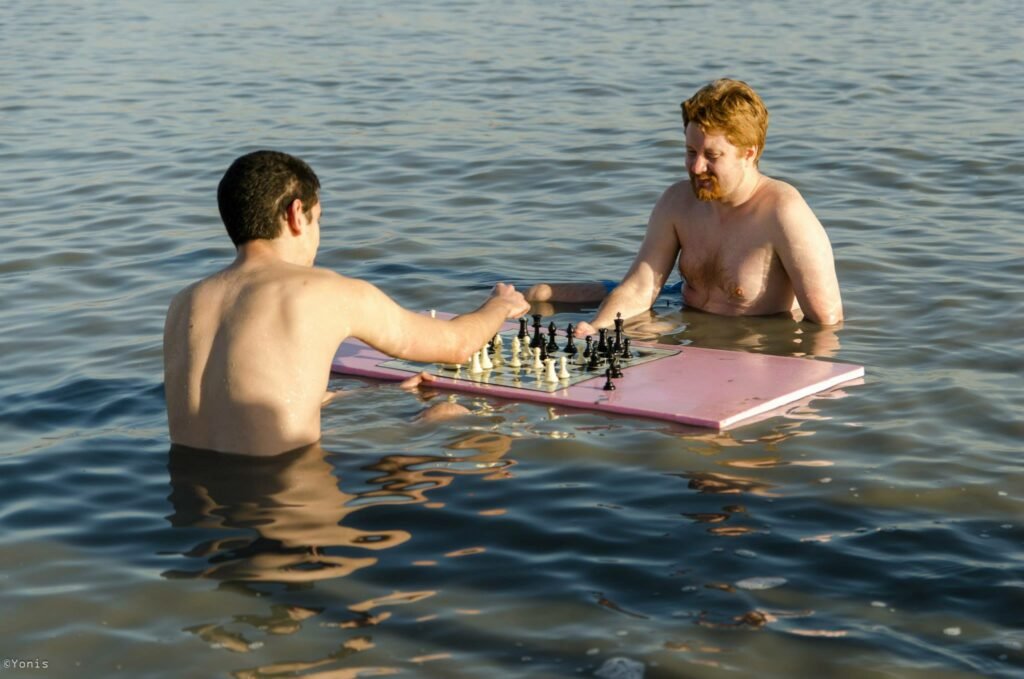 Chess in the Dead Sea | Photo: Alon Cohen/ Tournament page
Tournament favourite is the team of Azerbaijan with Shakhriyar Mamedyarov and Teimour Radjabov on the top boards. The Netherlands also come with a strong team and have Anish Giri and the van Foreest brothers on the top boards.
Vidit plays on board one and though the Indian team is strong, it could have been stronger as Gukesh and Erigaisi do not play. France comes with Maxime Vachier-Lagrave but without Firouzja. Other strong players are also missing from the line-up.
Poland starts without Jan-Krzysztof Duda. Uzbekistan, the winner of the Olympiad 2022, bring almost the whole team that won gold in Chennai to Jerusalem, but Nodirbek Abdusattorov is missing.
Spain is also fielding its A team, with Shirov on board three. For Ukraine, Igor Kovalenko will play on board one. He played for Latvia until 2022 but now returned to Ukraine. Vasyl Ivanchuk plays on board two.
Israel plays without Boris Gelfand and the US team, which is led by Hans Niemann, is missing its nominally best players. For the first time since 2019, China is back in an international competition, but also comes without its top players. The players from South Africa, the African champions, are still little known internationally.
Vishy Anand and Almira Skripchenko commentate live for the FIDE.
The teams
| | |
| --- | --- |
| ISRAEL |   |
| Ilana David | Captain |
| Maxim Rodshtein | player |
| Tamir Nabaty | player |
| Avital Boruchovsky | player |
| Ilia Smirin | player |
| Evgeny Postny | player |
| Ori Kobo | player |
|   |   |
| POLAND |   |
| Michal Bartel | Captain |
| Radoslaw Wojtaszek | player |
| Mateusz Bartel | player |
| Kacper Piorun | player |
| Bartosz Socko | player |
| Szymon Gumularz | player |
| Igor Janik | player |
|   |   |
| UKRAINE |   |
| Yurii Gnyp | Chief of delegation |
| Oleksander Sulypa | Captain |
| Igor Kovalenko | player |
| Vasyl Ivanchuk | player |
| Andriy Volokytin | player |
| Kirill Shevchenko | player |
| Vitali Bernadskyi | player |
| Mykhaylo Oleksyenko | player |
|   |   |
| CHINA |   |
| Wen Yang | Captain & player |
| Xu Xiangyu | player |
| Bai Jinshi | player |
| Lu Shanglei | player |
| Li Di | player |
|   |   |
| NETHERLANDS |   |
| Jan Smeets | Captain & player |
| Anish Giri | player |
| Jorden Van Foreest | player |
| Lucas Van Foreest | player |
| Max Warmerdam | player |
| Robby Kevlishvili | player |
|   |   |
| FRANCE |   |
| Jean-baptiste Mullon | Captain & Chief of delegation |
| Maxime Vachier-lagrave | player |
| Jules Moussard | player |
| Laurent Fressinet | player |
| Maxime Lagarde | player |
| Tigran Gharamian | player |
|   |   |
| INDIA |   |
| Suri Vaibhab | Captain |
| Gujarathi Vidit Santosh | player |
| Sunilduth Lyna Narayanan | player |
| Sarin Nihal | player |
| Krishnan Sasikiran | player |
| Sethuraman Panayappan Sethuraman | player |
| Gupta Abhijit | player |
|   |   |
| SOUTH AFRICA |   |
| Hendrink Petrus Du Toit | Captain & Chief of delegation |
| Kenneth Terence Solomon | player |
| Daniel John Cawdery | player |
| Daniel Barrish | player |
| Banele Fortune Mhango | player |
|   |   |
| UZBEKISTAN |   |
| Husan Turdialiev | Chief of delegation |
| Ivan Sokolov | Captain |
| Nodirbek  Yakubboev | player |
| Javokhir Sindarov | player |
| Jakhongir Vakhidov | player |
| Shamsiddin Vokhidov | player |
| Abdimalik Abdisalimov | player |
| Ortik Nigmatov | player |
|   |   |
| USA |   |
| John Donaldson | Captain |
| Hans Niemann | player |
| Lazaro Bruzon | player |
| Alexander Onischuk | player |
| Varuzhan Akobian | player |
| Yuniesky Quesada Perez | player |
|   |   |
| SPAIN |   |
| Javier Ochoa de Echagüen | Chief of delegation |
| David Martinez | Captain |
| Jaime Santos | player |
| David Anton | player |
| Alexei Shirov | player |
| Daniil Yuffa | player |
| Miguel Santos | player |
|   |   |
| AZERBAIJAN |   |
| Nijat Abasov | Captain |
| Shakhriyar Mamedyarov | player |
| Teimour Radjabov | player |
| Rauf Mamedov | player |
| Aydin Suleymanli | player |
| Gadir Guseinov | player |
| Vugar Asadli | player |
Groups
| | |
| --- | --- |
| Group A | Group B |
| China | Azerbaijan |
| France | India |
| Netherlands | Israel |
| South Africa | Poland |
| Spain | United States |
| Ukraine | Uzbekistan |