On Monday, the European Youth Championships in Antalya, hosted by the Turkish Chess Federation, came to an end. About 1000 children and young people from 46 European countries took part in a total of 12 groups. In the age groups U8 to U18, open tournaments and tournaments for girls were held in parallel.
Apart from Turkey, which hosted the event, the Russian Chess Federation sent the most participants, and the Russian talents won many medals and were particularly successful in the tournamens for girls.
In the U18, the Russians celebrated a double victory.
The U18 winners
In the U14w all three medals went to the Russians. But it was Mariam Mkrtchyan from Armenia, who celebrated the most dominant victory: She scored 8.5/9 in the U18w.
FIDE President Arkady Dvorkovich came to Antalya for the award ceremony.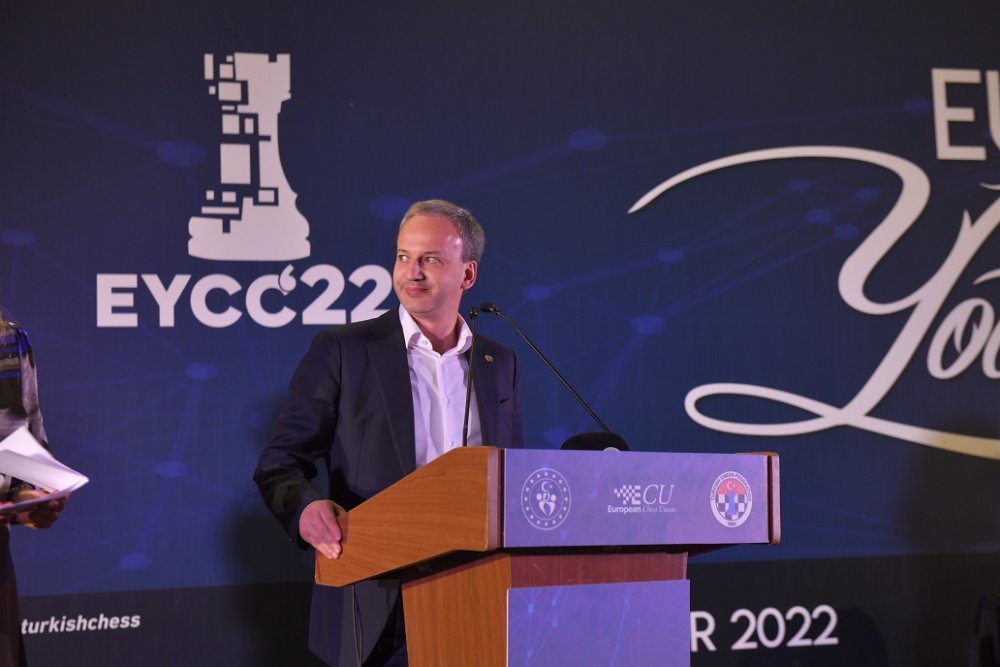 Games
U18
U16
U14
U12       
U10       
U8       
Girls
U18w
U16w
U14w
U12w
U10w
U8w       
Links