with Ivan Sokolov
Hundreds of different Fritztrainers have been teaching us chess on ChessBase for more than a decade. Maybe you sometimes wonder what else the authors do?
"Meet the Fritztrainer" takes a look behind the scenes, telling us more about the private life of your favourite chess trainer.

Understanding Middlegame Strategies Vol.5 & Vol.6
Understanding an opening doesn't stop after the theory. It's essential to understand ideas and structures connected to the opening moves. Topic: Rossolimo & Maroczy structures in the Sicilian Defence and Ruy Lopez.
Sokolov is concentrated at a simul in Landgraaf, 2019
How coach Ivan Sokolov worked with the Uzbekistan team to win the Gold medal at the Olympiad 2022 – Interview with Sagra Shah.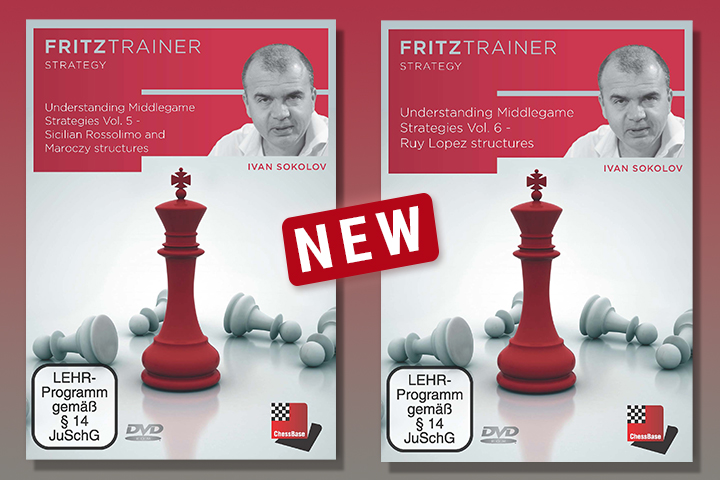 Understanding Middlegame Strategies Vol.5 & Vol.6
Links: