Strong nerves
The last round of the Fall Classic tournament required good nerves: After eight rounds Yu Yangyi was sole first with 5.5 out of 8, but he was only half a point ahead of Vidit and Nguyen, who shared places two and three with 5.0/8 each.
But Yu showed good nerves and defeated Grigoriy Oparin with energetic play to finish sole first.
Vidit played with White against Ilya Nyzhnyk and finished the tournament with a win in a pretty attack that secured him sole second place as Nguyen only drew against Aram Hakobyan.
With 35.Rxf6 gxf6 36.Qxf6 Be7 37.Qf4 Rh7 38.d5 Rd8 39.d6! 1-0 Vidit found a nice way to finish the game and the tournament.
Final standings after 9 rounds – Group A
Games
Group B
The last round in group B was far less exciting, because Aleksandr Lenderman was certain the tournament. After 8 rounds he led the field with 6.5/8 and was two points ahead of a four-player chasing pack. However, in the last round Lenderman lost against Cristian Chirila. While this loss did not endanger his tournament win, it was still a bitter defeat, because Lenderman had to defend a cheerless endgame for a long time but still had to concede defeat after 107 moves.
Sole second place went to young Indian Raunak Sadhwani, who won with Black against Akshat Chandra in the last round – the remaining three games of the round all ended in draws.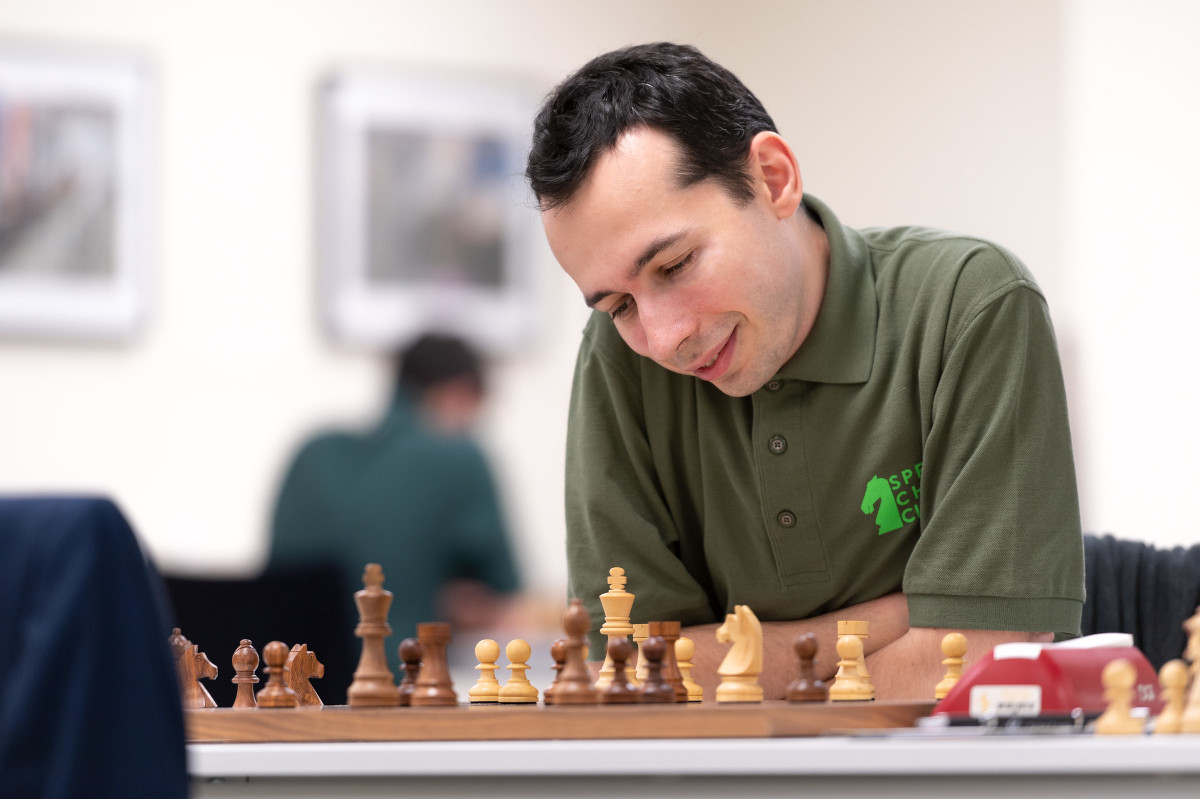 Aleksandr Lenderman | Photo: Austin Fuller
Final standings after 9 rounds – Group B
Games
Links