Game of the Week #541
Last Saturday, the third round of the Dutch League was played and my friend Tom Meurs managed to produce a nice model game with the Caro-Kann Advance Variation.
But since his opponent Koen Lambrechts kept fighting and refused to be checkmated in the middlegame, Tom still had to win the endgame, which he did in style.
At the European Club Cup Tom still let a 2600 player escape in the endgame from the very same opening, so now he got his revenge.
Warm-up question: What would you play here with White?
---
This week's show
---

In this opening Black opts for active piece play and is not afraid to fight for the initiative from an early stage. One of the many good features of this opening is that Black is often the side which controls the pace of the game.
---
Watch previous shows
---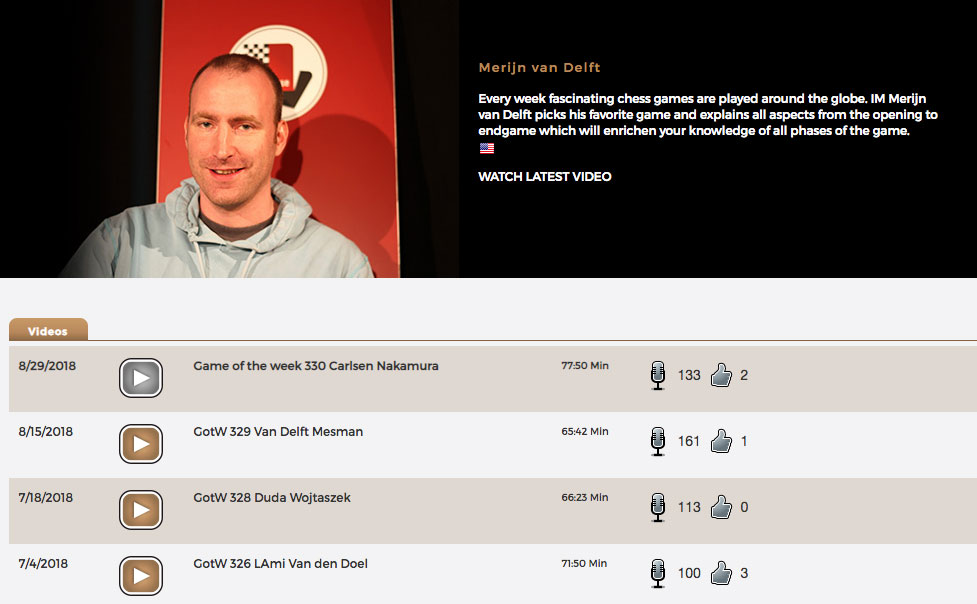 Many more Game of the Week shows are available in ChessBase Videos
Links