A tough field
Ten players with ratings in the 2598-2724 window are battling it out in the main group of the Fall Chess Classic in Saint Louis. Indians Vidit Gujrathi (2724 Elo) and Surya Ganguly (2598) are the top and bottom seeds respectively, which goes to show how strong the tournament actually is — Ganguly has assisted Vishy Anand in at least three World Championship matches and has recently won the strong Bangkok Chess Club Open.
Not Ganguly but another experienced grandmaster is leading the standings, as Yu Yangyi scored three wins in a row in rounds 5-7 to go into the final two days of action a half point ahead of his closest chaser, Thai Dai Van Nguyen. Grigoriy Oparin and Vidit are sharing third place a further half point back.
Vidit had a strong start, with back-to-back wins over Ganguly and Nikolas Theodoru, but he lost the lead after being defeated by Nijat Abasov on Monday. In round 7, Vidit got an advantage in an opposite-coloured bishop endgame against Hans Niemann, who had played adventurously with the white pieces in the middlegame.
This is where Vidit erred in a tough endgame — tablebases show that the only move that wins for Black here is 64…Bc2, while after Vidit's 64…Bg4, White is in time to defend against the two passers, as proven by Niemann in the game. Kudos to both players for showing great fighting spirit throughout the 103-move struggle.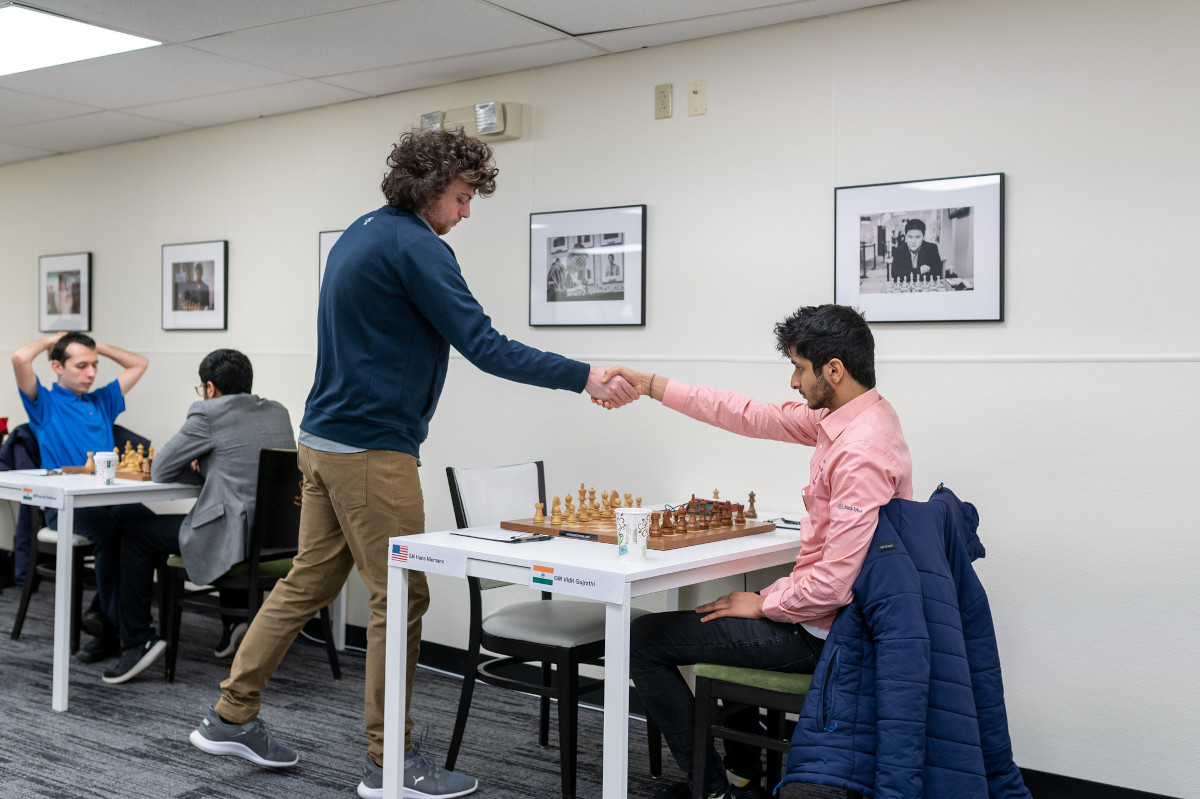 Hans Niemann and Vidit Gujrathi | Photo: Crystall Fuller
Standings after round 7 – Group A
All games
Lenderman dominant in Group B
Two players who are participating in the B group came from playing the U.S. Championship less than two weeks ago. Both Aleksandr Lenderman and Christopher Yoo over-performed at the national tournament, with 5½/13 scores.
At the Fall Chess Classic, Lenderman is making the most of the preparation that surely went into the championship, as he has so far won five games and drawn two to secure at least shared first place with two rounds to go. The 33-year-old has a 2-point lead over a 4-player chasing pack, which includes Yoo, Gergely Kantor, Denis Kadric and Raunak Sadhwani.
Both tournaments are played with a time control of 90 minutes for 40 moves, followed by 30 minutes until the end of the game, with a 30-second increment starting from move one.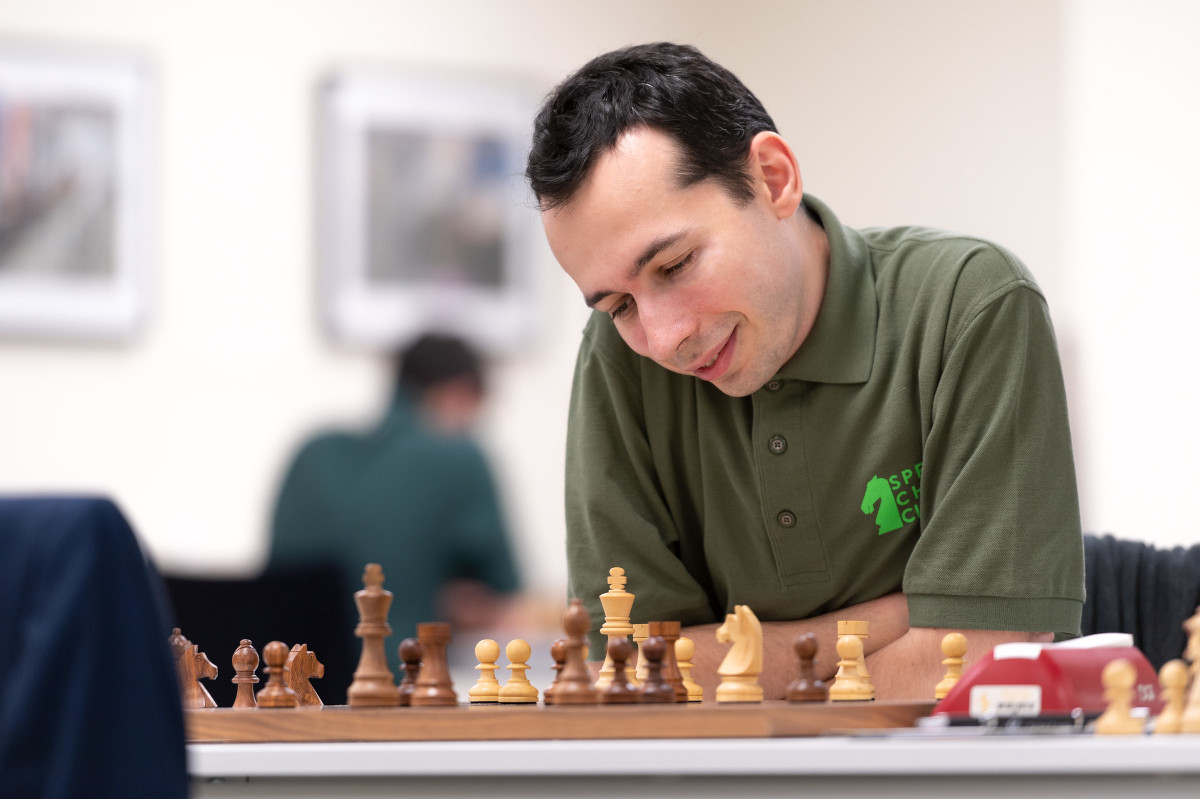 Aleksandr Lenderman | Photo: Austin Fuller
Standings after round 7 – Group A
All games
Links