Fischer Random World Championship
In the match for the World Championship match against Carlsen in 2021 Nepomniachtchi collapsed after losing the dramatic sixth game. But in the semi-finals of the Fischer Random World Championship Nepomniachtchi managed to come back after his loss in the first game of the match.
Nepomniachtchi, who once again impressed with the speed of his play, won games two and three of the match and thus needed only a draw in game four to advance to the final. In the end, Nepomniachtchi even won the game after Carlsen missed a couple of good chances.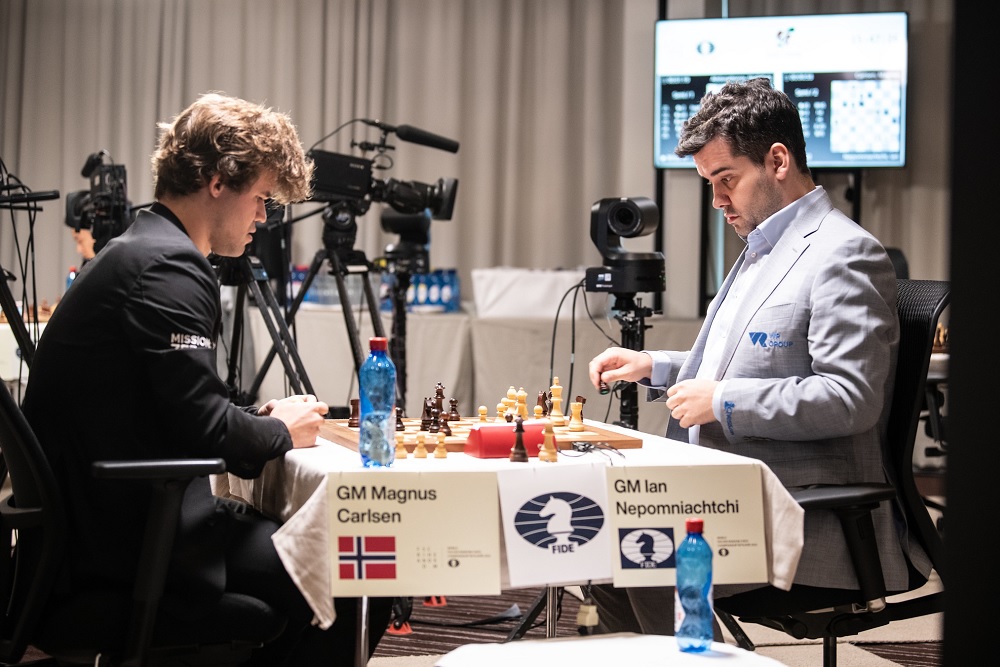 Getting a kind of revenge: Ian Nepomniachtchi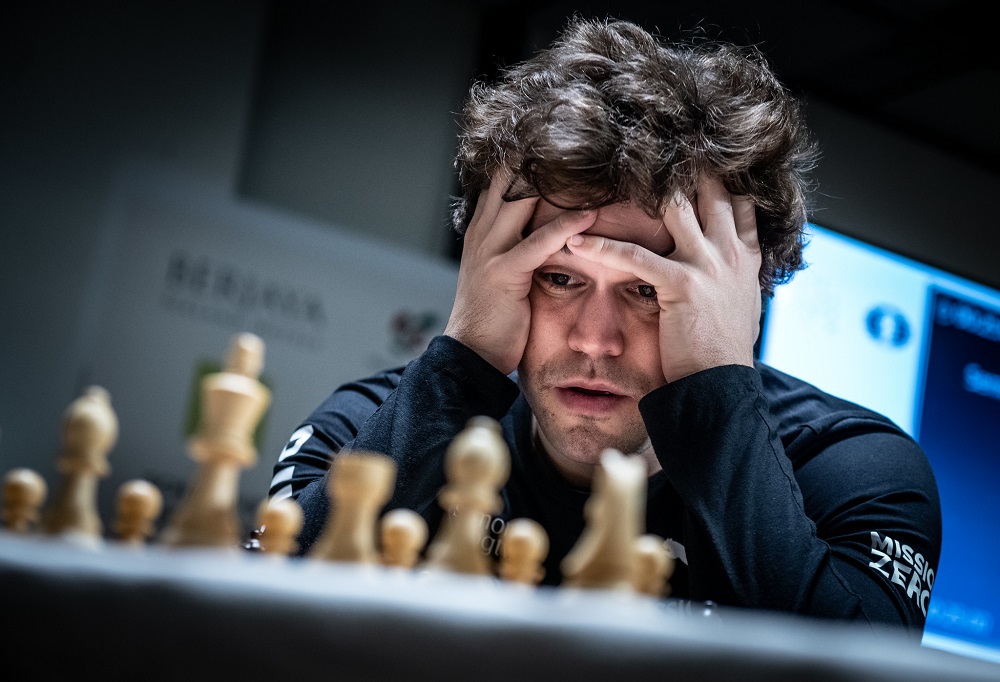 This time Magnus Carlsen found no recipe against Nepomniachtchi's quick play
In recent years Hikaru Nakamura played less tournament chess but has focused instead on his career as a chess streamer, and as "GMHikaru" he now regularly entertains and instructs hundreds and thousands of fans on Twitch and YouTube.
This success allows him a more relaxed approach to tournament success: About the Fischer Random World Championship he said that he is neither interested in the money nor the title, but simply wants to play chess for the fun of it.
However, this relaxed attitude seems to bring him success, and in his one-sided semi-final match against Nodirbek Abdusattorov he sometimes seemed to win with effortless ease, e.g. in game 2.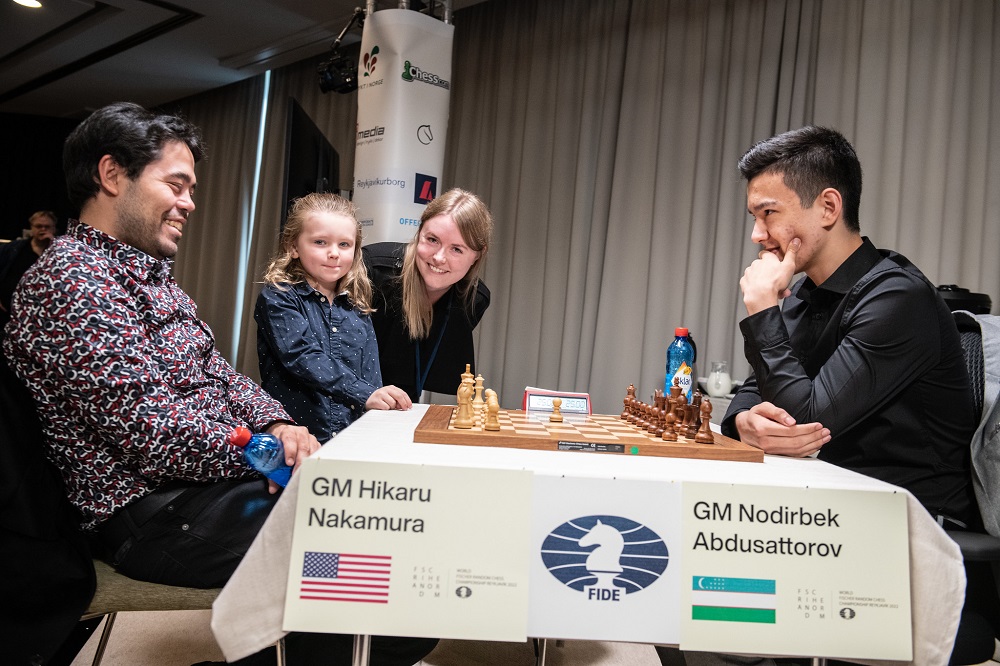 The beginning of the match
Games