Game of the Week #539
The new season of the German Bundesliga has started and produced a bunch of interesting top level games to choose from. The game that stood out most was the amazing game that Rasmus Svane managed to win against Jaroslaw Krassowizkij, which is our Game of the Week.
Our colleague, grandmaster and endgame expert Karsten Mueller has provided analyses on the endgame part, which I will happily use while discussing the game.
Warm-up question: What would you play here with White?
---
This week's show
---

In this opening Black opts for active piece play and is not afraid to fight for the initiative from an early stage. One of the many good features of this opening is that Black is often the side which controls the pace of the game.
---
Watch previous shows
---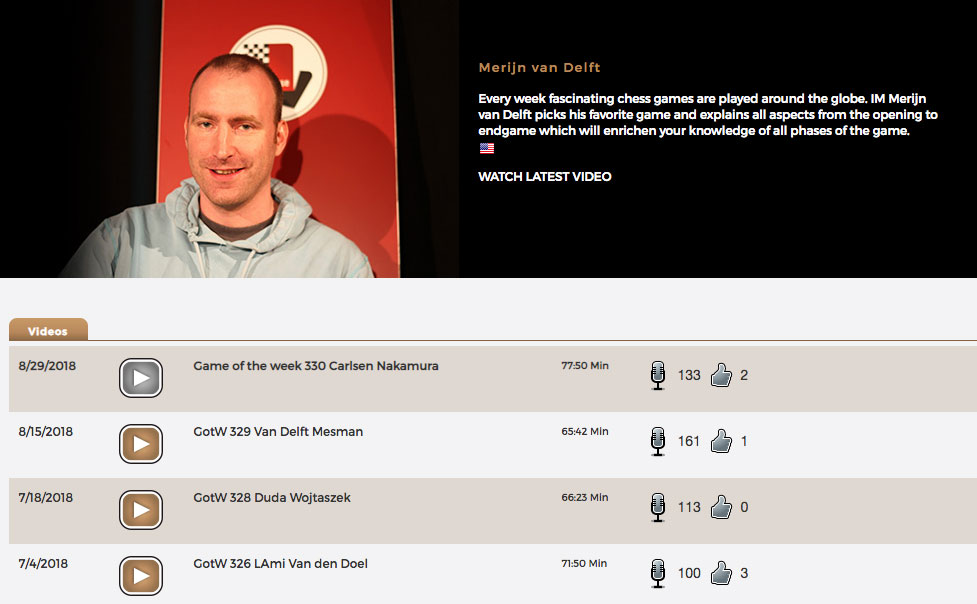 Many more Game of the Week shows are available in ChessBase Videos
Links