In 1834, Louis Charles Mahe de La Bourdonnais of France and Alexander Mcdonnell of England played what is now regarded as the first unofficial World Championship Match. While the match and its chess may be archaic by today's standards, it triggered significant developments that were to modernize the game. It is a seminal event in chess history, although perhaps the least appreciated among the many world championship matches.
La Bourdonnais was born in the island of La Réunion in the Indian Ocean in 1795. He was the grandson of Bertrand-François Mahé de La Bourdonnais, a French naval officer and colonial administrator who served the French East India Company. His grandfather had been appointed governor of La Reunion, a French colony, which accounts for La Bourdonnais' birth in the far-flung island.
La Bourdonnais learned chess in 1814 and began to take the game seriously in 1818, regularly playing at the Café de la Régence in Paris. Within two years, he became one of the Café's best players. He later squandered his family's fortune on ill-advised land deals, and turned to chess for a living.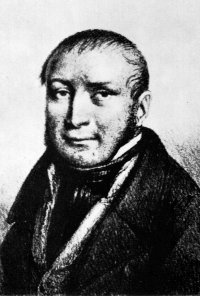 Louis-Charles Mahé de La Bourdonnais (* 1795, Réunion; † 13 December 1840, London)
Alexander McDonnell, on the other hand, was born in Belfast, Ireland in 1798. The son of a surgeon, he was trained as a merchant and worked for some time in the West Indies, now the Caribbean, which then was a British colony. In 1820, he settled in London where he became the secretary of the Committee of West Indian Merchants. It was a lucrative post that made him wealthy and left him with plenty of time to indulge his passion for chess. He was also politically involved, being a committed member of the Whig party. As a merchant, he advocated slavery in the West Indies.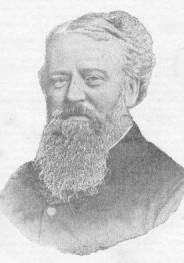 Alexander McDonnell (* 22 May 1798, Belfast; † 14 September 1835, London | Source: http://www.bidmonfa.com/
France and England were then the leading chess centers of the world. At stake, therefore, were not only the personal, but national pride and reputation of the contenders as well.
France had been the first to rise to prominence. Since the days of the great André Danican Philidor, a rich chess culture, one of showmanship and fellowship in the cafés of Paris, had evolved. In these cafés, the days' strongest players would take on all comers for stakes, engrossing the huddled spectators. In the haze of cigar smoke and the lively banter, everyone soaked in the genial atmosphere.
It was in the Café de la Regence, in fact, France's most famous chess haunt, that La Bourdonnais established himself as the clear successor of Philidor. Playing brilliantly, he impressed Alexandre Deschapelles, who took him under his wing.
Deschapelles was himself an outstanding player who had kept France's European superiority after Philidor's death. A soldier in Napoleon's army, he lost his right hand and bore a long saber wound across his face. He defeated France and England's strongest players, all at odds of a pawn and several moves, for he would otherwise refuse to play. Players at La Regence called him "manchot" (one armed), and they all wondered whether it was his wound that gave him his amazing intellect. In time, however, La Bourdonnais surpassed him, and rather than yield to his student, Deschapelles quietly walked away from the game.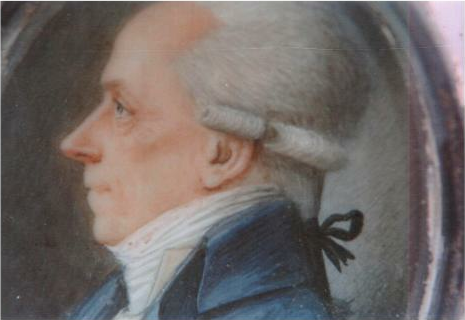 Alexandre Deschapelles (* 7 March 1780, Ville d'Avray; † 27 October 1847, Paris) | Picture: Wikipedia
As did his teacher, Deschappelles, before him, La Bourdonnais defeated England's strongest players in 1825. It took nine years for Mcdonnell to emerge and challenge La Bourdonnais for the distinction of the world's best player.
England's chess tradition, on the other hand, was decades behind France's, but it gained ground in the 1820s. Englishmen, however, had none of the informal and highly social chess of France's cafés. Instead, they took to organizing themselves by clubs, and soon their rigid approach had them produce a player as strong as Mcdonnell.
The London Chess Club was formed in 1807, and counted among its members John Cochrane and William Lewis, England's top players whom Deschappelles and La Bourdonnais had defeated. Years later, Mcdonnell himself became a founding member of the Westminster Chess Club.
Lewis was highly respected among the English masters. A chess correspondent in 1838 referred to him as "our past grandmaster," which appears to be the first time in chess' records that a player was addressed with the title. Like other masters, he augmented his winnings by mentoring promising amateurs. Mcdonnell became his student, but their relationship later turned the way La Bourdonnais' and Deschappelles' did. Lewis, at first, gave Mcdonnell odds, but when his student became too strong for him, he refused to play him on even terms.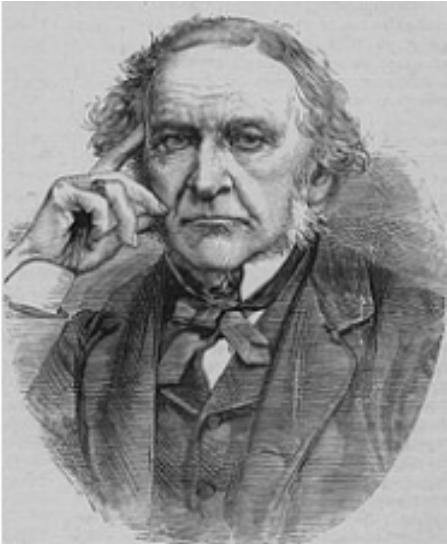 William Lewis (1787–1870)
While Mcdonnell, therefore, was Irish, he was all English by his chess erudition and breeding. When he surpassed Lewis, all England was hopeful that they had finally raised a player who would defeat the powerful French masters.
Mcdonnell's challenge to La Bourdonnais was raised on his behalf by a fellow founder of the Westminster Chess Club, an elderly player named William Greenwood Walker. The match was set in the club.
La Bourdonnais and Mcdonnell turned out to contest a marathon series of six matches that lasted from June to October 1834. Walker painstakingly recorded all eighty-five games of the series.  
No two players contrasted more in style. La Bourdonnais was fast and intuitive, often replying to his opponent in seconds. Mcdonnell, on the other hand, was more deliberate, and labored over some of his moves for over an hour. Yet, it was Mcdonnell who was the more reckless, often embarking on wild and ill-considered attacks.
Their temperaments also wildly differed. La Bourdonnais was jovial and talkative. When winning, he was very pleasant, but when things went south, he "swore tolerably round oaths in a pretty audible voice," as Walker recorded. McDonnell on the other hand was quiet and unflappable. Winning or losing, he betrayed little emotion, a habit that unnerved his quick-tempered opponent.
After each game, McDonnell would return to his room exhausted, where he would spend hours pacing back and forth nervously. La Bourdonnais would remain downstairs, regaling himself at the chessboard. He would continue to play long after midnight, smoking cigars, drinking punch and gambling.
Mcdonnell's lack of experience told against him heavily in the first match, which he lost sixteen to five, with four draws. He quickly recovered, however, and went on to win the second match, five to four.
La Bourdonnais won the third match, six to one. He also won the fourth and fifth matches, eight to three and seven to four respectively. The final match was abandoned for unclear reasons, with Mcdonnell leading five to four. The life of a chess professional had left La Bourdonnais destitute, and he apparently had to return to France to deal with his creditors.
The players were said to have agreed loosely to resume the match, but it was not to be. A year later, illness took Mcdonnell's life away. Five years after Mcdonnell's death, La Bourdonnais also passed away, penniless.
Of the eighty-five games, La Bourdonnais won forty-five, Mcdonnell won twenty-seven, and thirteen were drawn.
Mcdonnell was thirty-seven and La Bourdonnais was forty-five when they passed away. Their fame outlived them, and indeed their lives were too short for them to appreciate the ground-breaking consequences of their match.
As would any match between national champions, La Bourdonnais' and Mcdonnell's attracted mammoth attention. They kindled, perhaps, the first chess boom, and chess thereafter became much more popular that other countries joined France and England as strong chess-playing nations.  Soon other outstanding players who were neither French nor English emerged. The first of these was the great German, Adolf Anderssen.
William Greenwood Walker's documentation of the games also brought about a revolutionary development. Chess players learned the value of recording games for future reference and study. A new genre – chess writing – in fact, emerged, and recorded studies, shared and published, soon gave rise to chess theory. Chess theory, in turn, raised the general level of play exponentially.
In 1843, or nine years after La Bourdonnais' and Mcdonnell's match, a group of German players known as The Berlin Pleiades produced the Handbuch des Schachspiels (Handbook of Chess). The book, which classified and analyzed all known openings with explanations and games, may have been the very first opening encyclopedia.
As the first important international event, the match also bore the seeds of international competition. When other nations had caught up with France and England, London, with Englishmen's flair for organization, hosted the very first international tournament in 1851.
Perhaps, nowhere did the match reverberate more than in France and England, for it kept the countries' passion for chess aflame. La Bourdonnais and Mcdonnell passed the torch to Pierre Charles St. Amant and Howard Staunton. When Staunton, himself an outstanding chess writer and theoretician, defeated St. Amant in their own match in 1843, England finally toppled France off its pedestal.
La Bourdonnais' and Mcdonnell's lives and careers intertwined to set chess on its long road to modernity. In a final and very fitting circumstance, both are buried in London's Kensal Green Cemetery, their graves only a stone's throw away from each other.
Games
The iconic game of the match. La Bourdonnais demonstrates the power of passed pawns.
A game with a modern feel. With his space advantage, Mcdonnell plays a positional squeeze.
La Bourdonnais exploits his development edge to the hilt. His opening of lines to get to Mcdonnell's King is impressive. 
A game typical of the times. Mcdonnell, playing aggressively with the Evans Gambit, wins the exchange and the game.  
The following games of John Cochrane are presented to illustrate the tactical, aggressive chess of the Romantic period. Cochrane lost matches to La Bourdonnais and La Bourdonnais' mentor, Deschappelles, but two of his wins are remarkable.
Cochrane vs. Deschappelles
La Bourdonnais vs. Cochrane
All the games of the matches
Links