Nobody said it was easy
Following a clear first clear place in the prelims and two matches going his way in the knockout stage (including one against Magnus Carlsen), Jan-Krzysztof Duda seemed to be on his way to a cruising victory at the Aimches Rapid online tournament.
This storyline was reinforced in the final's first game of the second set, when Duda got a superior position after Shakhriyar Mamedyarov sacrificed his queen in exchange for a rook and active play. But fortune did favour the brave this time around, as Shakh ended up scoring a remarkable win to keep his chances alive.
Black is threatening to bring a second rook to the seventh and place his bishop on d4, attacking f2. For White (Duda), it is difficult to prevent his opponent from executing this plan, but he is in time to retaliate with an active continuation — to push his unopposed c-pawn.
Duda's 28.g3 allowed Shakh to successfully proceed with his plan. There followed 28…Rdd2 29.Rxc3 Ra2 30.Qb4 Bd4
Only now did Duda play 31.c5, but it was already too late. Resignation came after 31…Bxf2+ 32.Kf1 33.Ra1+ Rc1 34.Rxc1+ Kg2 35.Be1+
Fearlessly, Mamedyarov got an attacking win with the black pieces, keeping his chances alive in his first final of the Champions Chess Tour. The Azerbaijani won game 2 and drew game 3 to take the 2-day contest to blitz tiebreakers.
For us spectators, it was no surprise to see a fighting match, as the two contenders for the title are well-known for playing creatively whenever they get a chance. The first blitz game only lasted 19 moves, with both kings uncastled and both queens under attack.
Shakh resigned, as White will inevitably lose material in the ensuing forcing lines.
The Azerbaijani once again found himself in a must-win situation, but did not manage to pull off yet another comeback, as Duda clinched tournament victory with another tactical win in the second blitz encounter of the day.
Duda is ranked second in the overall standings of the 2022 Champions Chess Tour, after having collected $137,500 in prize money throughout the year. Magnus Carlsen already secured first place, with a tournament to spare.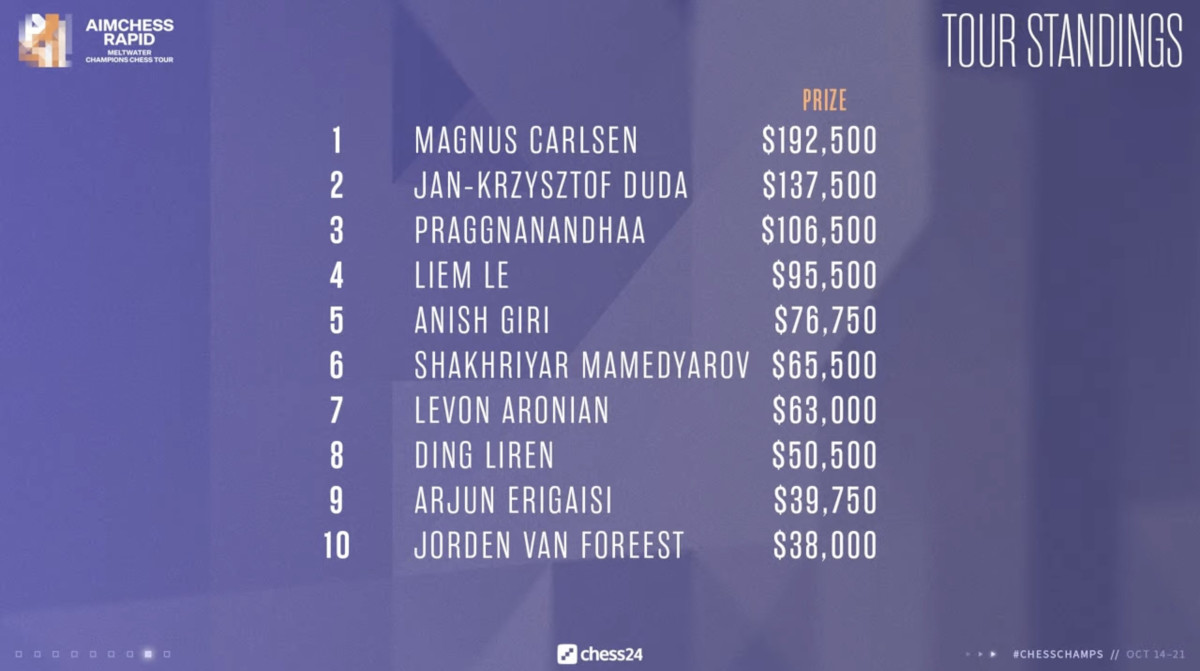 Meanwhile, Mamedyarov secured a spot in the final event of this year's tour. Shakh will join Carlsen, Duda, Arjun, Praggnanandhaa, Le Quang Liem and two wildcards next month in San Francisco.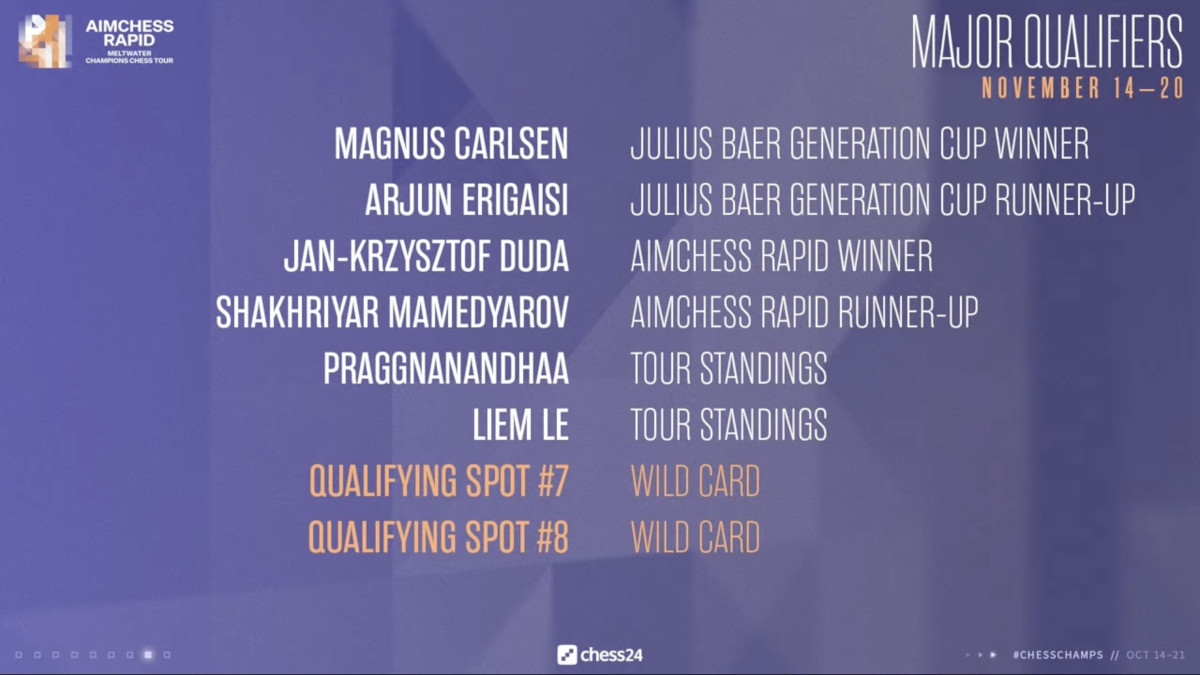 All games from the final
Select an entry from the list to switch between games
---

The Closed Sicilian offers White a set of easy-to-understand plans, the chance of a kingside attack and little danger of being outgunned by tactics in the opening.
---
Links