How to proceed?
Magnus Carlsen, following the trend of playing the good old Scotch Gambit, tried this opening against Eric Hansen in the Aimchess Rapid online tournament.
How would you play with White?
And here's a study to get your creative juices flowing.
---
---
This week's show
---
Previous shows
You'll find older broadcasts in the Power Play category. To watch these you'll need a ChessBase Premium Account.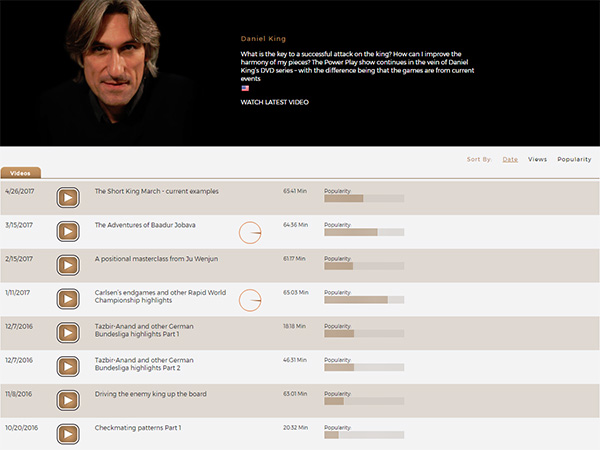 ---
Daniel King is the prolific author of the Power Play series which numbers 28 volumes to date.  The Tactic Turbo for the King's Gambit is the subject of his most recent DVD.
Here's a teaser:
---

Power Play 28: Tactic Toolbox King's Gambit
Daniel King presents 50 puzzle positions in video format, all arising from the King's Gambit. They feature typical tactics from the opening, so this is a great way of becoming familiar with the tricks and traps that you can set your opponent.
---
Links