Game of the Week #538
The championship of the USA is over, and Fabiano Caruana won. Ray Robson, who was in top shape, finished second. Both beat Hans Niemann with Black, who in turn keeps making headlines with his strange behavior.
In bad shape was Wesley So and our Game of the Week is Robson vs So, which features a trendy positional pawn sacrifice in the Nimzo-Indian. The position is balanced at first, but then the fight is only just starting.
Warm-up question: What would you play here with White?
---
This week's show
---

In this opening Black opts for active piece play and is not afraid to fight for the initiative from an early stage. One of the many good features of this opening is that Black is often the side which controls the pace of the game.
---
Watch previous shows
---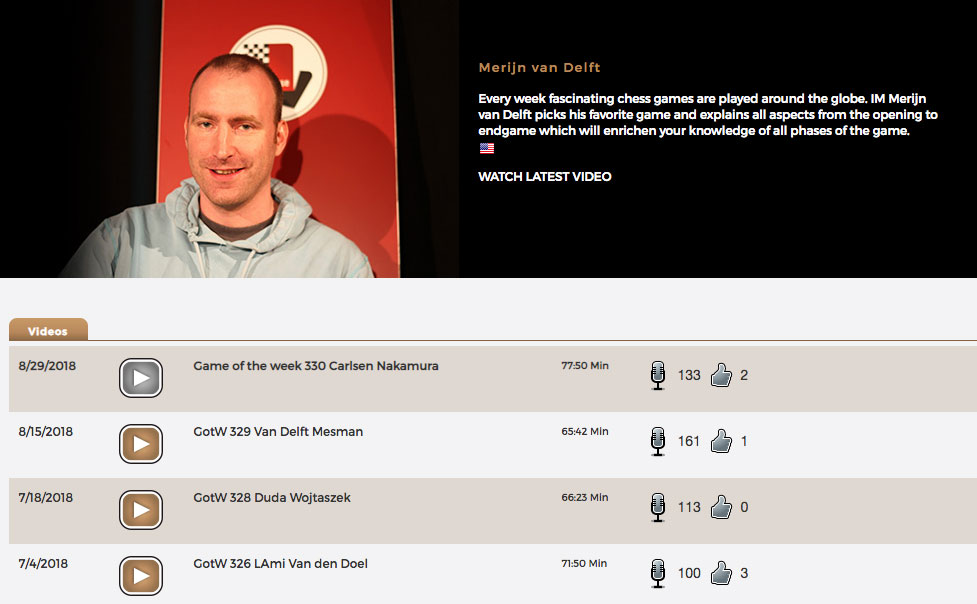 Many more Game of the Week shows are available in ChessBase Videos
Links