Using the active notation
You might be inclined to believe the game notations below are just to be looked at and the moves to be played through in your mind. But as most of you know you can click on the moves to get a separate replay board, which you can resize and move to the best place on your screen.

Endgames of the World Champions from Fischer to Carlsen
Let endgame expert Dr Karsten Müller show and explain the finesses of the world champions. Although they had different styles each and every one of them played the endgame exceptionally well, so take the opportunity to enjoy and learn from some of the best endgames in the history of chess.
The popup board has full controls, and you can use the navigation buttons to advance the moves, as well as use an engine or save the game or position to your computer. In the engine window you can ask for multiple lines, or what the threat is, or see the positional evaluation of the position.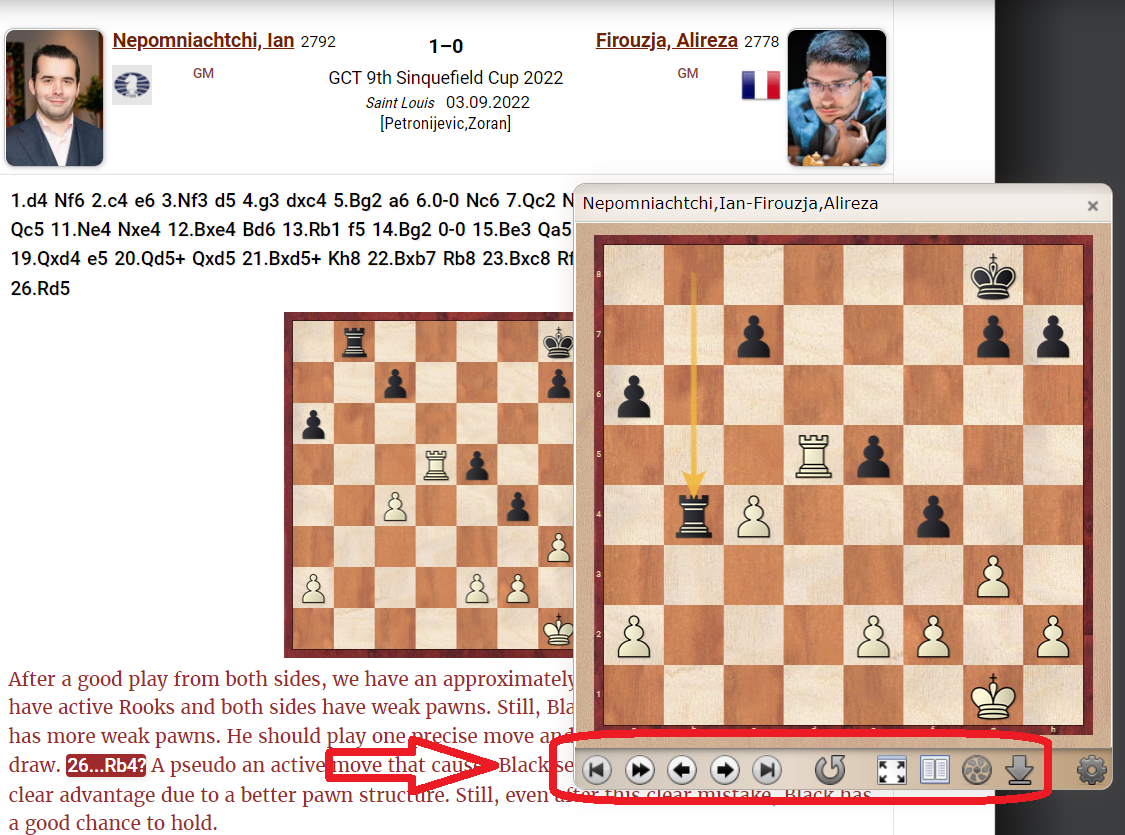 Two are better than one
The obviousness of this title hides the fact that for many this is not easily proven at the board. However, once the endgame is reached, this is usually easier to demonstrate as the exciting Rapport shows. 
The power of passed pawns 
Two passed pawns are often a deadly combination, and the great Indian player comes close to missing his chance. This for the students of the game is a blessing in disguise as we are given the chance to see two paths to victory and how they work.
Knight puns galore
Nigh tonight two knight's too knightmarish maneuvers reigned supreme. Reading his notes, it was clear that our dear Dr. Mueller could not resist the opportunities of knightly puns in the game, and we shamelessly throw in a few of our own here as well. When in Rome… 
The magic in the notes
If you replay the game alone, waiting to see the wonders, then you will miss it. The sense of wonder will come when you see the line Duda needed to find in order to save the game, though save it he could, however elusive the solution might be. Well worth the price of entry.
Links