An eventful round
The first stage of the Women's Grand Prix was supposed to take place in Nur-Sultan and is now being played in Astana — the same place, following a name change that was made effective a few days ago. Kazakhstan is currently experiencing an upswing in general, and in women's chess in particular. The Kazakh women's team was one of the favourites at the Chess Olympiad in Chennai and just missed out on a medal, finishing in fifth place.
Germany is set to host one of the tournaments in this Grand Prix series, as one of the four tournaments will take place in Munich in February, and has thus been given a wildcard. Dinara Wagner gained the right to receive the wildcard and joined Elisabeth Paehtz in the German contingent. The two Germans met in the first round, with Paehtz getting the better of her young compatriot. Unfortunately for the Germans, they both lost in the second round.
While two games finished decisively in the first round, four encounters got decisive results in the second. Bibisara Assaubayeva, Alina Kashlinskaya and Zhu Jiner won to join Aleksandra Goryachkina in the lead, while Polina Shuvalova bounced back from her loss on Sunday by beating Paehtz.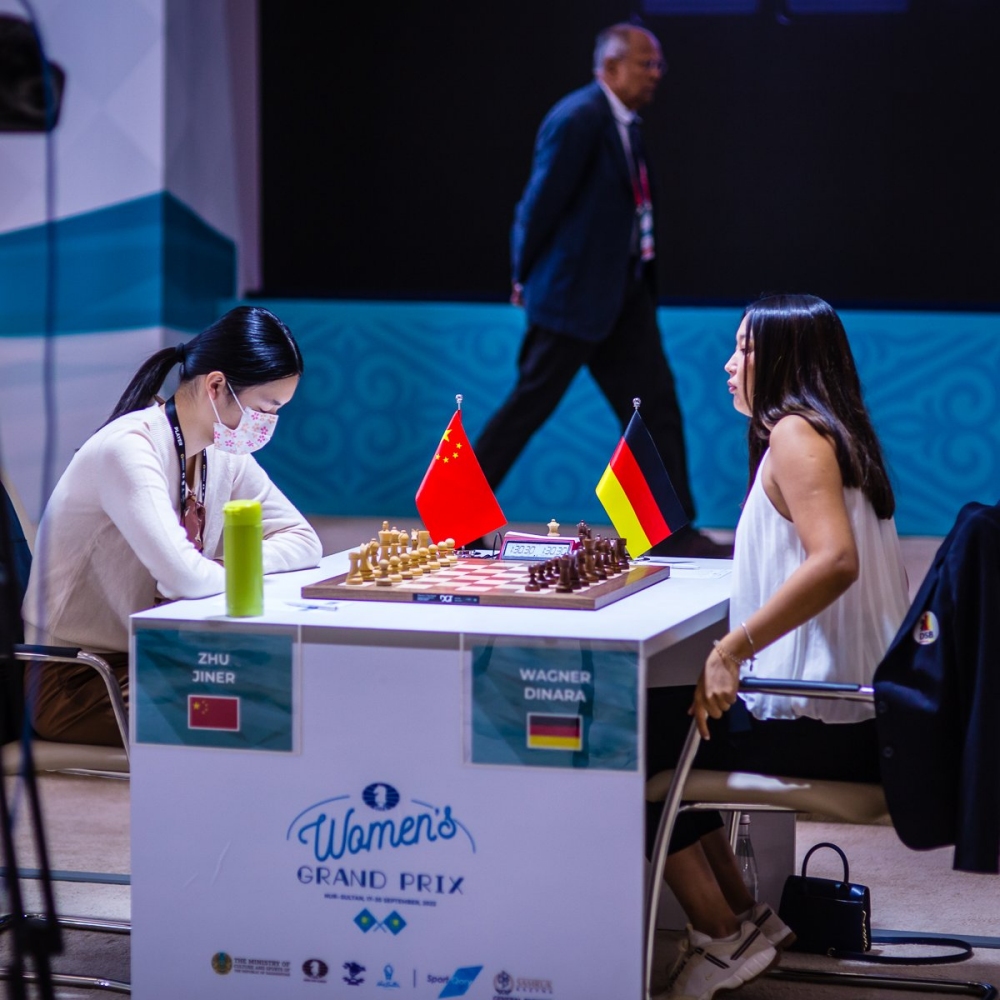 Zhu Jiner defeated Dinara Wagner with the white pieces
Paehtz, who had won on Sunday, was defeated by Shuvalova, who had lost in the first round. Thus, both contenders returned to a fifty-percent score. 
21-year-old Polina Shuvalova
Standings after round 2
All games
Links