In-depth analysis by Wolfram Schön
Armenia obtained a remarkable second place at the historic edition of the Chess Olympiad played last month in Chennai. In a crucial match, the Caucasian squad defeated India 1 by the smallest of margins. In our round-8 report, we wrote:
Team leader Gabriel Sargissian delivered when it mattered most, as he defeated Fabiano Caruana and (now) Pentala Harikrishna after picking up four draws and a loss in previous rounds. Saturday's victory over 'Hari' required plenty of resilience.
Wolfram Schön sent us copious annotations of the endgame, starting from the following position with three minor pieces and five pawns per side.
Schön thus described what would follow:
An endgame with the duel of the bishop pair vs bishop and knight in a semi-open pawn structure. For more than 70 moves, the two players battled in a truly epic struggle over every detail.

Due to the complexity and the limited time of only 30 seconds per move from the increment, some inaccuracies must of course be recorded. With the position hanging in the balance between a draw and a white win for a long time, an overlooked detail caused the pendulum to swing in both directions several times.

A game at the highest level with many interesting strategic and tactical features.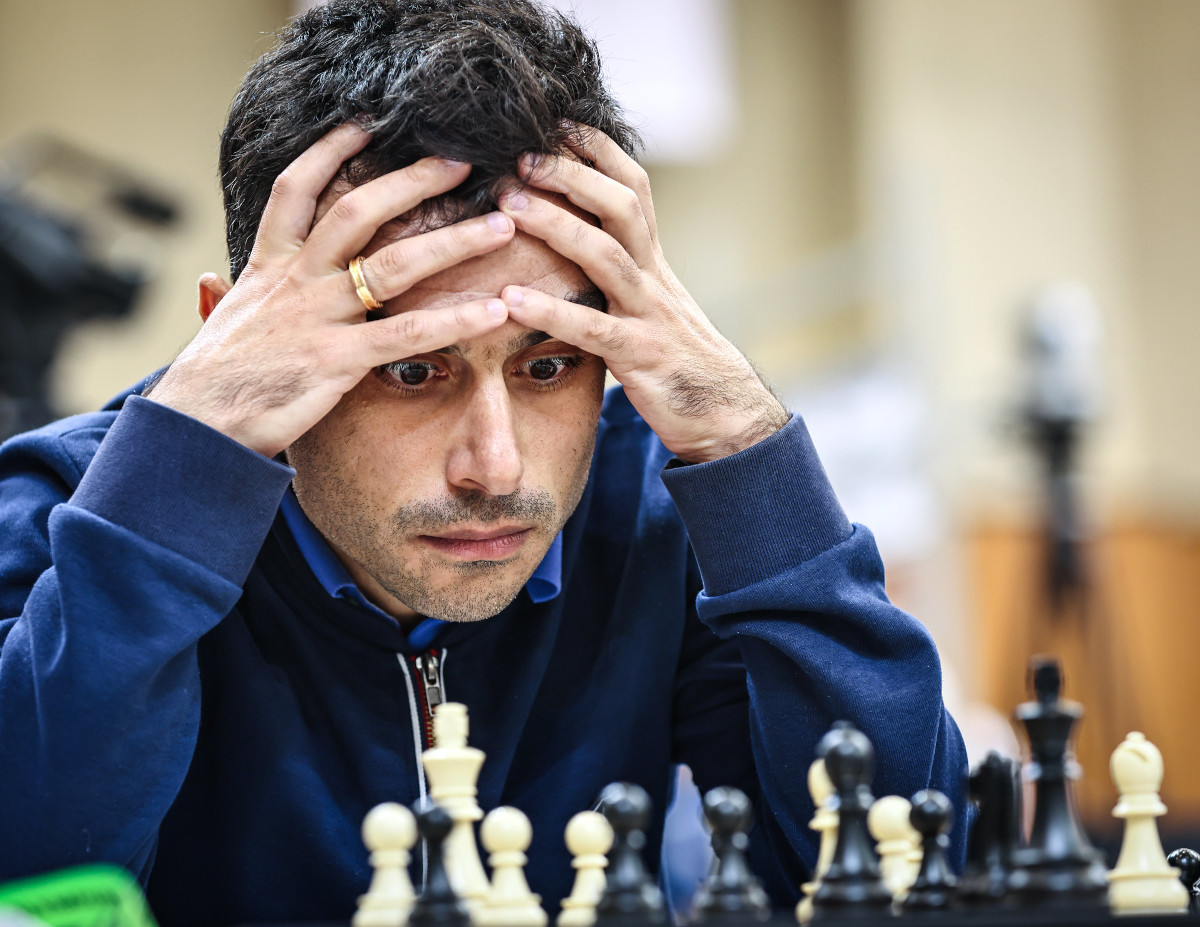 Gabriel Sargissian dealing with the nuances during this very game! | Photo: Mark Livshitz
The full analysis
---
---
Links