Miso Cebalo was born on 6 February 1945 in Zagreb, which at that time was still the capital of the Independent State of Croatia. In May 1945, Croatia was incorporated into the Socialist Republic of Yugoslavia.
Cebalo's father was a good chess player and taught his son the rules when he was five years old. At the age of 13, Miso Cebalo joined a chess club. His second love was bridge, in which he was also one of the best players in the country. He was nominated for both the national chess team and the national bridge team in the 1970s. In 1979 he gave up bridge in favour of chess.
At the age of 20, Cebalo took part for the first time in the National Chess Championship of Yugoslavia, which was held in 1975 in Montenegro, in what was then Titograd (now Podgorica). Afterwards he began to study languages in Zagreb and withdrew somewhat from chess. Besides Croatian, Cebalo spoke Latin, Italian, French and five other European languages. After 1977, Cebalo returned to participate more regularly in tournaments. He was awarded the title of International Master in 1978.
After finishing second (after a play-off against Marjanovic) in the Yugoslav Championship and winning the Zone Tournament in Kavala, Cebalo was awarded the title of Grandmaster. In the following Interzonal Tournament in Taxco de Alarcón, Cebalo achieved shared 6th-7th place.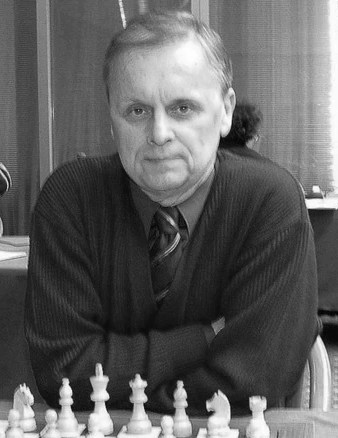 Photo: Zagreb Chess Club
In 1988, Cebalo won an invitational tournament in Bern. In 1991 he won the Memorial Chicco in Reggio Emilio. In 1998 he was tournament winner at the Asti Open. Cebalo won another tournament at the Pentium Cup 2001 in Milan. In 2009, Cebalo won the title at the 19th Senior World Championship in Condino.
Cebalo played for the Croatian national team at the Chess Olympiads in 1992 (Manila) and 1994 (Moscow) and at two European Team Championships. Between 1988 and 2000 he also took part in eight European Club Championships with various teams.
Photo: Italian Chess Federation
Towards the end of his playing career, Miso Cebalo became more and more active as an author and commentator. He was a regular guest in Biel and also acted as commentator at many tournaments there.
At the 1986 tournament, he managed a victory over Viktor Korchnoi.
In 2011 Miso Cebalo was appointed FIDE Senior Trainer.
Miso Cebalo died last Friday, 2 September 2022 in Zagreb. He was 77 years old.
---
Interview with Robert Fontaine from Biel 2017 (in French)
---