Game of the Week #528
The Olympiad was an amazing event with gold for Uzbekistan led by Abdusattorov, silver for Armenia led by Sargissian and bronze for India 2 led by Gukesh. The finish was dramatic with Abdusattorov beating Gukesh from a lost position.
Last week we studied Abdusattorov's win against Caruana and this week we will see how Gukesh also managed to beat Caruana.
Warm-up question: What would you play here with Black?
---
This week's show
---

In this opening Black opts for active piece play and is not afraid to fight for the initiative from an early stage. One of the many good features of this opening is that Black is often the side which controls the pace of the game.
---
Watch previous shows
---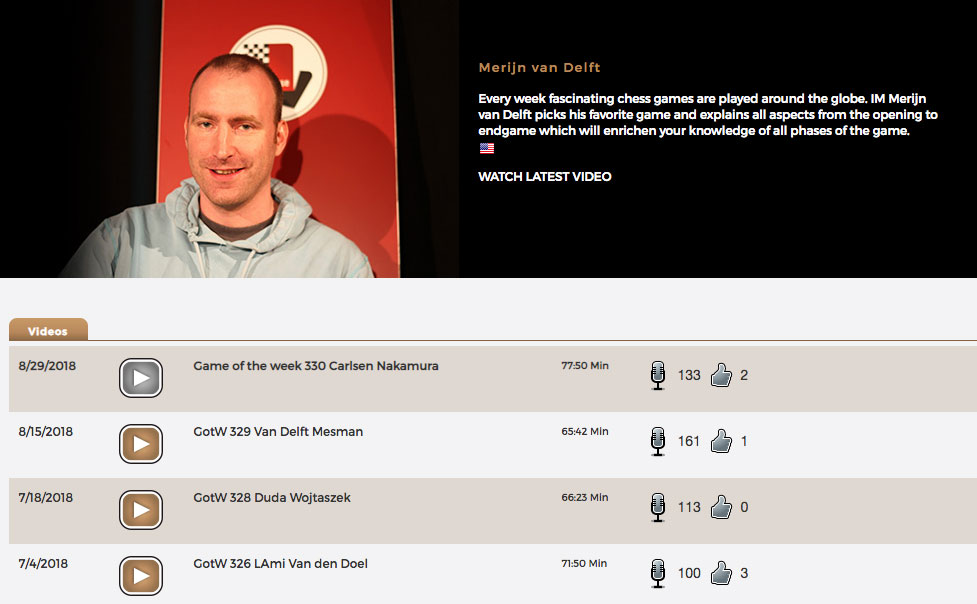 Many more Game of the Week shows are available in ChessBase Videos
Links