Game of the Week #526
Last week I played in the tenth edition of the Amsterdam Science Park Chess Tournament, which was surprisingly won by the young talent Arthur de Winter (born in 2008!), who beat Manuel Bosboom in a very sharp game in the final round.
The game I would like to share with you this week is my own game against Manuel, which was full of crazy, surprising twists.
Warm-up question: What would you play here with Black?
---
This week's show
---

In this opening Black opts for active piece play and is not afraid to fight for the initiative from an early stage. One of the many good features of this opening is that Black is often the side which controls the pace of the game.
---
Watch previous shows
---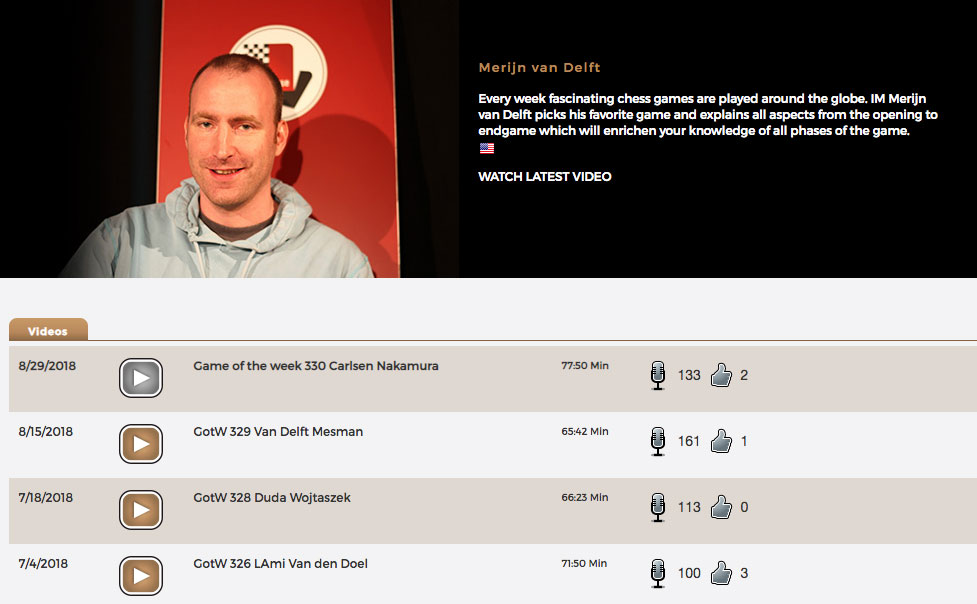 Many more Game of the Week shows are available in ChessBase Videos
Links