The star of the show
Magnus Carlsen is making headlines, one way or another. After announcing his withdrawal from the World Championships in a rather bizarre interview, the Norwegian had a remarkable performance at the SuperUnited Rapid & Blitz Tournament in Zagreb.
A notorious late starter, Carlsen 'let' others take the lead in the rapid section of the tournament. Jorden van Foreest was topping the standings with 12 points after the first three days of play, during which the nine rounds of rapid chess were played — two points were awarded per win in the rapid.
Wesley So, Magnus Carlsen and Alireza Firouzja followed with 11 points. Carlsen had three wins, but lost to Shakhriyar Mamedyarov. The world champion drew five games, which is quite a high rate by his standards. Jorden van Foreest, by comparison, drew only two games, won five and lost two. Carlsen's draw rate was surpassed by Wesley So, who drew seven games and won two.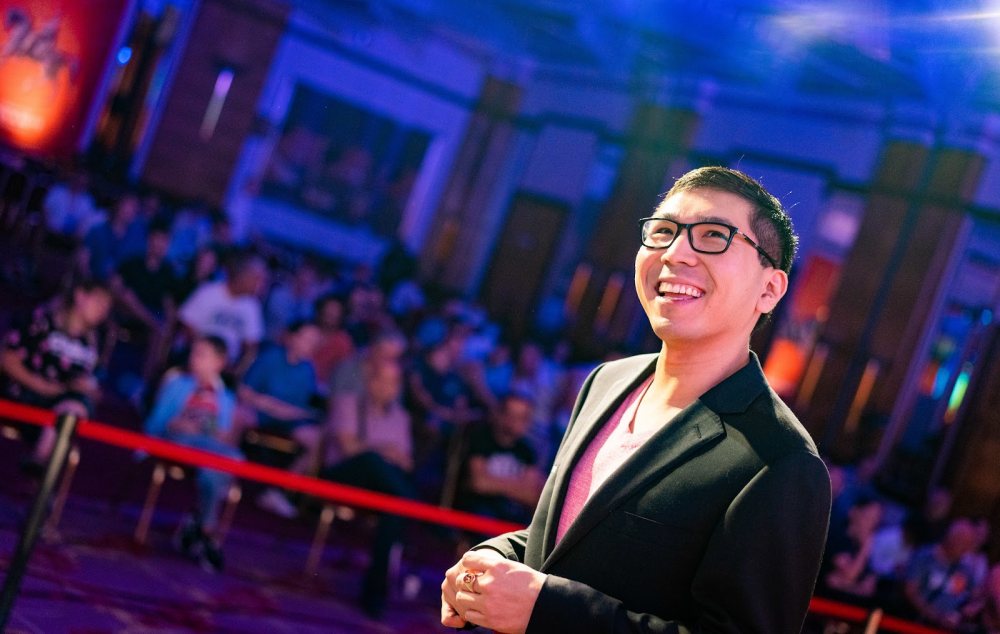 Wesley So | Photo: Lennart Ootes
In the blitz tournament, things looked very different. Carlsen won seven of his nine games on the first blitz day, and thus took the lead in the overall standings. With 18 points, the World Champion already had a comfortable lead over Wesley So, who had 16½ points, and thus laid the foundation for the overall victory.
On the second day of blitz, Carlsen did not miss a beat, winning some of his games and drawing the rest. When his victory was already clear, Carlsen's tension dropped and he suffered two defeats, against Alireza Firouzja and Ivan Saric.
In the game against Firouzja, Carlsen gave away a big advantage and ended up in an increasingly complicated endgame with a rook and a pawn.
The winner | Photo: Lennart Ootes
Final standings – Blitz
Overall standings – Rapid & Blitz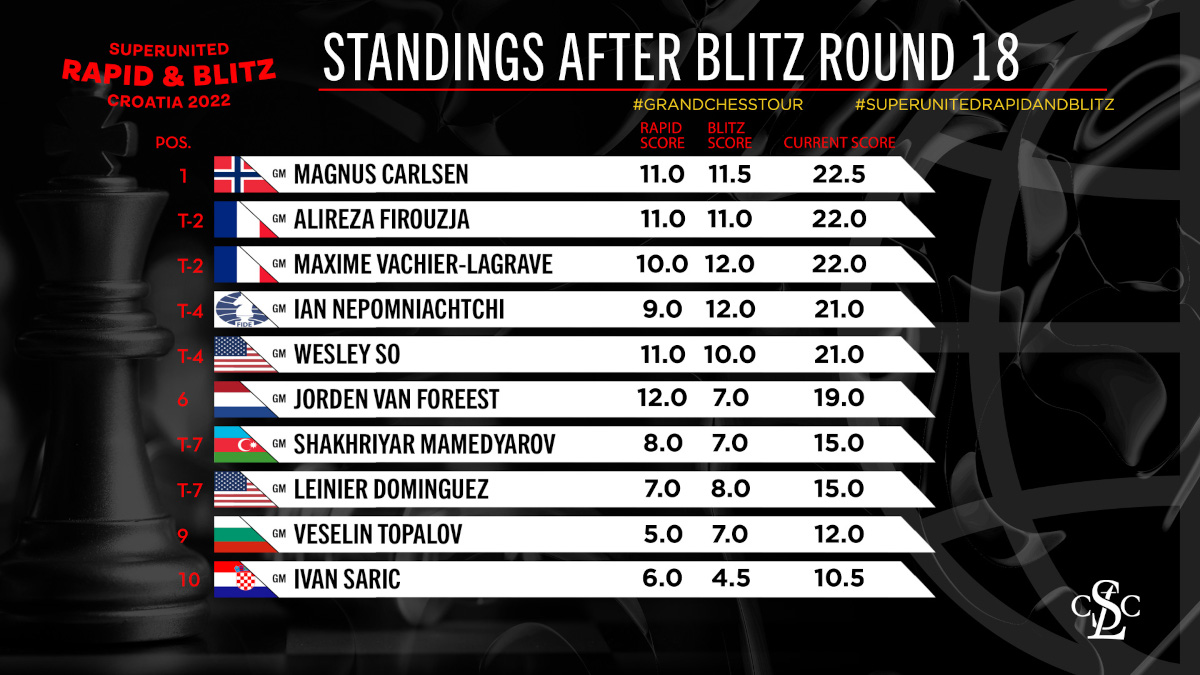 All games – Rapid
All games – Blitz
Links