One more win than Vishy
Big favourite Viswanathan Anand went into the last round of the No-Castling World Masters with a half-point lead over Dmitrij Kollars and Michael Adams. The 15th World Chess Champion drew Adams with black to finish on a 3½/6 score.
Meanwhile, German grandmaster Dmitrij Kollars gained an advantage against his compatriot Daniel Fridman. After four and a half hours of play, he made use of his advantage and won the game. Kollars was declared champion according to tiebreak criteria: he and Anand had the same score, but Kollars had one more win than the Indian star.
Kollars was thus rewarded for his fighting spirit. Remarkably, he only joined the tournament after Vladimir Kramnik withdrew for health reasons on Monday. The German was supposed to play the Deutschland Grand Prix, and after being called as a late replacement in the NC World Masters, he managed to get the biggest success of his career.
In the all-important win over Fridman, Kollars was the first one to activate his king with the queens already off the board.
20.Ke3 Re8 21.Kf3 followed. Eight moves later, Kollars grabbed a pawn and began to look for ways to convert his advantage into a full point.
---
Final standings
---
All games
Eljanov defends his title
In the Deutschland Grand Prix, Pavel Eljanov (Ukraine) and Bogdan-Daniel Deac (Romania) were the two grandmasters who entered the last round with chances to clinch the title.
The Ukrainian, who was leading by a half point, came under pressure in his final-round game against David Navara. But he defended skilfully in a contested fight, and the game ended in a 41-move draw by repetition.
This is how the final position looked, with Navara's knight firmly protected on b7!
Since Deac could not get more than a draw with Black against European Champion Matthias Blübaum, Eljanov claimed his second title in a row.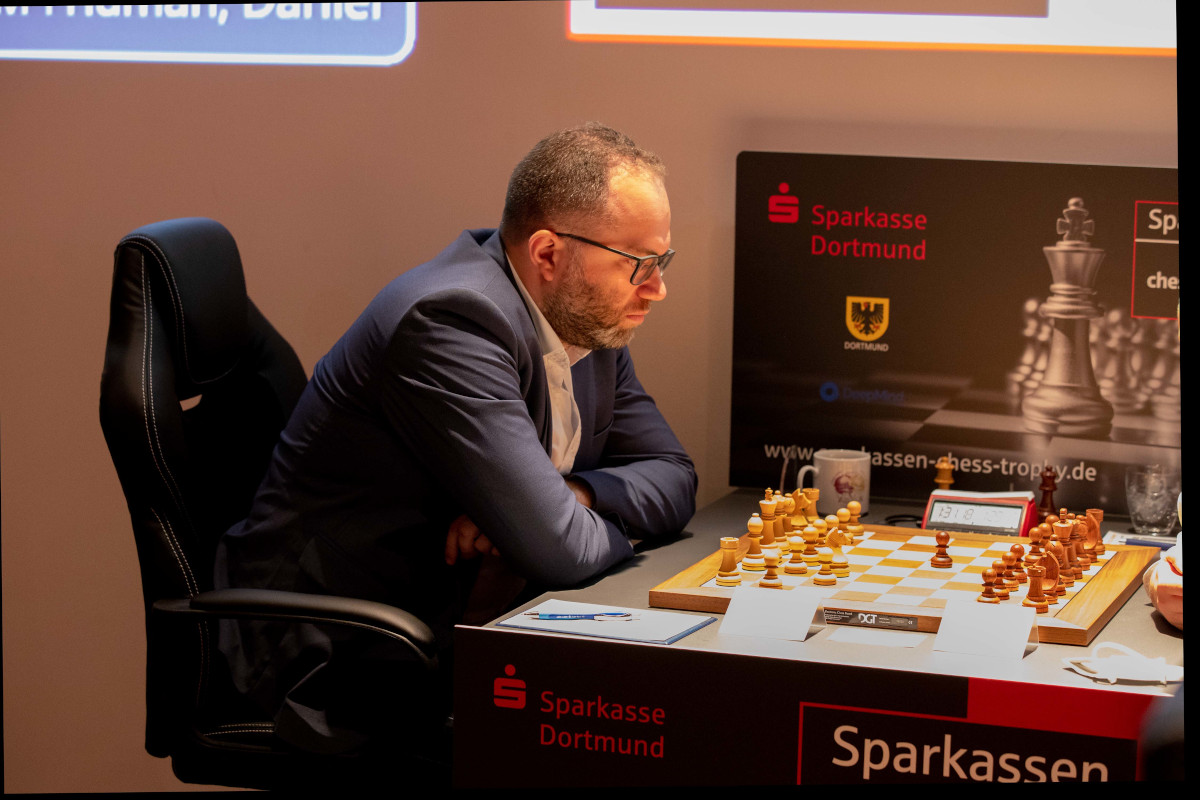 Pavel Eljanov
---
Final standings
---
All games
Lutsko clinches IM norm, Schulze wins women's event
The Sportland NRW Youth Cup was won by 16-year-old Ukrainian Artem Lutsko with a wild final round win over Timo Leonard, which also earned him an International Master norm.
Here Lutsko failed to find the good-looking 27.Bg6, which wins the game for White — e.g. 27…Qa1+ 28.Kc2, and Black runs out of checks since a4 is protected. Lutsko went for 27.Qd6+ instead, which gives White only a slight edge according to the engines.
The position was still complex, though, and the second time he got a similar opportunity, Lutsko grabbed his chance and went on to win the game.
The closed women's tournament was won by Lara Schulze. With a draw in the final round, she remained equal on points with Zoya Schleining, a grandmaster from the Ruhr area. The first tiebreak criterion, much like in the NC World Masters, favoured Schulze, as she won more game than her opponent.
Schulze won the U20 European Championship last year, and this success gives her further impetus to move towards the German national team.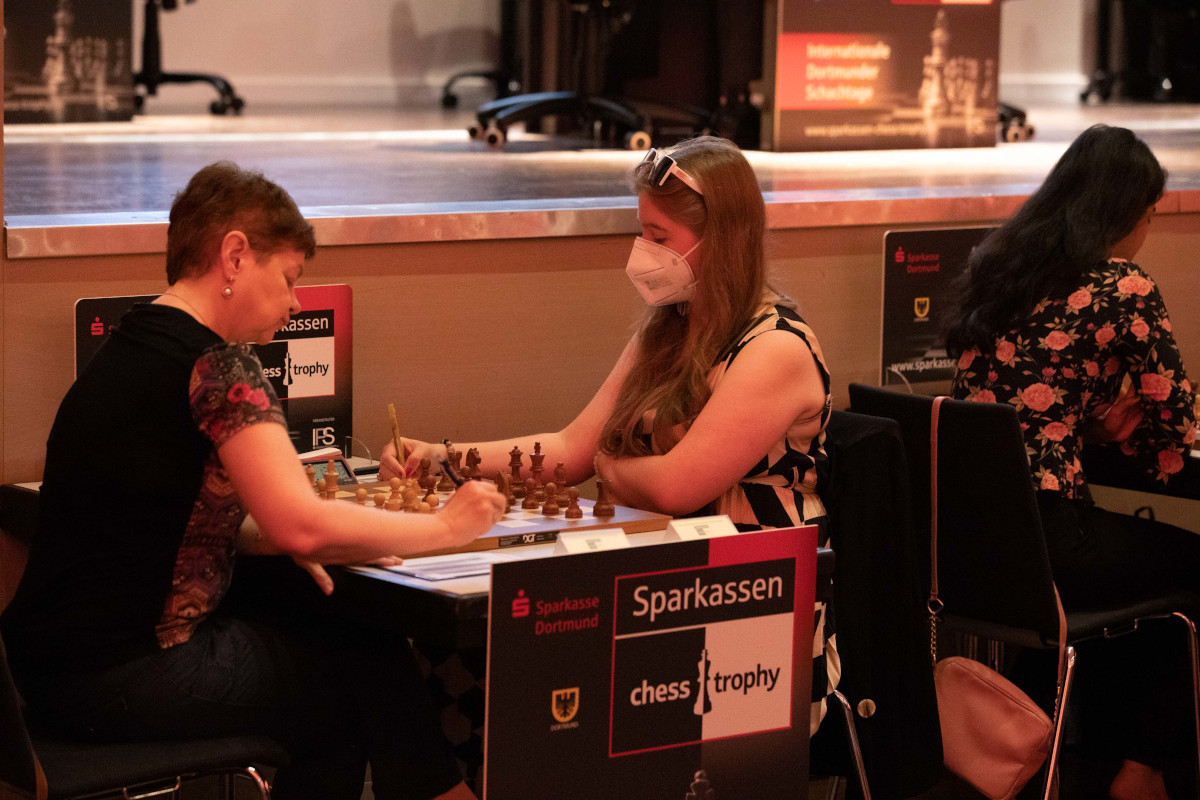 Lara Schulze
In the open tournaments, the leaders defended their spot atop the standings in the final round. Thus, 13-year-old Ukrainian Artem Dyachuk, who now lives in Hanover, and Dutch rising star Max Warmerdam won the Sparkassen Opens (B and A, respectively) in Dortmund.
A promising Ukrainian player — 13-year-old Artem Dyachuk
Links