A sole leader
Magnus Carlsen would certainly have liked to win the rapid section, but he failed to do so because in round 7 he spoiled a winning position against Wesley So due to a tactical oversight. However, wins against Jorden van Foreest and Ivan Saric followed for the world champion. Carlsen is right behind Van Foreest in the overall standings with 11 points.
Wesley So, who drew all his games on Friday, also has 11 points. His opponents on the third day of action were Carlsen, Alireza Firouzja and Shakhriyar Mamedyarov.
And finally, Firouzja also has 11 points. The Frenchman drew twice, against Leinier Dominguez and So, before losing to van Foreest to end the day.
A total of 18 rounds of 5+2 blitz will follow, in which just as many points can be won for the overall standings.  The outcome is still open!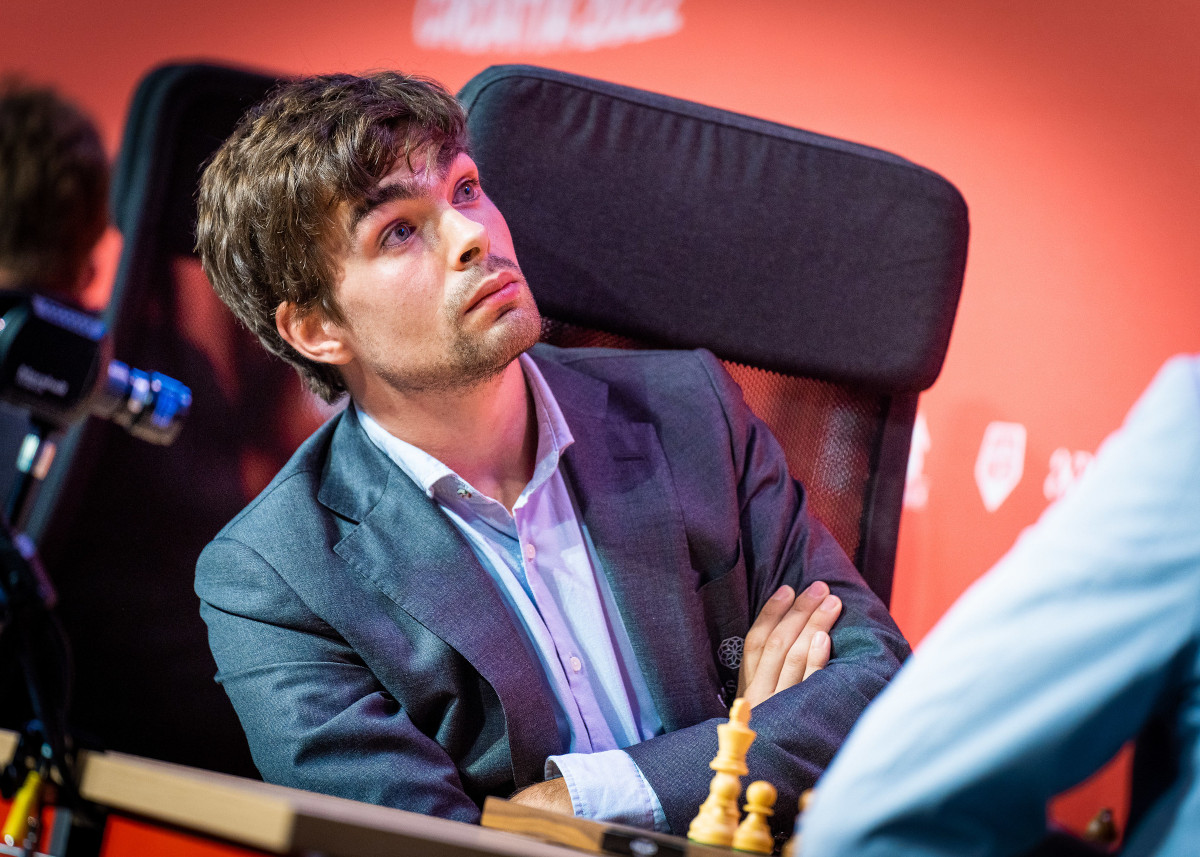 Jorden van Foreest | Photo: Lennart Ootes
In round 9, So's king 'on wheels' was unbelievably in time to save a draw in the game against Mamedyarov. The US grandmaster's excellent technique allowed him to remain undefeated throughout the nine rounds. Analysis by GM Karsten Müller.
---
Final standings – Rapid
---
All games
Links