Competitive yet fun
These are the ten players competing for points and prize money in Zagreb (from left to right): Mamedyarov, Saric, Firouzja, Nepomniachtchi, Carlsen, Vachier-Lagrave, van Foreest, Dominguez, Topalov, So.
Magnus Carlsen, the man on a blue shirt in the centre of the picture, decided not to defend his World Championship title, but would have perhaps accepted to do it if his opponent's name had been Alireza Firouzja. A test run of what might have been was seen in Zagreb.
The world champion prevailed!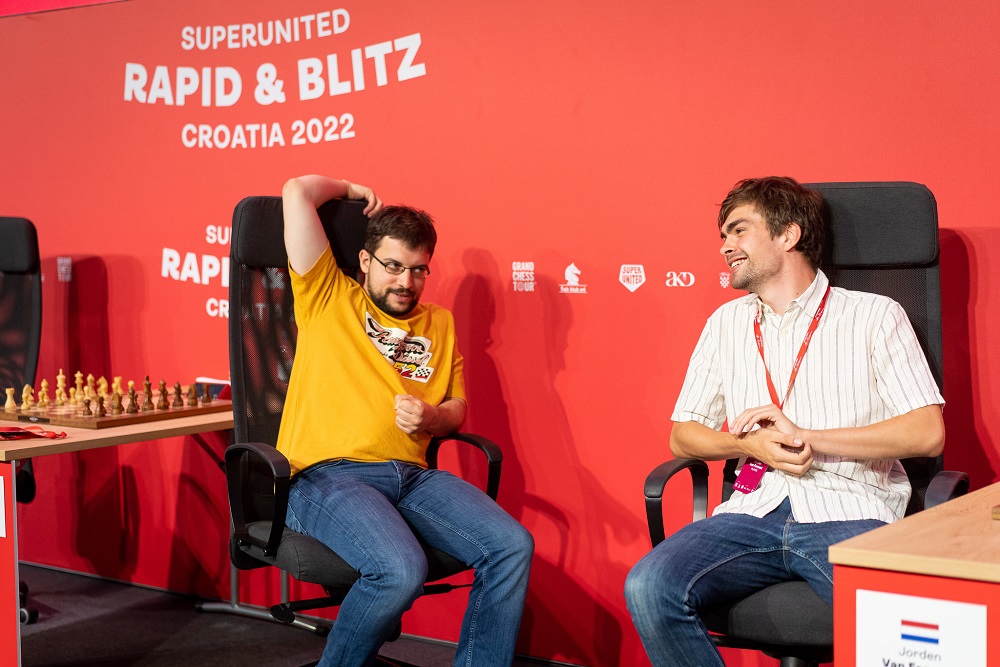 It's no different among the world's elite than in any chess club: people know each other, and a chess tournament is always a bit of a social event | Photo: Lennart Ootes
---
Standings after round 9 – Blitz
---
Overall standings
---
All games – Blitz
Links