Wrong paths
In recent months I've had a couple of run-ins with technology which have necessitated speaking to help lines, and in both cases I initially asked the wrong questions. I hope you won't find it too boring if I blow off steam and explain both, but if you want some chess immediately, then please just skip my rant and go to the (veggie)-meat of the article, where I discuss asking the right questions during chess games.
My first tech problem was at the end of May/beginning of June, when the 4NCL had what normally, pace a deferred weekend due to Covid, would have been the final three rounds of the season. En route to Daventry on the Friday, I discovered that my email had stopped working, and after phoning home verified that the same problem applied there too. Obviously the mail server was down — or, a voice in the back of my head said, something more serious had happened. I looked up the status of outlook.office365.com, which receives and then forwards the mail, and was assured (baloney) that all was hunky-dory.
I still wasn't receiving mail when I attempted to get to sleep, and at about 3am checked again. Then I noticed that a 24-hour help line was operative and cleverly phoned GoDaddy. A fifteen-minute phone call ensued, in which the poor gentleman at the end of the line was unable to retrieve my details. We parted reasonably amicably, and it was only later that I realized that actually GoDaddy mainly does web pages, of course, and another provider names.co.uk provides my excellent email address: jonathan@jspeelman.co.uk. Duh! When I woke up the next morning, the mail was restored.
In the last couple of days I've had a problem with my network at home which had to be reset. Afterwards, there was no problem getting onto the net from my desktop which is connected to the router by an Ethernet cable, but any attempt at wireless connection was redirected to a login page which I didn't recognize. Stupidly I began by speaking to the router provider Vodafone. I got a very pleasant young woman, but after passing security and spending about an hour she passed me on to a man one level up — we went through security again, and again we failed. He booked a call back, and amazingly it came through, but after another three quarters of an hour or so that failed, and it was passed further up the line. They did some checks and sent me a text with a reference if I needed more help. I have to say that their customer service was splendid even though it didn't, indeed couldn't, identify the problem.
Belatedly I realized that the snag was with a network extender and attempted to speak to it. It turned out that the wireless wasn't enabled in the desktop, and I was eventually able to fix this and establish, if not friendly, at least cordial relations with the extender.
It still needed resetting (I'd lost the login details and the protocol for retrieving them wasn't at all helpful) and I left this till Friday morning, when a techie friend held my hand and prevented spontaneous combustion.After several attempts, we did reset but the extender, which is rather old, was still recalcitrant, and so he advised me to ditch it and get a new one. Then he asked why my router wasn't better situated, and rather marvellously when placed higher up it covers most of the flat anyway.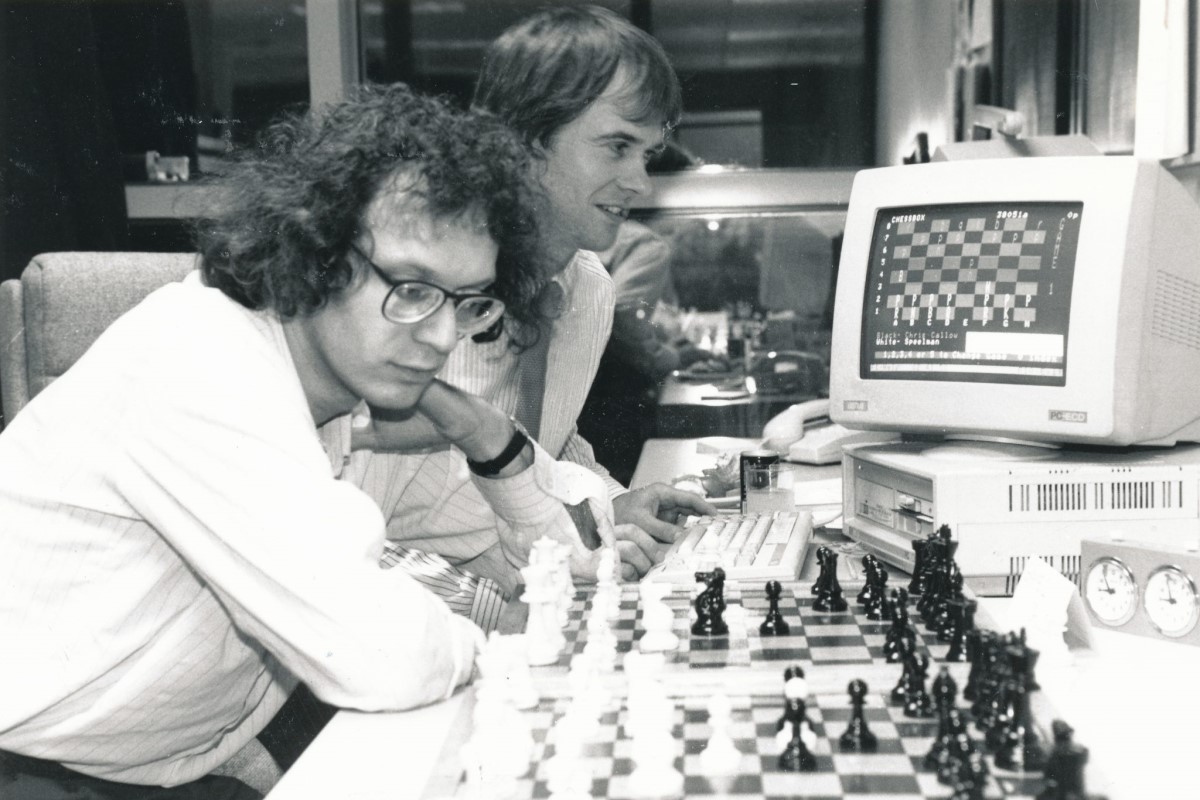 The moral of all this is surely: think before you phone, before you get embroiled in the well-meaning but misdirected scripts of support staff. I sort of knew that it was the extender, but in messing with my phone trying to put in long, very possibly incorrect, passwords correctly and then with a laptop, which doesn't really fit on the edge of my desk, it was all too much…
When playing chess, we have all the time (unless finding nearly forced moves) to think about what we want to do with the position. Where do we want to put our pieces and how can we implement this?
Anatoly Karpov was (and surely still is to some extent) absolutely tremendous at this, with a crystal clear vision of the board which enabled him to play the middlegame at a level which has hardly ever been emulated. And I've got a couple of very famous examples of this.
Select an entry from the list to switch between games
The third game is the finish of Hans Niemann v Fabiano Caruana at the end of the Bundesliga season in Bremen. A pupil, a good player who watches a lot of chess over the net, showed me the position in the diagram and asked how White could defend. Because I'd been asked the question, I found the solution almost instantly — not the details, of course, but the idea.
Though over the board at the end of a long tough game it wouuld have been much harder.
White to play. Can you see an idea which might hold?
Studies and problems are the ultimate arenas in which you know you're being asked question(s), which you may have to formulate yourself and then solve through a mixture of chess ability and general intelligence. (There's a pawn there. Why on earth would the composer have added it? There must be a reason).
Here are a couple of examples.
Select an entry from the list to switch between games
---

Master Class Vol.6: Anatoly Karpov
On this DVD a team of experts looks closely at the secrets of Karpov's games. In more than 7 hours of video, the authors examine four essential aspects of Karpov's superb play.
---
Links