Game of the Week #524
The last five rounds of the German Bundesliga were played in a row, at one venue, the Werder Bremen football stadium. In the end, the perennial winner OSG Baden-Baden won once again but surprises in individual games are, of course, always possible.
We recently looked at a game by Frederik Svane, and this time the young Grandmaster drew attention by beating Michael Adams on 1.e4 e5 territory.
Warm-up question: What would you play here with White?
---
This week's show
---

In this opening Black opts for active piece play and is not afraid to fight for the initiative from an early stage. One of the many good features of this opening is that Black is often the side which controls the pace of the game.
---
Watch previous shows
---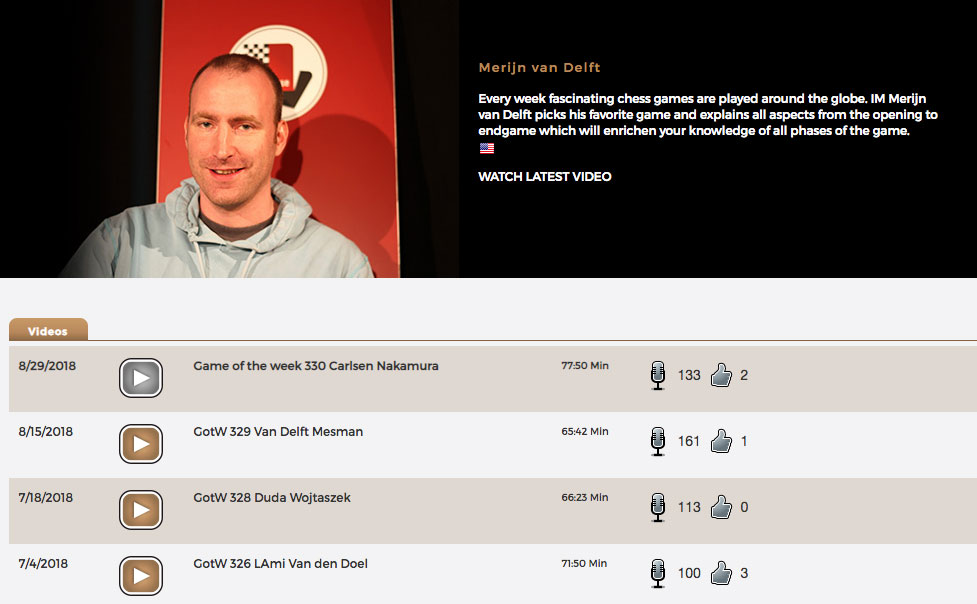 Many more Game of the Week shows are available in ChessBase Videos
Links