Georgia has a rich tradition of strong female players in the world of chess. And one of the main reasons for it is their fighting spirit. The 'never say die' attitude has helped Georgian players to be at the top women's chess for over half a century now. But one of their top players GM Bela Khotenashvili, the current Georgia no.2, is fighting a particularly tough opponent off the board.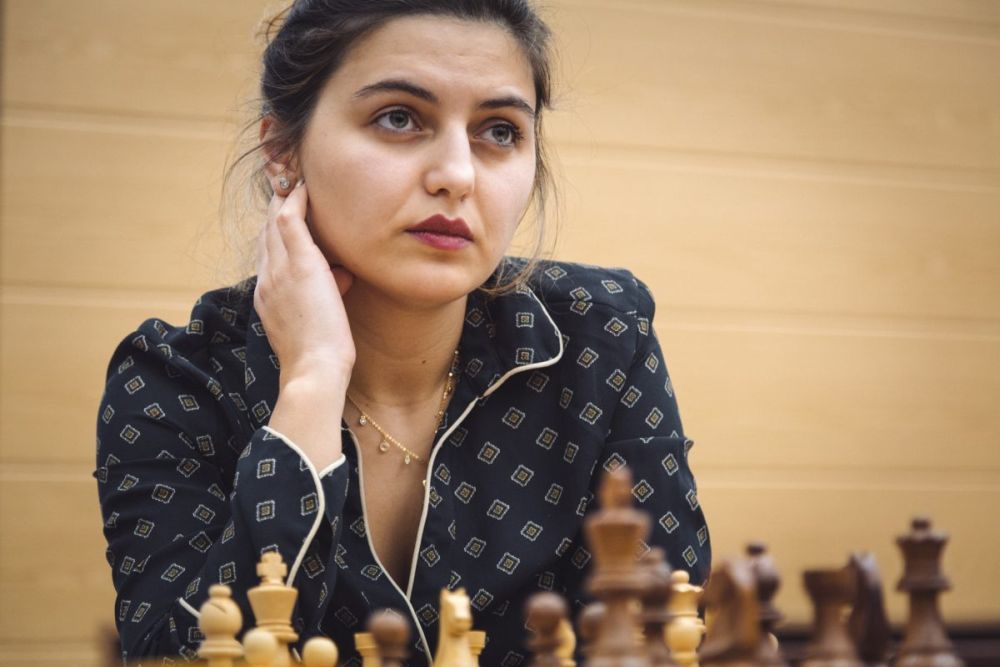 GM Bela Khotenashvili is Georgia no.2 behind Nana Dzagnidze and is rated 2485
Bela has a long list of achievements to her credit and her best result came at the Geneva leg of the Grand Prix 2013 where she finished ahead of all the best players in the world including Hou Yifan. Bela has been a huge asset for her country and has played for the Georgian national team in the Women's Chess Olympiad since 2010, Women's World Team Chess Championship since 2011, and Women's European Team Chess Championship since 2009. She has won two gold medals, team and individual as the best player on the top board, in the Women's World Team Chess Championship 2015 in Chengdu, China. With team Georgia she has won also the silver medal at the 2009 Women's European Team Championship, and bronze in the 2010 Women's Chess Olympiad and 2011 Women's World Team Championship. In the Women's European Chess Club Cup, with team "Nona" of Batumi she won the gold medal in 2014 and 2015, and silver in 2016. These achievements are a testament to how strong she is as a chess player.
But for now Bela's attention is far away from the chess board. Her one and half year old son Gabriel is fighting a life threatening disease
Speaking about Gabriel's condition, Bela says, "It started in September 2021, when Gabriel was 7 months old. He was diagnosed with high risk neuroblastoma. That's when we shifted to Bordeaux, France for his treatment. He was given chemotherapy for three months. This was followed by surgery, high dose chemotherapy and blood stem cell transplantation. He also underwent radiation. After eight months of treatment we had very good results and there was no disease in Gabriel's body. But right before the immunotherapy was to begin, he had a relapse." Currently Gabriel is continuing his course of Chemotherapy. "We are hoping that this will reduce the tumor size. But we have been told that it can go either way. It can reduce, but it is also possible that it grows very fast and this is extremely dangerous. Hence, we need to take the next steps for his treatment." 
Bela is married to IM Malkhaz Sulashvili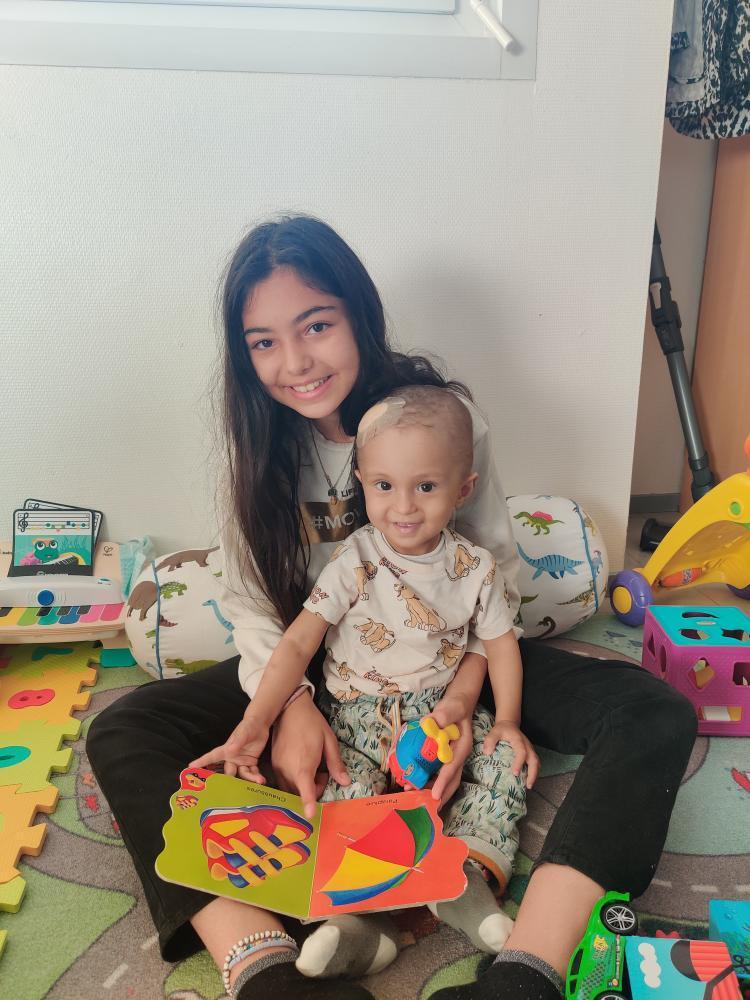 Gabriel with his elder sister Mariam
The family is in a tough situation now. They had shifted from Georgia to France for Gabriel's treatment. However, Gabriel's new condition cannot be treated in France. There are only two countries in the world where the treatment is possible – USA and Spain. "Our big desire is to take Gabriel to the USA, (Memorial Sloan Kettering cancer center, we also got a second opinion from them)  because they are the pioneers who started this new treatment and they have all that Gabriel may need in the future. He needs craniospinal radiation (proton radiation), followed by Omburtamab treatment. (Omburtamab is aradiolabeled monoclonal antibody 8H9 that was designed  to target B7-H3 expressing cells in solid tumors.) We don't know exactly about the operation, doctors have a different opinions about it. "
Little Gabriel with his mother, just a few months after he was born
Gabriel, the little warrior
Gabriel's health condition has brought a situation where both Bela and her husband Malkhaz have left almost everything and are totally focused on their son's treatment. Their elder daughter Mariam is in Georgia right now. Bela and Malkhaz try and support each other to be mentally strong in this phase. "It's Gabriel who gives me the strength," says Bela. "The smile on his face when he sees me. There are many unfair things in the world and one of these is the pain experienced by oncology children. During these ten months, he had two operations, chemotherapies, stem cells transplantation, radiotherapy, and so many procedures, but he fights very hard, smiles, learns new things and that's what gives us strength to stay strong."
Little Gabriel and his beautiful smile!
The biggest problem for the family is funds. The quote that they received from Spain was €450,000, while USA quoted a price range between $415,000 to 752,500. "Our friends started fundraising for Gabriel and in the last few days the amount of money that was collected was about €60,000 Euro. We are selling all our properties but unfortunately, it is not even half of the amount that we need. For us, it's very hard to ask for the money, but we have to do this for Gabriel and hope that people's donations will help us to collect enough amount."
How can you support?
A Gofundme page has been created for Gabriel by WGM Nino Maisuradze. All the money collected there will be used for Gabriel's treatment.
Alternatively, you can also contribute via Paypal. All the proceeds received here will also be used for Gabriel's treatment.
You can click on the send button and make the payment
Bela's message to the chess community: "I would like to say a big thank you to the chess community. I don't want to miss someone that's why I don't mention names, I sincerely appreciate all the help we got from my friends, colleagues, and Georgian chess community for money donation, for organizing and playing charity tournaments for Gabriel, for streams and promoting all these events.  After I Gabriel's relapse I was so down and afraid, but all the messages and support give me strength and hope that people can do everything together." 
Some of the top players in the world had come together to play in an online tournament for Gabriel and this included MVL, Mamedyarov, Navara, Eljanov, Kosteniuk and Dzagnidze on 3rd of July 2022.
Remember Ketevan Melia?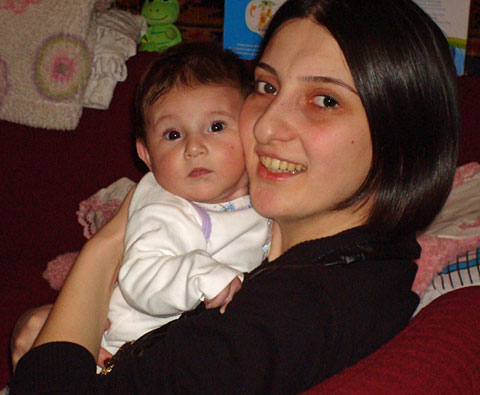 Nine years ago we had a similar case of a child in need. Georgian IM Salome Melia had a desperate problem: her infant daughter has a heart defect which could not be fixed in Georgia. €60,000 was required to fund the operation in Germany. We published a similar appeal to our readers, and funds started flowing in. Suddenly a main donor was found. Salome wrote us at the time:
This donor, who wishes to remain unnamed, expressed readiness to cover the expenses. He transferred the amount that was still missing to the German Heart Center in Berlin, and provided me a guarantee of covering the additional costs. When we asked him why he was doing such a valuable favour he answered: "It's a baby, and deserves to live." There are still some truly incredible people in the world. In addition, an unknown donor company from Russia helped us greatly.
Ketevan, who is now nine, has undergone open heart surgery twice. Her diagnosis is that she will need lifelong treatment, but most importantly her life is no longer in danger. "The chess community and all the people who helped me in this difficult way," writes Salome, "they saved her life. She is growing up well."
You can follow the story here: