Game of the Week #522
Obviously the Candidates are in full swing and will soon coming to an end with Nepomniachtchi and Caruana being the main contenders. Of course the key games of the Candidates automatically qualify as Game of the Week, but since they already get tons of attention, we figured we will take another game.
The Dutch Grandmaster Max Warmerdam, who is a friend of the show, pointed out the positional masterpiece Sjugirov-Murzin, which we happily present.
Warm-up question: What would you play here with White?
---
This week's show
---

In this opening Black opts for active piece play and is not afraid to fight for the initiative from an early stage. One of the many good features of this opening is that Black is often the side which controls the pace of the game.
---
Watch previous shows
---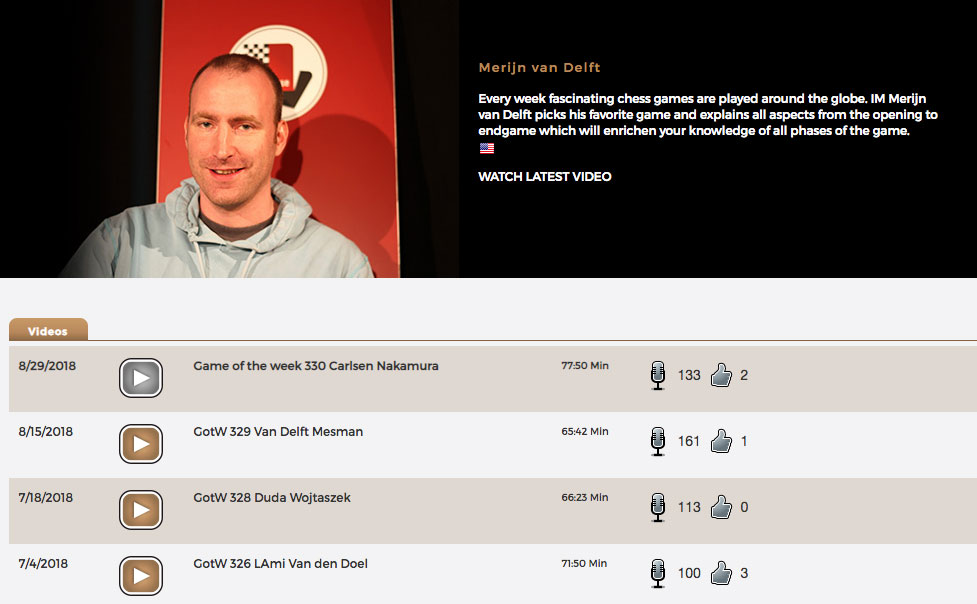 Many more Game of the Week shows are available in ChessBase Videos
Links