A third victory with white
At 31, Le Quang Liem is considered to be an experienced, well-balanced grandmaster in the chess world. Not as active as he once was in the competitive circuit, the former world blitz champion now works as coach of the Webster University's chess squad. After six rounds at the Masters in Prague, the Vietnamese is topping the standings with 4½ points, currently a half point ahead of second-placed Pentala Harikrishna.
Le, who got second place at the strong Oslo Esports Cup in April, is still undefeated at the single round-robin. He scored wins in 3 out of the 4 games he played with the white pieces.
On Tuesday, facing a King's Indian Defence put up by Saleh Salem, he castled queenside and effectively handled the tactical complications, keeping the dynamic balance until his opponent gave him a chance to grab the initiative in an open position.
Salem's decision to capture the knight with 45…Bxe3 was certainly questionable, albeit not losing by force. Given how vulnerable his king was, 45…Bg7 was the natural alternative in the unbalanced position with opposite-coloured bishops — perhaps Salem feared the line 46.Qh5+ Kg8 47.Ng4 Rxe2, when White threatens to deploy a dangerous-looking attack.
While 48.Nh6+ in fact loses for White after 48…Bxh6, the stronger 48.Nf6+ only leads to a draw after e.g. 48…Kf8 49.Nd5+ Kg8, with a perpetual. The key factor is that White always needs to be careful, as wasting a tempo might lead to his demise, since Black's rook and bishop are attacking the weak b2-square.
None of this was seen in the game. After trading his all-important bishop, Salem needed to be incredibly precise to keep things under control. The Emirati faltered three moves later, and found himself in a resignable position soon after.
The black king is devoid of defensive pieces or pawns. Here Le easily found 51.Rd1, threatening to infiltrate along the central open file. Resignation came after 51…Nd5 52.Rf1 1-0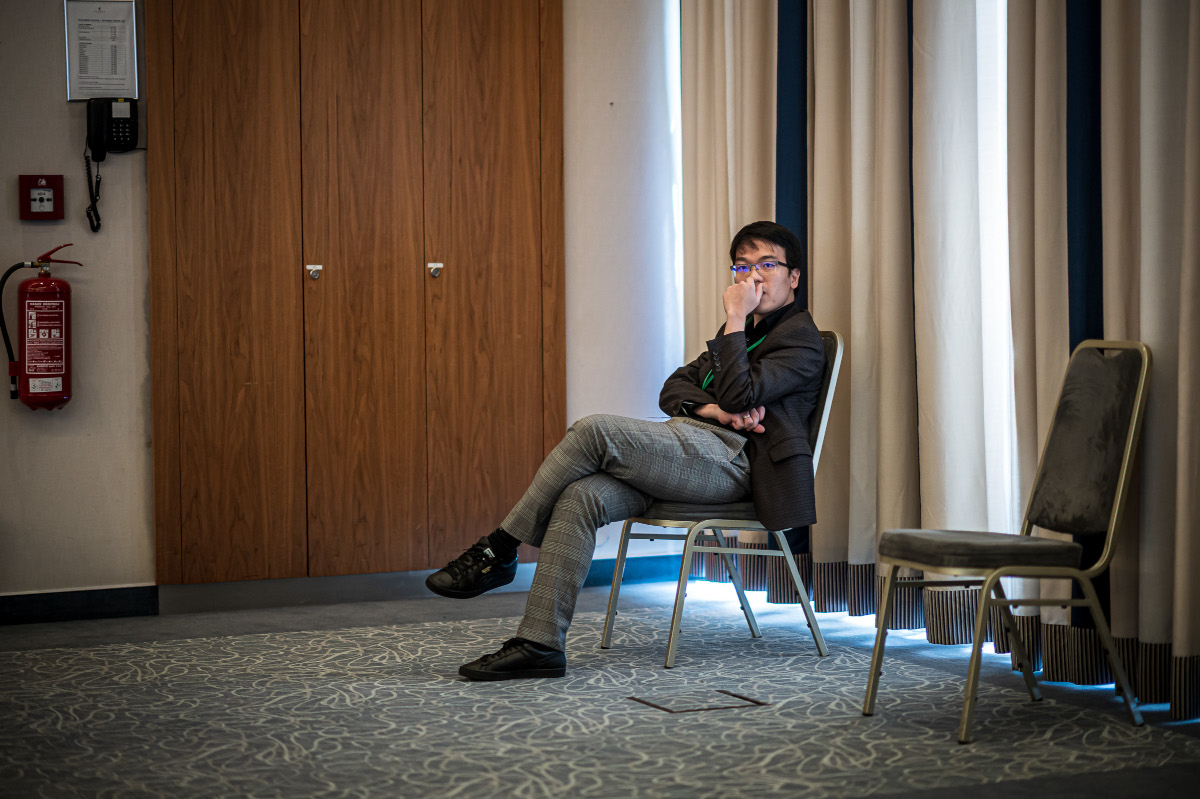 Le Quang Liem | Photo: Petr Vrabec
Round 6 results – Masters
Standings after round 6
All games
Abdusattorov in the shared lead
Vincent Keymer grabbed the sole lead in the Challengers after the second day of action, and managed to keep it until round 6. Now, going into the three final rounds, he is tied atop the standings with Nodirbek Abdusattorov. The 17-year-old defeated Max Warmerdam with black on Tuesday, thus gaining momentum before his round-8 direct encounter against Keymer.
Early on, Warmerdam gave up a pawn for activity out of a Catalan Opening. Given the circumstances, the Dutchman knew he needed to fight to keep the initiative, but his cental pawn push on move 17 turned out to be a costly mistake.
17.d5 was refuted in the following sequence: 17…cxd5 18.exd5 Nbxd5 19.Nxd5 Nxd5 20.Rxc8 Nxf4 21.Rcxd8 Nxh3+ 22.Kg2 Bxd8 23.Rxd8 Bc6 — there is little Warmerdam could have done differently in this variation (in hindsight, perhaps keeping the queens with 20.Qg4 was worth considering, although Black also stands better in that line).
Abdusattorov was clearly in the driver's seat, but nonetheless needed to show patience to convert his advantage into a win. Resignation came in the following position, no fewer than 17 moves later.
The threat is …Be2-f1. Warmerdam decided to call it a day.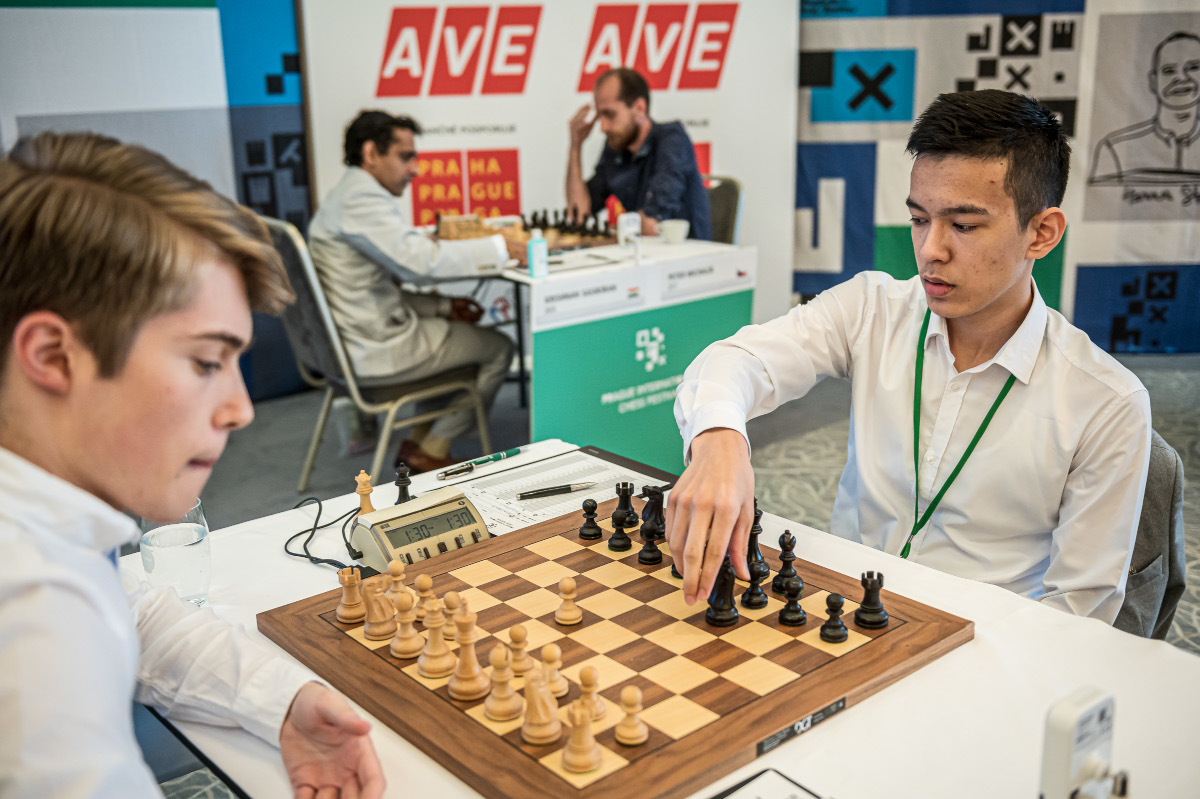 A sharp Catalan in the works — Max Warmerdam and Nodirbek Abdusattorov at the start of round 6 | Photo: Petr Vrabec
Round 6 results – Challengers
Standings after round 6
All games
Links