In her 22 years of coaching at Tyler Junior College, Trenia Tillis Hoard's resume speaks for itself: she's led the Apaches to three consecutive NJCAA National Tournament appearances, including taking home the 2022 National Championship while garnering 500 career wins and earning NJCAA DI Women's Coach of the Year. She's now the first Black women's head coach to win the title.
And yet even with all of that success, Hoard admitted recently that she's yet to receive an offers to coach at the Division I level. She's even been told that all of her accomplishments would "overshadow" whoever she'd be working alongside with.
"I have been here for 22 years and I have not had an offer. No head coach, no assistant coach, nothing," Hoard says on Zoom. "A big-time coach [once] told me, Why would they hire you as an assistant because you would overshadow them and possibly take their job. To me it feels like I'm too good but not good enough."
As a Black female head coach with an all-Black female coaching staff, which includes Chelsea Hudson and Brianna Brooks, Hoard has solidified Tyler as not just the exception, but the standard. And while there's often a misconception that Junior College (JUCO) programs aren't competitive collegiate basketball programs, Hoard's Apaches, who went 28-8 this season, rightfully deserve their respect.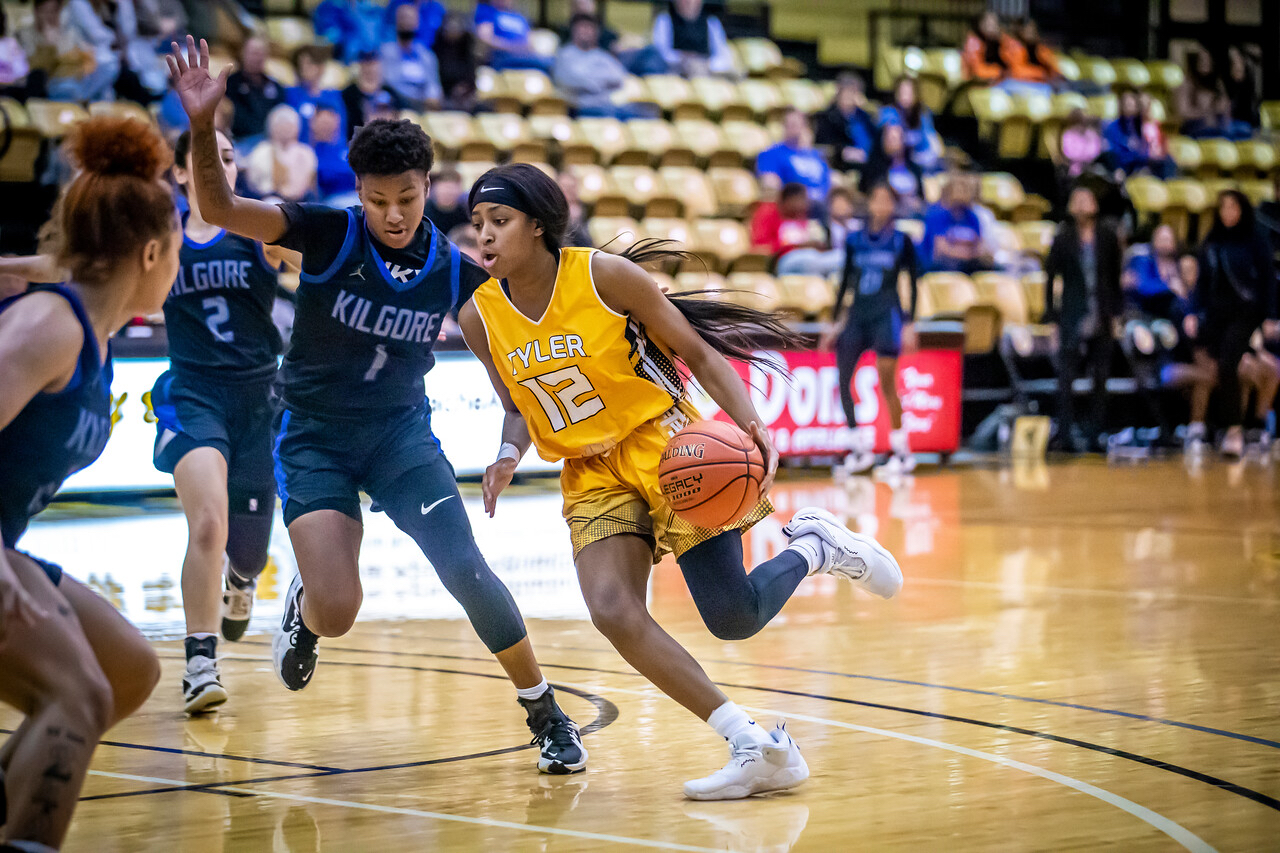 "I would say respect it first," Hoard says about JUCO college basketball. "Respect it as basketball at all levels—nothing has changed, [there's] still three officials and ten players on the court. A lot of people have this perception on Junior college basketball. My girls are more than capable of competing against DI and DII schools. Basketball is basketball, give it its respect. Junior colleges are not 'Last Chance U,' it's first chance U for a lot of players."
As the celebrate the way, Hoard and her coaching staff at Tyler are already focused on continuing to ascend the program to new heights. WSLAM recently caught up with Hoard, Hudson and Brooks to learn more about how they've created a winning-program at Tyler and how important it is for women's basketball coaches to be more supported and respected.
---
WSLAM: Coach Hoard would you say you brought the winning Culture to Tyler or was the foundation already set prior to you coming?
Hoard: There were 66 national titles before we captured the 67th. From our Soccer to Tennis teams all of our sports are very successful. It's been tough for Women's and Mens Basketball because our sport is a different animal but with the history of winning at our school it felt good to bring another title back home.
WSLAM: As a Black coach in basketball how does it feel to record 500 career victories with Tyler?
Hoard: It took a long time it took 22 years but it feels good. It was feat that's only been done by one other woman African American Coach. We're just continuing to make history everyday so when these two young coaches takeover the programs all over the country they are ready.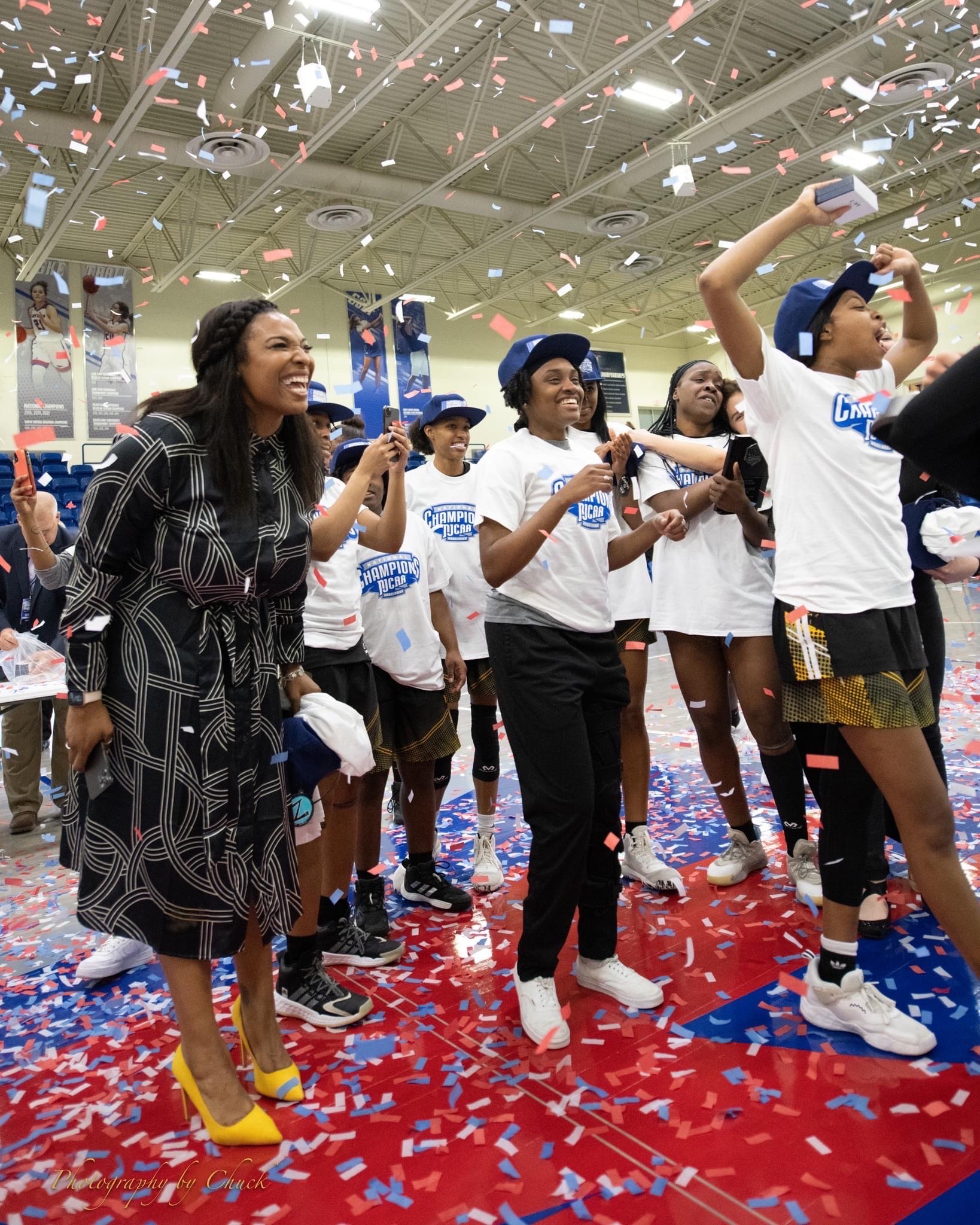 WSLAM: Take us back before your days at Tyler. How did you begin your coaching journey?
Hoard: I got into coaching accidentally. I just got done playing in Barcelona Spain and I was going to comeback and finish my masters at SF Austin. The Head Coach at Tyler invited to the school to get my masters and coach a little bit however, I was granted an opportunity at the university of Arkansas two weeks later to be an assistant. Four years later I interviewed for the Tyler position just for experience and look at where I am now 22 years later.
WSLAM: Who were some of your coaching role models that you looked up to at the beginning of your coaching career?
Hoard: I got to coach under coach Gary Blair who just recently retired from Texas A&M while I was at Arkansas. There is so many role models including that one from South Carolina greatness herself Dawn Staley. Seeing her success inspired me to continue to excel at the junior college level and keep elevating the game to black coaches everywhere.
WSLAM: To the assistant coaches, what has been some of the biggest takeaways you have learned from Coach Hoard?
Chelsea Hudson: Patience. She has a lot of patience for a lot of things Im still maturing in. Some of the things that test her I would've reacted to it differently. I watch her closely in that category so I can continue to grow in this industry.
Briana Brooks: I would say her versatility and transparency. A lot of times people want to tell you what to do and with coach Hoard she's shown us more what to do. From on the court to behind the scenes she has shown us how to carry ourselves in the community and constantly being a great example for us.
WSLAM: What makes your coaching dynamic work so well, and why do you think we don't we see more all-Black coaching staffs?
Hoard: Junior college is predominately white males that are coaching. During the national tournament we went against five teams all coached by white males. For us to have this dynamic of three African American coaches on one staff you're just not going to see often. People see three black coaches and automatically expect drama and think our program is going to be ghetto whereas, we just don't want to be a stereotypical unit. Knowing we are already considered behind we work ten times harder. I want to out work every staff, out dress every staff and beat every staff.
WSLAM: After a successful championship season, what does the future hold for Tyler?
Hoard: We're excited about this championship and drinking cocktails right now but I know next year they are coming at us harder. Im only as strong as what is behind me so just coming together this offseason developing a plan of action to repeat as champions once again.
WSLAM: How can you as an African American coach can be more supported by the game of basketball ? and what can the BCA do for you to help this initiative?
Hoard: I think what the BCA can do for us is lend us an ear because sometimes we spend a lot of time fritting. It's tough for me being in a situation where Im in a game with officials that are not the same race or gender and a perception is automatically put on us. When there is officials who is like myself now there's a perception of bias towards us. I feel like I get more situations that are against me than for me and it's like we're starting behind the 8- ball. Instead of playing basketball we have to be more strategic and knowing that every game is not going to be in our favor. So if we just had that judicial ear to advocate for us I think we'll see a huge change in how our games are being operated.
---
Photos by Chuck and Michael Alfaro.