He still remembers the moment. Raheem Saladeen Johnson, aka King Saladeen, still remembers where he was sitting. He remembers the energy of the crowd. He remembers the actual move, of course. He remembers being at school the next day, when he got to proudly tell his friends that he was there when Allen Iverson crossed Michael Jordan.
Recounting that moment today, Saladeen gets chills. It has stuck with him for 25 years. And now, with the SLAM x King Saladeen "Bear Season Basketball Card" collaboration, it's come full circle.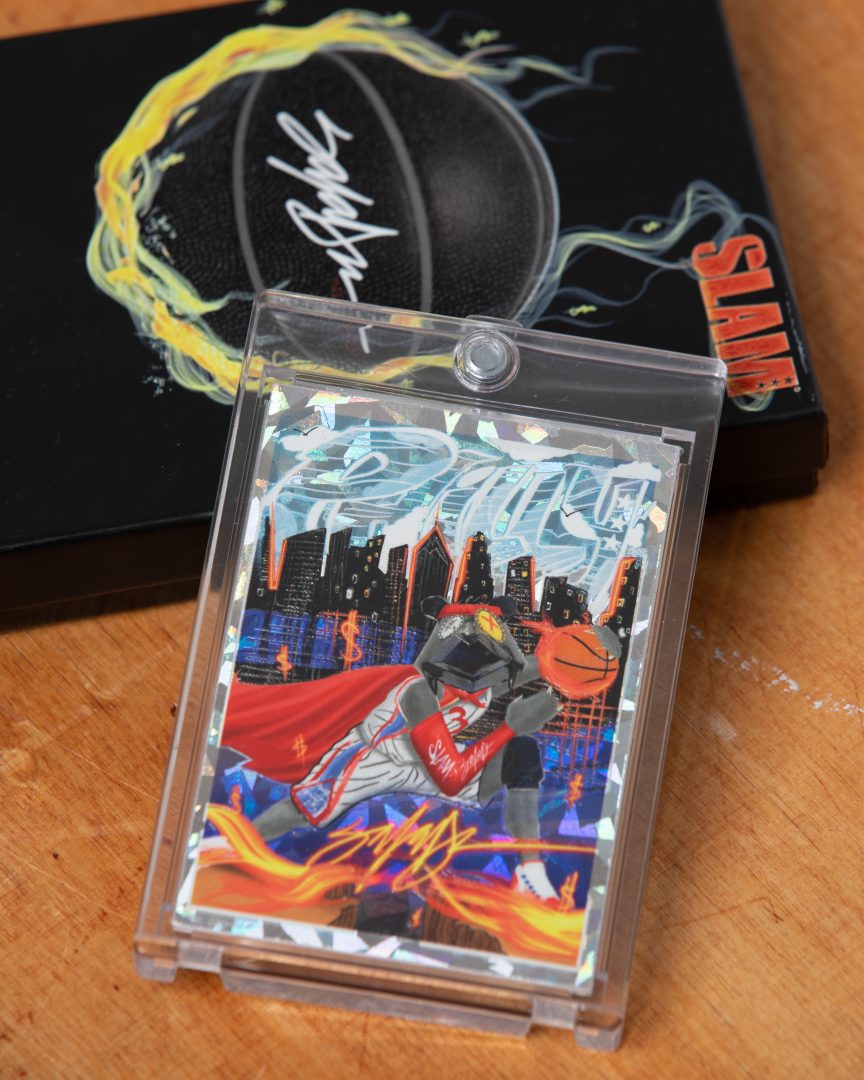 The SLAM x King Saladeen Bear Season Basketball Card pays homage to one of the game's greats, Allen Iverson. This exclusive ØNE 'N DØNE drop is available now. Shop here.
As a hooper growing up in Philly, Saladeen naturally looked up to Iverson. He went on to play college basketball himself before turning his attention to another lifelong passion: art. Even in that world, AI served as inspiration—to be unique and fearless, to strive for the best, to refuse to be boxed in.
King Saladeen was also inspired by his late friend John JP Thompson, who was the first person to encourage him to pursue a career as an artist. Thompson tragically passed away in 2013 after a battle with brain cancer, but Saladeen continues to honor him through his work. His signature creative, which has been included in numerous collaborations and exhibited all around the world, is the well-known "JP the Money Bear."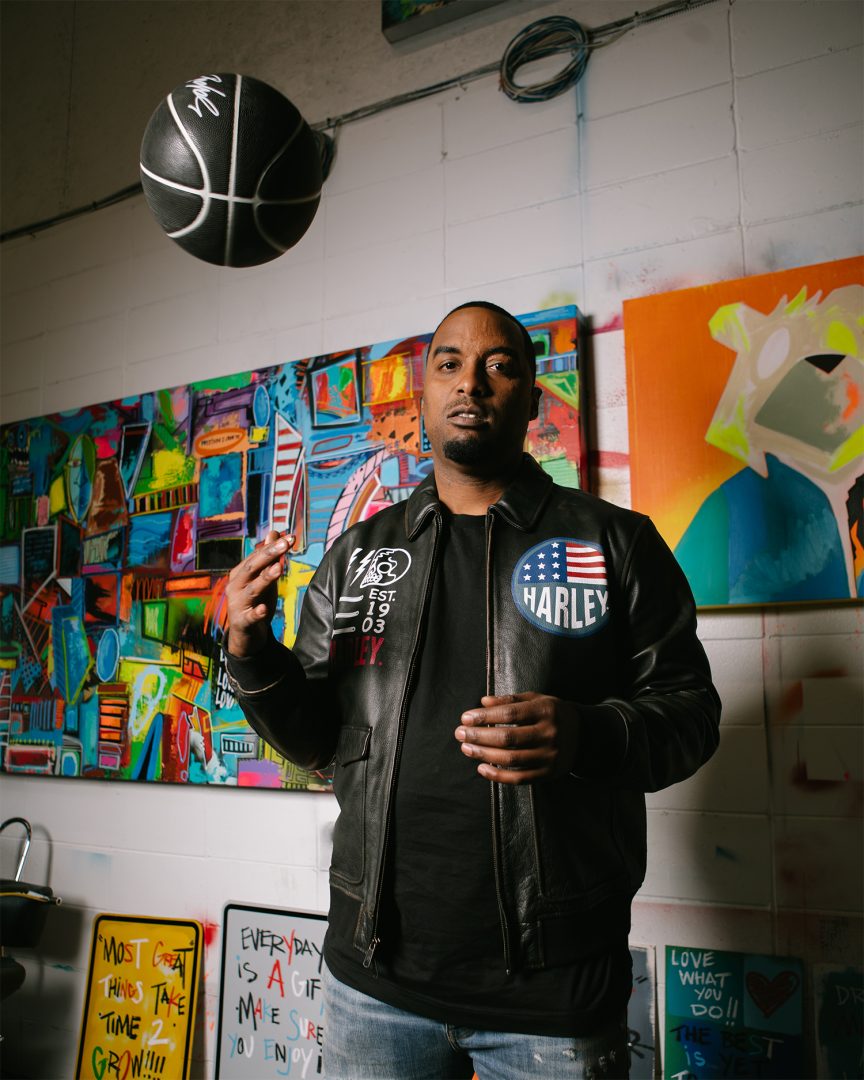 Since launching his art group in 2011, Saladeen has partnered with brands such as Jordan, Topps, eBay and the NFL, designing fine art, toys and collectibles, clothing and more. Having worked on baseball cards and football apparel, Saladeen was waiting for the right opportunity to spotlight basketball—his favorite sport—in a piece. Then SLAM called.
The "Bear Season Basketball Card" celebrates that iconic moment when rookie AI crossed Mike, incorporating JP the Money Bear and paying homage to the city of Philadelphia. The court beneath AI's feet is split in two to reflect how the Sixers legend "broke the mold on what a basketball player is supposed to look like—what success is supposed to look like," as Saladeen explains.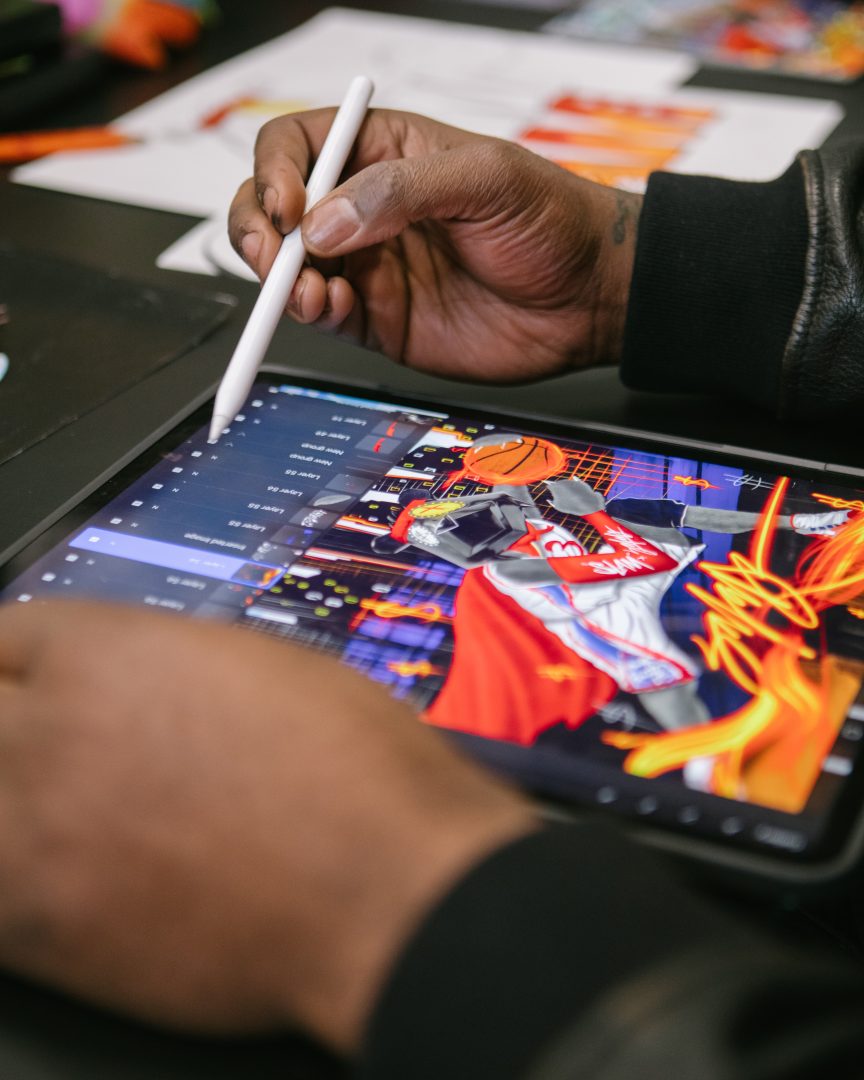 "I haven't really had too many projects other than just me doing my paintings and my work [where] I can really express myself fully and it's 100 percent something that I love," he continues. "Basketball, and AI, and Philadelphia, and SLAM, and JP the Money Bear—that's a championship right there. That's crazy. That's like my life in a card." 
---
SLAM x King Saladeen Bear Season Basketball Card is available now.