Still appealable
Press release by the International Chess Federation
Today, May 6th 2022, the Appeal Chamber of the FIDE Ethics and Disciplinary Commission (EDC) has announced its decision to dismiss the appeal presented by Grandmaster Sergey Karjakin.
The dismissal of this appeal confirms the 6-month ban that was imposed by the EDC on March 21st, 2022, after the player was found guilty of breach of article 2.2.10.
In accordance with the FIDE Charter and the FIDE Ethics & Disciplinary Code, this decision is appealable to the Court of Arbitration for Sport (CAS) within twenty-one (21) calendar days following communication of this decision. This decision shall remain in effect while under appeal unless the CAS directs otherwise.
The player has already been informed of this decision.
The Ethics and Disciplinary Commission was formed by its Chairperson Mr Francois Strydom, and members Mr Khaled Arfa and Mr David Hater.
---
Ding would become the eighth Candidate
A sudden turn of fate gave Ding Liren a second chance to reach the Candidates after being unable to participate in qualifier events due to China's strict travel restriction. Sergey Karjakin, who qualified to the Candidates by reaching the final of the World Cup, received a six-month ban by FIDE's Ethics and Disciplinary Commission, which will prevent him (pending a potential appeal) from participating at the tournament in Madrid.
As per the regulations, the spot left behind should be filled by the highest-rated player in the official ranking list for May 2022. A prerequisite to be eligible is to have played at least 30 rated classical games between June 2021 and the end of April 2022. Again, due to the travel restrictions, it seemed like Ding was not going to meet this criterion.
However, the Chinese Chess Association organized a number of back-to-back tournaments, giving its star player a chance to play the needed 26 classical games in a very short period of time. Ding not only played all those games but also managed to gain 7 rating points, thus rejoining the 2800-club and climbing to the second spot in the world ranking.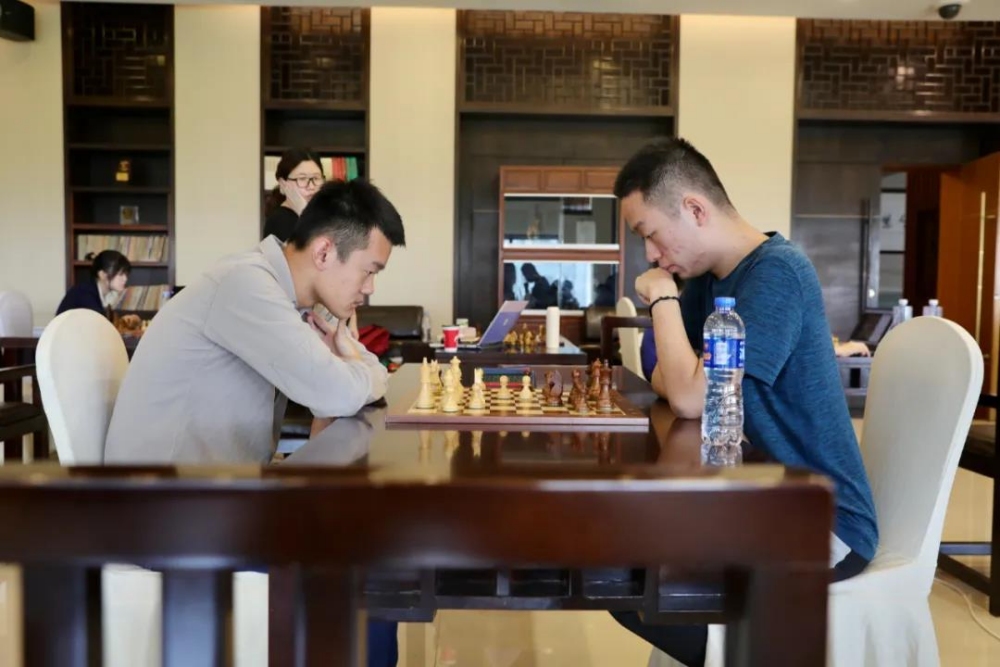 Ding Liren faced Wei Yi in a 6-game match which took place in Hangzhou | Photo: Imedia
Links