Round 1
Players go head-to-head in one four-game match a day for seven days, with the winner the player who accrues the most points — and cash — overall.
Each match consists of four rapid games, with the winner earning $7,500 (3 points). If the match is tied, there is a blitz tiebreak, with 2 blitz games followed, if needed, by a single Armageddon game. The winner earns $5,000 (2 points) and the loser $2,500 (1).
For each rapid game, the players have 15 minutes for all their moves, with a 10-second increment after each move. For blitz games, it's 5 minutes and a 3-second increment, while for the Armageddon game White has 5 minutes to Black's 4, but a draw counts as a win for Black.
---
Live games and commentary
Commentary by Peter Leko and Tania Sachdev
---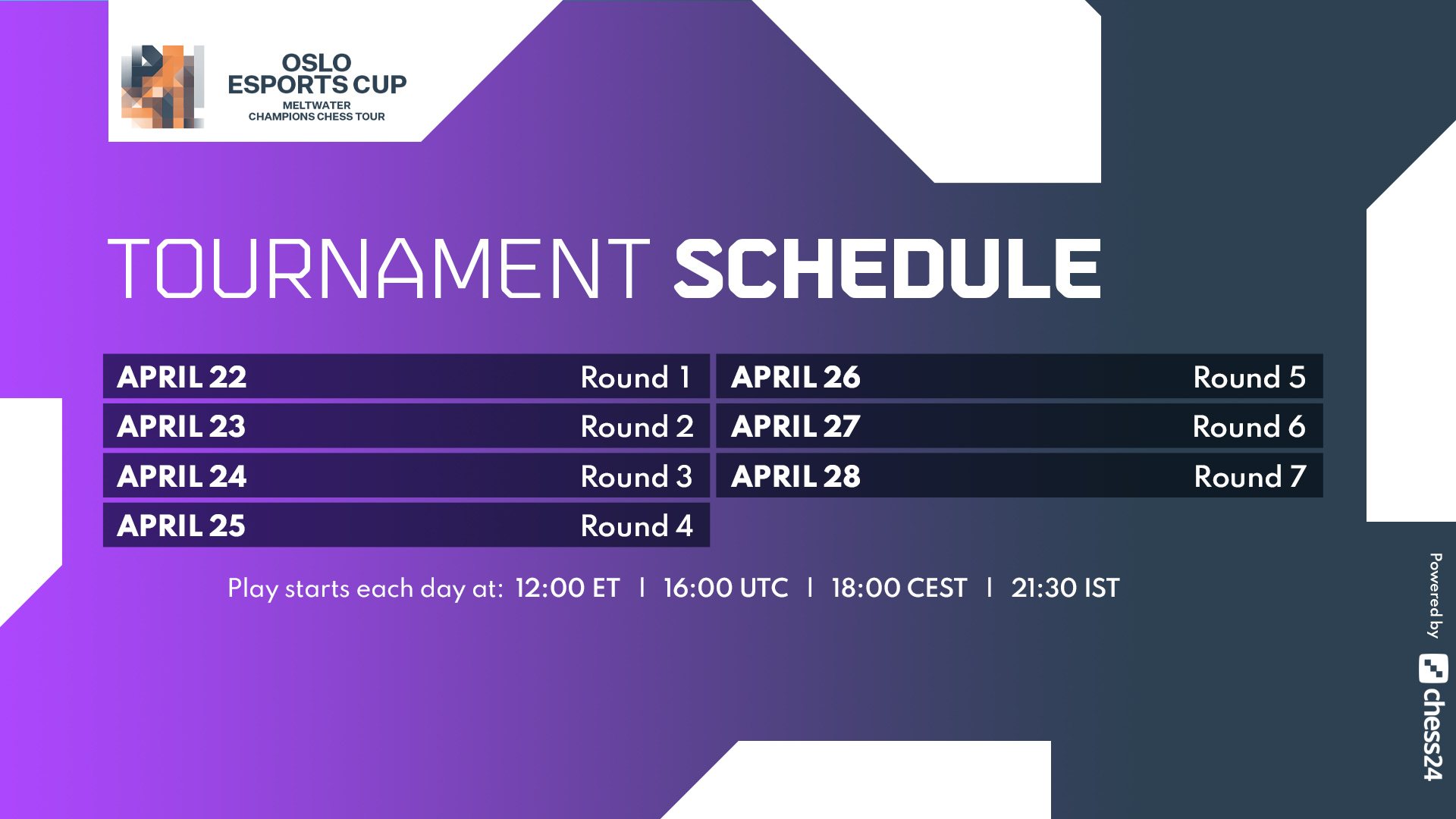 Links