On the secondary market, the most expensive teams for the 2022 NBA playoffs are the Golden State Warriors and Phoenix Suns. The Warriors' home secondary market average list price for the 1st round is $956, while the Suns' average is $676. The Boston Celtics ($646), Brooklyn Nets ($624), and Miami Heat ($616) are the only other teams with average prices north of $600, and round out the top 5. 
Prices for the Celtics and Nets are also each up significantly since game one, with Celtics ticket prices rising 8% and Nets tickets rising 31%.
The reigning NBA Champion Milwaukee Bucks highlights the teams at the bottom of the list. With an average price of $306, Bucks tickets for the 1st round are the third cheapest in the league. Other teams in the bottom five include the New Orleans Pelicans ($330), the Utah Jazz ($321), the Denver Nuggets ($302), and the Minnesota Timberwolves ($282).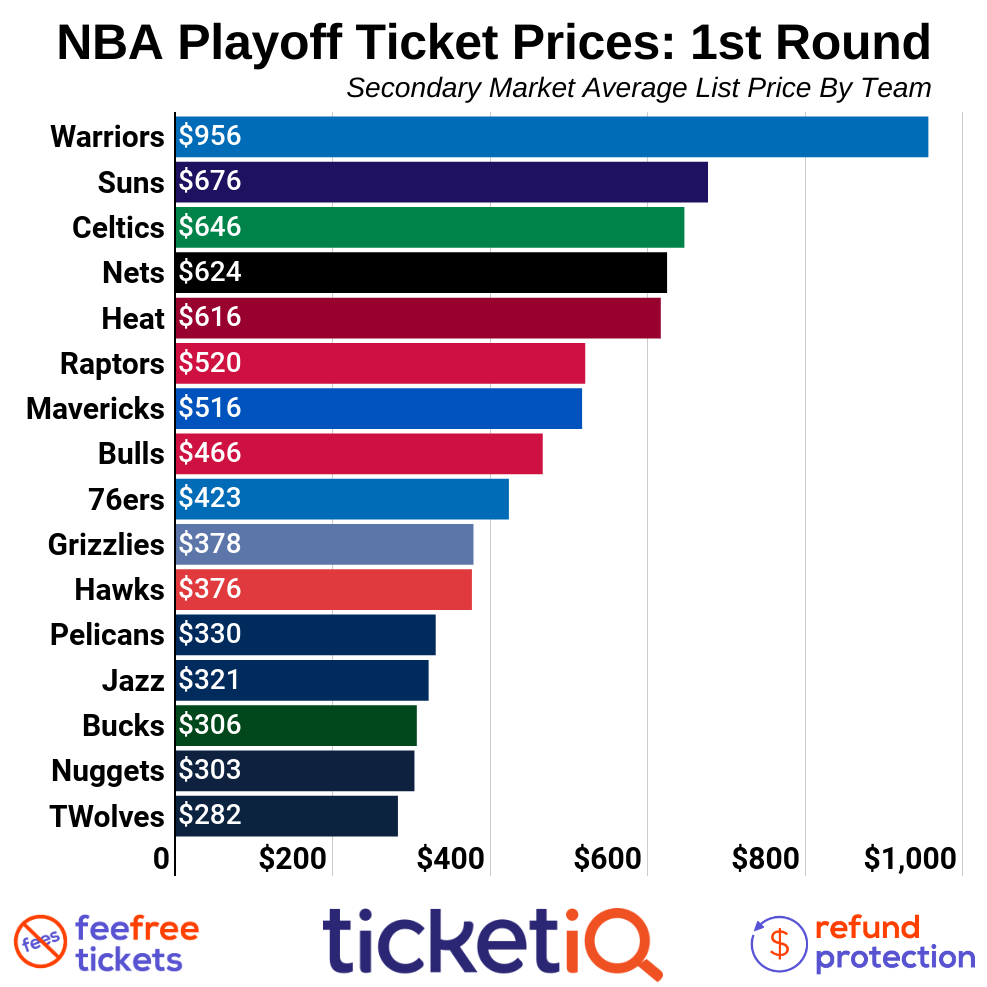 With the Warriors home average driving up the overall series average, the most expensive series is unsurprisingly the Warriors vs Nuggets. That is only one of two opening round series with an average price above $600. 
The other series with an average list price of $600+ is the Celtics and Nets series, which is number two on the list with an average price of $636. Prices for the series are also on the rise, and have gone up 17% since game 1. If that trend continues, prices could surpass $700. 
The Suns vs Pelicans ($527) and Heat vs Hawks ($513) round out the top half of the list.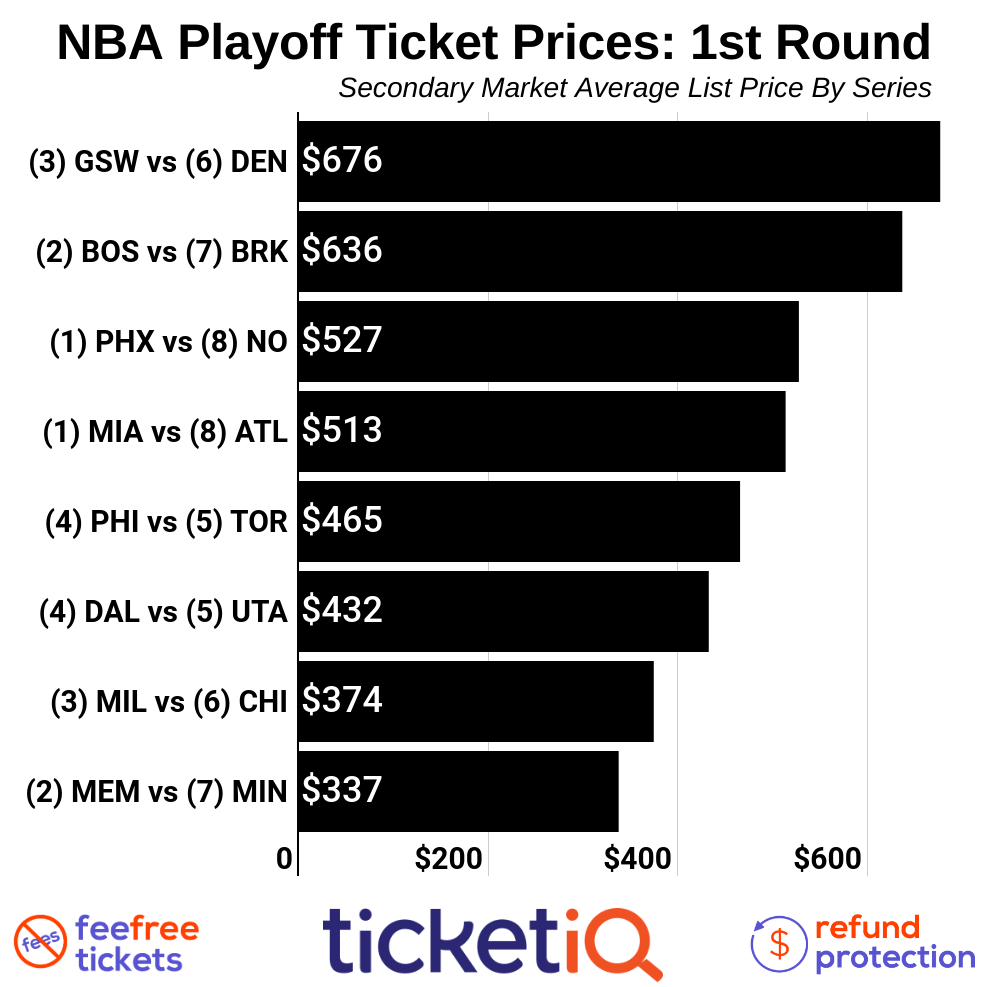 Historically speaking, the Warriors and Suns both have the highest-priced 1st Round tickets for any season that did not have reduced capacity. Last year, the New York Knicks and Brooklyn Nets both had average opening round prices above $1,000. This was due to having reduced capacity for their first two home games. The only other team in a non-reduced capacity year on the top 5 is the 2019 Brooklyn Nets, who had an average price of $674.