A friend of mine works for ChessBase. The other day I phoned him and grandly announced, "I am going to review MegaBase." He works on the project, 24 x7. So I thought I should pull his leg a bit.
Of course he was shocked.
"No, not you!"
"Why not?"
"You criticise everyone and everything."
"I criticise only you, not everyone."
I replied tongue-in-cheek.
"That's bad enough."
"It could be worse"
"Tell me when was the last time you endorsed a ChessBase product whole-heartedly?"
"What is whole-heartedly?" I asked, feigning innocence.
"Without your trademark ifs and buts?"
I racked my memory and admitted,
"Can't remember."
"That's what I said. You wouldn't be you without your nit-picking."
"What can I do? I am a bit of a perfectionist," "But then so are chess players. They know what they want and they are a demanding lot."
So with due respect to the sincerity and hard work that my friend does, let me offer first an introduction to the MegaBase. A detailed review can wait.
Now there are as many as 9210512 games in this database. The first of them, Francisco De Castellvi -Narcisco Vinoles, was played in Valencia, Spain way back in 1475. The last of them, Wesley So-Samuel Sevian, USA Championship play-off rapid game was played in October 2021. So when you see this Megabase on your screen you have more than five centuries of chess before you.
It's impossible to do justice to this kind of work in one review. So here I shall deal with one theme. For starters, there are three series of epic matches,  De La Bourdonnais –McDonnell 1834, Botvinnik-Smyslov (1954-1958) and Karpov-Kasparov (1984-1990).
De la Bourdonnais – Alexander McDonnell Match 1834
The early half of the 19th Century is best represented by the 1834 Match.
De la Bourdonnais and McDonnell reveled in gambits and enriched opening theory in this area. They also pioneered variations in other openings. Lest we forget, it was in this match that the Sicilian Kalashnikov Variation made its dramatic debut:
1.e4 e5 2.Nf3 Nc6 3.d4 cxd4 4.Nxd4 e5!?
The middlegame was their forte. Both loved combinational play and leapt into a whirlpool of complications in game after game. No wonder that the games of this match were deeply studied and appreciated by great masters. They also lavished rich annotations on these encounters. Here I shall mention only a few of them:
Staunton, Löwenthal, Anderssen and Morphy in 19th Century
Lasker, Tartakower, Keres, Bronstein and Kasparov in 20th Century
The MegaBase offers all games (85 of them) and quite a few are annotated. Here is one of them:
De la Bourdonnais – Alexander McDonnell Match 1834 (21)
De la Bourdonnais
A magnificent struggle! No wonder that it drew the admiration of great masters who subjected it to critical scrutiny.
In creative terms Alexander McDonnell shone in the match as much as his rival did.
Here is a wonderful example:
De la Bourdonnais – Alexander McDonnell Match 1834 (30)
A game of changing fortunes in which the loser deserves as much credit as the winner.
The legacy of this match was carried forward and enriched by four great players, Anderssen, Morphy, Chigorin and Steinitz. Indeed, the second half of the 19th Century belongs to this quartet. All their games (many annotated) are found in this MegaBase. More about them later.
Botvinnik-Smyslov (1954, 1957 and 1958)
To return to the epic series, the second of them is Botvinnik-Smyslov.
Between them they played three matches, 1954, 1957 and 1958. The first was a draw and Botvinnik retained the title. The second was decisive and Smyslov won. The third reversed it all and Botvinnik won regaining the title.
You would find each of these games in MegaBase. Quite a few of them are annotated and one of them is by none other than Garry Kasparov. His commentary is both in English and German. Before we follow his annotations we need to know what happened in the match and how the players saw this game.
Botvinnik-Smyslov, World Championship Match 1954 (Game 14)
Botvinnik was all praise for his opponent's play in this game. But he was also a suspicious man. How had Smyslov responded so quickly to his opening moves? Someone must have leaked his preparation. Who? His suspicion fell on Ilya Kan, his second.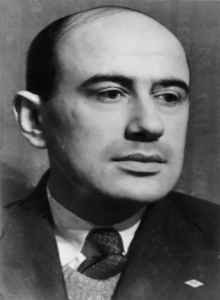 Ilia Kan | Photo: Wikimedia
Kan was of course hurt and offended by this unjust imputation. For reasons of space I shall not write here on the 1957 Match that Botvinnik lost and Smyslov won Readers would find all the games in MegaBase. Here we have room for a short silent film that captures Smyslov's  hour of triumph:
Source: British Pathė
Botvinnik played better in the Return Match to regain the title. Here is a game from that eventful encounter:
Botvinnik-Smyslov, World Championship Match 1958 (Game 12)
A difficult battle in which the outcome remains unclear right till the end.
I have spent ages analysing this game and it has defied minds of both the great players and even engines. Here are some of my findings.
Both Botvinnik and Smyslov were masters of the endgame. However, they were also human. Besides, they were playing under extraordinary tension. This was a world championship match with very high stakes. Inevitably, there were imperceptible errors of omission and commission. Decades later, with more knowledge and experience of endgame theory & practice we are able to see it all better. Importantly, we have engines to assist us in re-examining these historical games. Here is one under the microscope:
https://en.chessbase.com/post/riddle-solved-smyslov-could-have-drawn
Botvinnik's crowning event in 1958 was a solemn affair. However, his admirers cheered his achievement:
Source: British Pathė
Kasparov-Karpov (1984, 1985, 1986, 1987 and 1990)
The third of them, Kasparov-Karpov series has been annotated by Garry Kasparov himself in EveryMan Chess books. He has also offered a personal commentary in ChessBase DVDs. Between them Kasparov and Karpov played 5 matches. The first match that started in 1984 was aborted. Now that's a controversial story. Kasparov won the second in dramatic circumstances. After 23 games he led by one point. So it was imperative for Karpov to win this last game. Here is what happened:
Karpov-Kasparov, World Chess Championship Match 1985 (24)
A tense battle that changed the course of chess history.
Here is a glimpse of the feverish excitement that the match generated among the public:
Karpov and Kasparov played three more matches, 1986, 1987 and 1990. Unfortunately, Karpov did not succeed in wresting the title from Kasparov. He came close to it in the 1987 Match. After 22 games the score was level and only two games remained. This time Karpov's patient, manoeuvering play was rewarded. Here is the game:
Karpov-Kasparov, World Chess Championship 1987 (23)
A stunning defeat that saw Kasparov on the edge of precipice. The Spanish Television captured the climax:
Now everything hung on the last game. Sadly, Karpov lost his way in a position that required nuanced play. Kasparov won the game and retained his title. The next and the last match was fought in 1990. Again Karpov was close to the goal, but could not strike the decisive blow. The final score was 12½ -11½.
In terms of form both Kasparov and Karpov were at their peak during the years 1985-1990. They were never to play the way they did thereafter in any match against other opponents. So these games deserve a serious study.
The MegaBase is an ongoing project. Games in recent years are annotated in detail thanks to their main source, ChessBase Magazine. Not so with games from the past. A number of them are unannotated. Others have annotations of varying length and quality. This should not deter a chess player. Seeing the games in the MegaBase is the first step. Thereafter one has to supplement one's understanding with some good reading and importantly, practice over the board.
Notes
1) The 1834 Match
a)George Walker offered vivid portraits of both the players in Chess & Chess Players
It offers pen portraits of Deschapelles, De la Bourdonnais and Alexander McDonnell. It also gives a fascinating eyewitness account of the match: https://rb.gy/euctb3
(see pp.38-60, pp.148-184 and pp.364-384 of the same book)
b)The following ChessBase article offers an introduction to the players and the match with a celebrated game:
https://en.chessbase.com/post/50-games-mcdonnell-labourdonnais
c) There is only one authoritative account of the 1834 Match. Here is a two-part review:
https://thechessworld.com/articles/reviews/de-la-bourdonnais-versus-mcdonnell-1834-review-part-i/
https://thechessworld.com/articles/reviews/de-la-bourdonnais-versus-mcdonnell-1834-review-part-ii/
2) Botvinnik versus Smyslov
Harry Golombek was an arbiter for the world championship matches, 1954, 1957 and 1958. He wrote books on the first two matches based on his reports in British Chess Magazine. He did not write a book on the last of these matches. But I believe, his reports in BCM 1958 should offer an eyewitness account of this last match as well.
There is of course Botvinnik-Smyslov:Three Matches 1954, 1957 and 1958 (New in Chess.2009) by Mikhail Botvinnik. It's a little one-sided as the annotations in the main are by Botvinnik and none by Smyslov.  The latter did annotate ten of his world championship duels with Botvinnik and they may be found in Smyslov's Best Games, Vol.1 and Vol.2
(Moravian Chess.2003)
3) Kasparov versus Karpov
Karpov did not write a book on these matches. However, he offers a wealth of insight in the Batsford opening books published way back in late 1980s. He also annotated 14 games from the world championship matches with Kasparov in his book, My Best Games Edition Olms. 2007.
Kasparov wrote a series of books under the subtitle, Kasparov versus Karpov on every single game they played. They have been published by EveryMan Chess.
There are also several other books, Moscow Marathon by Speelman and Tisdall (Unwin. 1985) and The World Chess Championship 1985 by Averbakh and Taimanov (Raduga Publishers. 1985)
The latest book is The Longest Game by Jan Timman New in Chess. 2021. This offers a comprehensive view of all Kasparov-Karpov Matches with a detailed narrative and deeply annotated games.
ChessBase has produced Master Class DVDs on Botvinnik, Smyslov and Karpov. Kasparov himself has authored a ChessBase DVD, How I became World Champion. This covers the period, 1973-1985.
Links