HEADS of state and the international community have extended their condolences to President Duterte and to the Filipino people for the tremendous havoc brought by Typhoon Odette (international name: Rai) last week.
Pope Francis of Vatican City, Prime Minister Justin Trudeau of Canada, President Xi Jinping of China, Russian President Vladimir Putin, Saudi King Salman bin Abdulaziz Al Saud, Saudi Crown Prince Mohammed bin Salman, Omani Sultan Haitham Bin Tarik, Kuwait Amir Sheikh Nawaf Al-Ahmad Al-Jaber Al-Sabah, Japanese Prime Minister Fumio Kishida and South Korean President Moon Jae-in were among the heads of state who showed their public sentiment toward the 2 million Filipino people who became homeless, powerless and were left with no communication, food and water.
"I express my closeness to the population of the Philippines, struck by a strong typhoon that has caused many deaths and destroyed so many homes. May the "Santo Niño" bring consolation and hope to the families of those most affected. #PrayTogether," Pope Francis tweeted.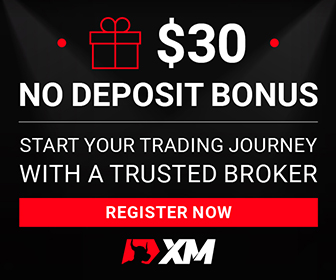 "My heart goes out to the people of the Philippines, whose lives have been forever changed by last week's super typhoon. Canadians are sending our deepest condolences to those who lost loved ones—and we'll keep everyone affected in our thoughts during this challenging time," Trudeau tweeted.
In a statement, the Chinese Embassy in Manila said President Xi Jinping "was shocked to learn" about the extent of the devastation on lives and properties.
"Xi, on behalf o the Chinese government and people as well as in his own name, expressed deep condolences to the victims of the disaster and extended sincere sympathies to the bereaved families and the injured."
Foreign ministries of the Association of Southeast Asian Nations (Asean)—Singapore, Thailand, Indonesia, Malaysia, Brunei, Laos, Cambodia and Myanmar—as well as of the United States, Japan, France, Australia, Germany, South Korea, Ireland, the United Arab Emirates, Hungary, Turkey and the European Union have also sent out collective and individual statements of solidarity.
Aside from statements of solidarity, foreign leaders and international organizations have also started pouring in help or pledges to those afflicted.
"In an immediate response to typhoon Rai which caused wide-spread destruction and deplorable loss of lives in the Philippines, the EU stands by the Filipino people in these difficult times and has started to provide emergency relief actions to those affected in close cooperation with our humanitarian partners," European Commissioner for Crisis Management Janez Lenarčič said in a statement.
In a tweet, the Philippine Department of Foreign Affairs said, "The Philippines is grateful for offers of humanitarian assistance from friends, following the devastation caused by Typhoon Odette in the country."
Foreign Secretary Teodoro Locsin Jr., who met with South Korean Ambassador Kim Inchul, reacted to the offer of the international community to the Philippines: "What makes the job worth doing is receiving such displays of generosity from true friends abroad. I said, I'll let my people know because when there is nothing left, this is hope that will sustain them through a cruel Christmas before the humanitarian aid gets to them."
Apple CEO Tim Cook has committed to help both the Philippines and Malaysia—which was also battered by Typhoon Rai. "Typhoon Rai has caused so much devastation in the Philippines and Malaysia—so many families have lost so much. Apple will be contributing to relief, recovery, and longer-term rebuilding efforts. #OdettePH," the American billionaire tweeted.