Game of the Week #495
My good friend and Fritztrainer colleague Nico Zwirs managed to score his first GM norm in the XXX Torneo Int. Magistral de Elgoibar. While playing a tournament in Barcelona, he got invited to play in the Grandmaster group GM group of the Magistral de Elgoibar. Everything started smoothly with 5.5 out of 6, but then he lost in the seventh round after a long defence. Then in round eight, when he needed it most, Nico played his most inspired game of the tournament, which qualifies as our Game of the Week.
Warm-up question: What would you play here with White?
---

Practical Chess Strategy: The Bishop
When it comes to strategy, one of the key things that chess professionals understand much better than amateur players is the role of the bishop which is the key theme on this video course.
---
This week's show
---

In this opening Black opts for active piece play and is not afraid to fight for the initiative from an early stage. One of the many good features of this opening is that Black is often the side which controls the pace of the game.
---
Watch previous shows
---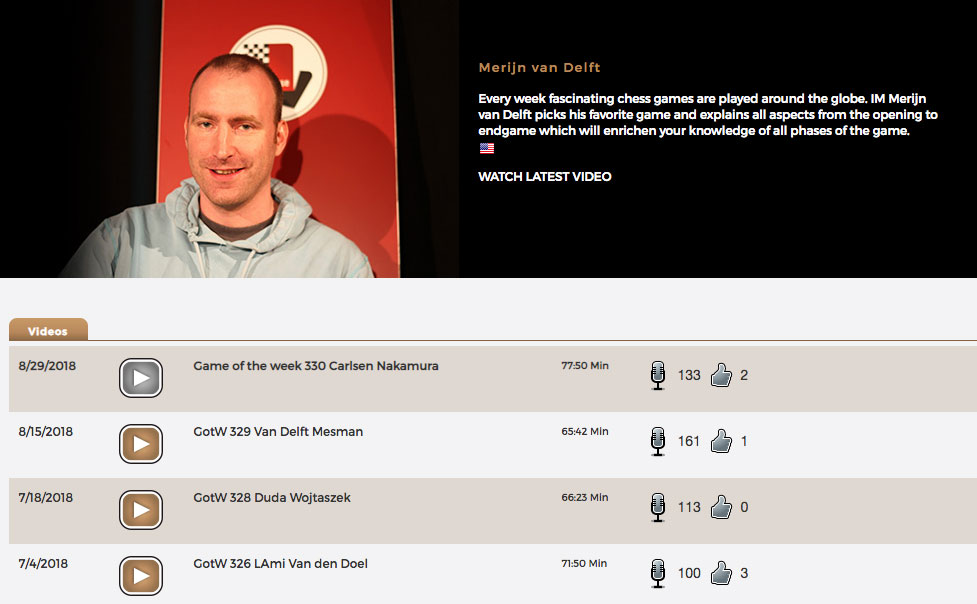 Many more Game of the Week shows are available in ChessBase Videos
Links