JANINA Coscolluela Fernandez and her husband John Paul ("JP") headed to Siargao for what they thought would be the best of times of their young married life. They arrived on Sunday, December 12 on the island, popular among locals and international surfers, and were supposed to stay until December 25.
"We planned on our first week, we would be working—like a number of our friends and others who also went there to 'work from home'—then start our real vacation on the 17th. So except for a few walks around, we never really got to enjoy the beach," she said.
The couple, along with other tourists in Siargao, were totally unprepared for the coming of Typhoon Odette. "Although we were advised two days before that a typhoon was coming, we were just preparing for a flood. The resort owner even allocated rooms for us on the second floor, just in case the water rises; gave us gas to light our lamps because for sure, power would be cut, and a water pail in case we needed to get water to wash ourselves," she added.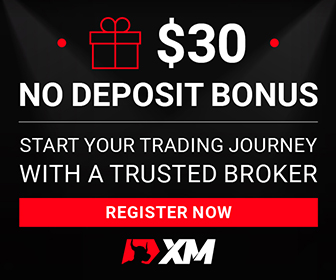 By December 15, guests at the hotel beside them evacuated, "but we still felt we would be safe in ours [Sea Green Boutique Hotel], until the resort owner told us around 10 p.m., she had to go home to her brother's house already because she had a child. I understood naman her situation, but it was also disconcerting that she was leaving us." (According to the Department of Tourism, the resort isn't accredited with the agency.)
'We lost everything!'
The Fernandezes managed to get themselves evacuated by the Philippine National Police at 1 a.m. the next day, and ended up at the local fire station. But feeling they were still not safe enough and they would not be able to rest because there were no beddings, they made their way back to the hotel. By then, there was no more power, and at 10 a.m. the waters started rising. "This was a beachfront hotel, and it was raining in torrents," so they evacuated to the second floor along with other guests.
"We kept praying and crying all this time as the wind was whipping up and water was leaking into our room. We were worried because we were occupying a corner room and there were two sets of glass windows that we thought could shatter at any moment," she narrated. "We were thinking, at any moment, the entire room would be blown away, that was how bad the winds were. Parang inikot ni Odette yung island, so the wind was all around."
They decided to leave the room, and ended up in the communal kitchen, which seemed safer and there was only one set of windows they had to worry about. By the afternoon, a foreigner who had been living for six months in one of the rooms on the second floor with his wife and baby, came down and asked for JP's help. "Their entire room was gone, and his Filipino wife came in, carrying their baby, and crying that 'We lost lost everything," said Janina, feeling so heartbroken for what happened to the family.
On the road to Dapa
The next day, the Fernandezes left the resort at 8 a.m. with PLDT-Smart contractors from Davao who were trying to make their way back to Surigao on a Ro-Ro. "We were so lucky to have met them. We were supposed to share with them expenses so we could get their L-300 on the Ro-Ro. It was a long trip," said Janina. What would normally take two hours by motorbike from General Luna, took them the entire day as the road to the port in Dapa was littered with felled trees. "Even my husband had to help the PLDT crew to clear the road," said Janina, adding with levity, "that's how I got my tan, on the road to Dapa, because it was so hot, we thought we would get heatstroked!"
Arriving at the port by 4 p.m., the Fernandezes were among some 50 individuals at the port at Dapa, waiting for any boat to take them to the mainland. "We thought we would be able to take the Ro-Ro to Surigao City, but we realized the Ro-Ro and two other boats were destroyed, that's why they were docked there," said Janina.
With meager resources ("We only had P3,000 with us!) and living on biscuits, the couple waited it out, and managed to catch some sleep. By mid-morning on December 18, the couple found out a Coast Guard ship had docked to check on the  situation in Siargao. "We quickly made our way to them and begged that they take us with them. At first, the didn't want to take us aboard because it was already full of people. But I'm asthmatic so we had to tell them I needed my medicines; that was the only time they let us in the boat," narrated Janina.
That was around 11:30 a.m., she said, and as soon as they boarded, the ship left. "We were so grateful. If we had been late by a few minutes, we would not have made it onboard," she added.
Making their way to Butuan
Janina noted that the Coast Guard was having communication problems as well and only managed to exchange information with another Coast Guard ship that was heading to Butuan. "They met in the middle of the sea, just to update each other what was happening." On hindsight, Janina says this meeting was another blessing for them, as the officers told the passengers, if they wanted to go to Butuan instead, they could transfer to the other ship. "The officer explained  we would not find anything in Surigao, where they were headed, as it was worse off than Siargao. So we all scrambled to go to the other ship."
At the Butuan-bound ship, the couple was grateful as they got their first real meal, bangus and rice, cooked by the Coast Guard crew. A few hours later, "someone shouted that they managed to get a cellphone signal, so I called my Dad [hotelier Jimmy Coscolluela], told him what happened, and booked a flight to Manila the next day."
While there was a cellphone signal in Butuan, it had no power and water, so locals were all checked into hotels. "Good thing an aunt was able to book us an apartment." After a hot dinner and a bath, they finally were able to rest. They arrived in Manila Sunday morning, "and we just slept the whole day," said Janina.
Looking back, she said it was a trying time for the couple, who had just been married in November and were so looking forward to their long-delayed honeymoon and vacation. "It was a series of blessings that got us through the ordeal, and we made it out of Siargao alive and safe. But there were still many people at the port when we left, hoping for a chance to make it to the mainland. [I heard the numbers grew the day after we left.] I hope by this time, they've made it out, or have been rescued."