An administration that allows greater people's participation is key to keeping democracy alive, according to governance experts.
"The key, therefore, to recovering democracy beyond 2022 is to provide ways by which the people can feel they are a part of government apart from merely voting for representatives," Commission on Audit (COA) Chairman Michael Aguinaldo said in a virtual forum organized by think tank Stratbase ADR Institute.
Aguinaldo said there are various avenues where citizens can be made to feel that they are a part of government, as the 1987 Constitution recognizes the right of the people and their organizations to effective and reasonable participation at all levels of social, political and economic decision making.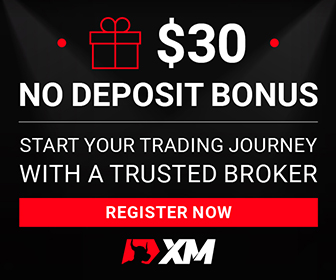 There are also laws that facilitate the establishment of adequate consultation mechanisms and encourage volunteerism, he said.
Aguinaldo cited as an example COA's Citizen Participatory Audit program, which was established a decade ago where ordinary citizens and non-governmental organizations work with and assist auditors in the conduct of performance audits of government projects.
COA launched the Project Reporting of Infrastructure Scheduling Monitor, or PRISM, an application on the web that will also be soon available on mobile phone, which monitors, evaluates and reports different government infrastructure projects through different platforms.
Aguinaldo said the thought process behind PRISM is the promotion of accountability and transparency through collection of audit infrastructure data for analytical reports and visualization.  He said that through PRISM, citizens are capacitated to make a difference and to a certain extent take ownership over government projects that are being built in their area.
Prof. Victor Andres "Dindo" Manhit, president of Stratbase ADR Institute, agreed that it is important for people to hold their political leaders accountable.
"In the coming elections and beyond, Filipinos must continue to hold their leaders accountable. And this is not simply the view of the Stratbase ADR Institute, but it's actually triggered by national surveys that we run across the country and across demographics," Manhit said.
He said graft and corruption remain a key issue even before the issue of Pharmally.  "Even in the Pulse Asia survey it went down a little to number four but still after economic issue, the issue of graft and corruption seems to be very important to the Filipino people," he said.
He said that based on the survey run by Stratbase in October, the people would like to look at candidates who will address their concern, given the sufferings amid the pandemic. "They want honest and trustworthy and even not corrupt leaders," he said.
"Governments and administrations did not practice the governance. That is why I have always argued that we need to counter threats to democracy. We must learn from the damaging lessons of this time and seize the opportunity to revitalize our nation from the deep scars of the pandemic and governance crisis," said Manhit.
He said one of the key challenges of the 2022 elections is pandemic disinformation. "We've seen it since 2016—wrong information that paralyzes people's critical ability to choose leaders. We need to collectively expose and denounce trolls and disinformation machineries," he said.