SOME 33,000 airline passengers have been affected by the closure of several airports in the country due in the aftermath of typhoon Odette. Bulk of these passengers include stranded domestic tourists, sources indicated.
This developed as reports by regional offices of the Department of Tourism (DOT) in typhoon-affected areas remained spotty due to communication issues. Tourism Secretary Bernadette Romulo Puyat told the BusinessMirror, "Our regional offices are currently assessing the hotels and resorts in their areas while assisting stranded tourists. Due to the difficulty in communications in their locations, our regional directors have yet to give us a complete picture of the damage suffered by our industry players from typhoon Odette. We hope to have more updates in the next days."
Cebu Pacific Air said it cancelled flights to and from Cebu, Siargao and Ozamiz since December 17, and more on December 18 and 19, following the structural damage suffered at the Mactan Cebu International Airport (MCIA), Siargao Airport, and Surigao Airport. Total affected CEB passengers reached 23,102 as of December 18, according to aviation sources.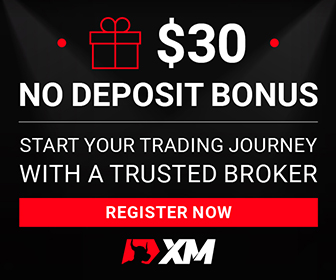 For her part, Philippine Airlines spokesperson Cielo Villaluna said, "There were no flights  today (December 18) to and from Cebu/Puerto Princesa/Siargao/Tagilaran. We cancelled more than 100 flights from December 16 to 18….Close to 10,000 passengers were affected in the domestic sector."
A shortage in quarantine hotels in Cebu was also reported due to delays in the release of RT-PCR test results owing to power issues, as well as cancellation of flights.
'Looks like Marawi'
Hotel, Resort and Restaurant Association of Cebu president Alfred Reyes, meanwhile, confirmed a photo circulating on social media of the complete washout and damage to Ibiza Beach Club in Mactan. "Ibiza is true," he said of the photos showing the club before and after typhoon Odette lashed its way through Cebu.
Owned and operated by flamboyant Cebuano businessman Manny Osmeña, the beach club is built on top of a marina connected to Movenpick Hotel Mactan, which continues to be closed due to Covid-19.  Other photos showed the hotel itself standing although it also suffered structural damage.
Margie Munsayac, vice president for sales and marketing at Bluewater Resorts, which have properties in Mactan and Bohol, confirmed the worst: "Yes, Cebu looks like Marawi now. Clearing operations of roads are challenged; there is no power and water. Fuel for generators are a challenge as well. Hotels and resorts cannot fully serve demand since most have been greatly affected. We are praying power will be restored soonest."
Munsayac, who is also chair of the Hotel Sales and Marketing Association Inc., added, "All hotels and resorts are working 'round the clock to clear debris and trying to put some normalcy in their operations."
She said while most properties in Cebu have more quarantine guests, "[It]  has a lot of domestic tourists for the last two weeks of December. Our biggest worry is if they will rebook their vacation transfer to another destination."
'Boracay tourists safe'
An advisory from MCIA general manager Julius G. Neri to airlines dated December 18 said of the delayed release of RT-PCR test results, "Domestic flight cancellations also prevented passengers from leaving their hotel quarantine facilities. Above resulted in non-availability of quarantine rooms in Cebu."
This moved MCIA to suspend international flights in and out of Cebu until  5:59 am of December 21. "Only 600 international arriving passengers pert day will be allowed from December 21-25, 2021. Starting December 26, 2021, international arrival quota will be increased to 850 passengers per day."
According to an initial report from the DOT, an estimated 3,000 tourists were on Boracay Island as of December 17, but the Caticlan Airport has already reopened for passage in and out of the area.
The report added, the Department of Health "currently cannot process the swab test of OFWs/ROFs [overseas Filipino workers/returning overseas Filipinos] since there is no electricity and the generator is out of order. Swabbing of passengers might resume tomorrow (Dec. 18, 2021). The estimated number of OFWs/ROFs affected is 1,500-2000."
The report added "Shang-ri La Mactan and Crimson Resort and Spa Mactan are currently closed for clearing operations."
The report said the agency was still waiting for reports from the local government units in Bohol — there was no power and cellphone signals.
In Siargao, "A number of tourists [are] stranded in the island. No power and communication."