The Philippine government adopted the automated permit issuance system for the trading of flora and fauna to enhance global trade transparency and to prevent the illegal trade and sustainably develop the country's biodiversity, said Growth Features.com in a news release.
The Department of Environment and Natural Resources (DENR) has started issuing permits for the trading of flora and fauna electronically in compliance with the Convention on International Trade in Endangered Species of Wild Fauna and Flora (Cites).
The electronic platform will be through the eCitesPH.com.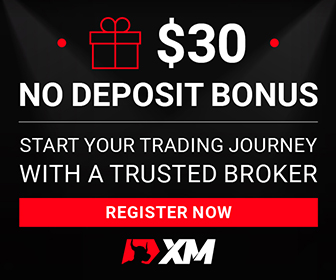 The information can be accessible anywhere, thereby facilitating trade. The electronic permitting system will be integrated into the country's national single window system.
Through the process, international trade of threatened animals and plants will easily be monitored and controlled.
"The system will improve the control of international trade in endangered species. Automation of Cites processes will help enforce regulations, increase transparency and facilitate processing and electronic data exchange with customs and other agencies," said Biodiversity Management Bureau (BMB) Assistant Director Amelita Ortiz.
"Electronic information exchange will reduce opportunities for corruption and the use of fraudulent documents in the trading of endangered species," Ortiz added.
The DENR has been tapping information technology to enhance its capability building to produce experts in wildlife trade.
Environment Secretary Roy A. Cimatu said the addition of two online learning platforms "enables the DENR to uphold its mandate of educating the people about the country's wildlife resources despite the prevailing Covid-19 pandemic."
The BMB has introduced the eTraining Course on Basic Wildlife Law Enforcement (BWLE) and the Wildlife Philippines Podcast.
This project is under the DENR-Asian Development Bank/Global Environment Facility Project on Combating Environmental Organized Crime in the Philippines. 
The project also involves aid from the United States Department of the Interior International Technical Assistance Program-Philippine Biodiversity Conservation Project 3.
Modules under this e-learning project include Wildlife Law Enforcement in the Philippines; Species Commonly involved in Wildlife Crimes; Substantive Laws on Wildlife Resources Protection; Other Crimes against Wildlife; Roles and Responsibilities of Government Agencies in Wildlife Law Enforcement; and Procedural Laws on Wildlife Resources Protection.
Each year, the BMB issues more than 1,500 permits on a tedious manual basis.
But the new automated permit issuance system eases the burden of manual work. This is aligned with Republic Act 11032 of 2018, or Ease of Doing Business and Efficient Government Service Delivery.
More than 38,700 species, including 5,900 species of animals and 32,800 species of plants, are protected under the Cites, an international treaty signed by Philippines. It was entered into force in 1975. 
Each species is under any of three appendices depending on the degree of protection they need.
Image courtesy of File