Over a million Filipinos must graduate from extreme poverty in order for the Philippines to meet the Sustainable Development Goals (SDGs) by 2030, according to the National Economic and Development Authority (Neda).
On Friday, the Philippine Statistics Authority (PSA) disclosed that the country's poverty rate increased to 23.7 percent from 21.1 percent in 2018. This translated to 26.1 million poor Filipinos, a 3.9 million higher than the 22.2 million in the same period in 2018.
In terms of subsistence poverty or food poor Filipinos, the rate increased to 9.9 percent in the first semester of 2021 from 8.5 percent in 2018. This translates to 10.9 million food poor Filipinos in the first semester of 2021, an increase of 1.9 million from the 9.03 million recorded in 2018.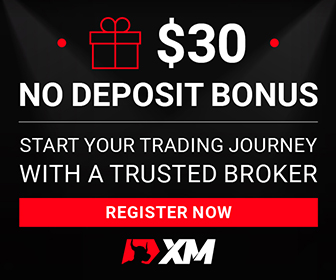 "On SDG 1 [the target] is to reduce extreme poverty. The global indicator is to reduce the percentage of those with per capita incomes less than $1.25, that's in PPP [purchasing power parity] terms," Neda Undersecretary for Policy and Planning Rosemarie G. Edillon said at a briefing on Friday.
"In terms of its translation in pesos, halos kapareho ito ng ating subsistence threshold and so us at Neda, we have taken this to mean na yung subsistence poor natin dapat ma-reduce natin to zero by 2030. Right now, nasa 10.9 million ang subsistence poor, tumaas ng konti from 2018 and so in order to reduce this to zero in 2030, then we should be able to graduate out of subsistence poverty at least 1.1 million a year," she explained.
National Statistician Dennis S. Mapa said the income threshold for 2021 used to classify Filipinos as poor is P12,082, which is 14.7 percent higher than the P10,532 threshold used in 2018. This monthly threshold is for a family of five.
The highest income threshold was recorded in the National Capital Region (NCR) at P13,854 for a family of five per month while the lowest was in Mimaropa at P10,878 per month.
For subsistence poverty, the monthly food threshold of P8,393 was used to determine if families were food poor in the first semester of 2021. This was 13.8 percent higher than the P7,374 food threshold used in 2018.
The highest food threshold was also recorded in Metro Manila at P9,674 per month for a family of five while the lowest was also recorded in Mimaropa at P7,587 monthly.
Mapa noted that the increase in these thresholds were among the factors in the increase in poverty. This was unlike previous years when thresholds would increase due to inflation but would be offset by an increase in income.
"Ngayon, nitong 2021, hindi ganon kataas ang increase sa income. Sabi ko kanina nga, tumaas ang ating poverty threshold ng 14.7 percent between 2018 and 2021 for the first six months pero yung income natin tumaas lang ng 4.5 percent," Mapa explained.
The slow increase in income may be attributed to the mobility restrictions imposed by the government to prevent the spread of Covid-19 to more Filipinos.
Socioeconomic Planning Secretary Karl Kendrick T. Chua said the poverty rate increased due to the quarantines. He noted that regions with stricter quarantines saw higher poverty incidence.
Chua said poverty incidence in Regions 3, 4-A, and 7 increased by over four percentage points. The poverty incidence in NCR also increased by around 1.2 percentage points.
Meanwhile, Chua said five regions with lesser quarantine restrictions recorded lower poverty. These are the Bangsamoro Autonomous Region in Muslim Mindanao (BARMM), Regions 8, 9, 11, and the Cordillera Administrative Region.
Chua also said BARMM saw the largest poverty reduction of 17.4 percentage points, which reflected "the progress made on the peace process."
"With stronger growth in the second half of 2021 as we further relax restrictions and increase the vaccination rate, we can expect poverty incidence to decrease," Chua said.
Recommendations
Chua said in order to address the increase in the country's poverty incidence, the Duterte administration must be able to restore jobs and bring more people out of poverty.
The government hopes to do this through the Economic Development Cluster's 10-point policy agenda to further accelerate and sustain recovery.
The 10-point policy agenda covers the following areas: 1) metrics; 2) vaccination; 3) health-care capacity; 4) economy and mobility; 5) schooling; 6) domestic travel; 7) international travel; 8) digital transformation; 9) enacting a pandemic flexibility bill; and 10) medium-term preparation for a pandemic resilience.
"Covid-19 has tested our resolve to achieve the Ambisyon Natin 2040, but we will not waver in our goal to provide a better life for all Filipinos. We remain committed to building a stronger and more inclusive economy, where everyone, especially the poor, is provided equal opportunities to succeed," Chua said.
"We end this year on track to an early recovery. Our growth prospects are encouraging. As we collectively strive towards our 2040 vision, the poor will be at the center of our recovery and development strategy. No one will be left behind," he stressed.
Part of these efforts is the implementation of the PhilSys or the National ID program to provide every Filipino with a unique and digitalized proof of identity.
As of December 10 of this year, Chua said, 50 million Filipinos registered in Steps 1 and 2 of the National ID program.
The Land Bank of the Philippines also opened more than 6.7 million bank accounts among low-income registrants. This will help, Chua said, in moving closer to achieving a 100 percent financial inclusion at the family level.
Chua said a fully digital ID system would allow the government to more efficiently target beneficiaries for social protection programs and directly deposit cash assistance to their bank accounts.
This will also transform how the government delivers social and financial assistance and help lift more Filipinos out of poverty.