The recent dropping of the RT-PCR or antigen requirements in many domestic destinations was the best news quarantine-weary Pinoys ever heard, perhaps next to a visa-free entry to a bucket list country.
A perennial top domestic and international destination, Bohol is a top-of-mind go-to place now that travel is less restrictive and staycation packages are being sold at rock-bottom rates. Add to this the fact that it isn't densely-populated and the attractions are outdoors.
Among the first places to be piloted by the Department of Tourism with the travel bubble concept, the province has been beckoning visitors as early as last year with its Ultimate Bohol Experience (UBE) along with its own travel app and card for contact tracing purposes.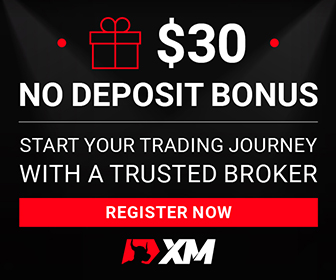 With a spanking international airport right in the heart of the tourist island of Panglao, beach bums bask in the sun, sea, and sand a matter of minutes after touchdown.
Taking pride in its mesmerizing dive sites, enduring cultural heritage, diverse dishes, lush tropical biodiversity, its powdery white beaches are arguably the major tourist magnets, particularly by those coming from the Metro's urban jungle.
If there is one reason why Bohol is acclaimed as among the world's top scuba diving havens, Balicasag Island is definitely it. The 25-hectare island barangay is host to Balicasag Island Dive Resort, a property of the Tourism Infrastructure and Enterprise Zone Authority (Tieza) which has clusters of bungalow cabanas that evoke the nostalgic yesteryears.
The 1.5-hectare government-run resort also has a quaint restaurant which serves homestyle favorite dishes where you can watch the world go by slowly.
A showcase for marine conservation, it has an array of spectacular dive spots and a sanctuary just off its sleepy shores. Among these sites are Resort Wall, Black Coral Forest, Cathedral Wall, The Cavern, and Turtle Point, teeming with sea turtles, mackerels, cushion stars, a profusion of feather stars, and reef fishes. A sought-after site is the school of jacks which swirl endlessly at some 100 feet below, a favorite among photographers.
And if you don't dive, the tranquil view from dusk till dawn, which can make you feel like a stranger in paradise. Waking up at the doorstep of this underwater paradise and being in a safe, physically-distanced hideaway more than compensate for the resort's lack of modern frills.
An iconic landmark in mainland Panglao is Bohol Beach Club (BBC), a pioneer establishment and a favorite among corporate guests, families and small groups who love its eclectic allure for business and leisure.
With a long private beachfront, guests can cavort in its powdery sands away from the madding crowd.
Its open-air restaurant, Agotata, still breathes the fire of the olden days when it was among the prestigious places to be seen. Named after the golden cowrie which abounds in the Visayan seas, it serves local favorites to international fare, and is slowly bringing back its buffet breakfast to its pre-pandemic spread.
If it's any indication of the renewed confidence to travel, the resort has been abuzz with private and government functions, weddings, and family vacationers.
To keep guests occupied, BBC offers a full range of aqua sports, which includes scuba diving and dive certification courses. Just about a hundred meters away from the shore, divers can plunge at the resort's house reef.
For land-based adventure, it recently introduced the all-terrain vehicle (ATV) with a purpose-built trail within the resort complex. Trips to the Chocolate Hills and other countryside attractions can also be arranged with the Club's accredited tour operators.
A must-visit in central Bohol is Loboc town, which is known for its eco-cultural attractions topped by the popular floating restaurants which cruise along the scenic river. 
For an adrenaline rush before or after a relaxing river cruise, get your feet wet quite literally, on a stand-up paddle board tour at Fox and the Firefly Cottages along the riverbanks. The home base of SUP Tours Philippines, the native-themed lodging is the pioneer provider of outdoor adventure sports in tourist localities, particularly the now-famous SUP boards.
An intimate sanctuary for travelers yearning for back-to-basics allure, you can read a book at the bamboo river boardwalk, jump from the 15-foot swing, pedal around Loboc's heritage structures, or the attractions en route to the Chocolate Hills. You can also commune with the natural vibe as you meditate and do yoga at the pavilion, or paddle board at the river.
Come chow time, feast on Food & Fables Café's healthy gourmet dishes and sip the house specialty drinks of shakes, cocktails, wines and Belgian beers. Finally, hit the sack and get a sound sleep at the naturally-ventilated nipa hut-inspired rooms tucked between trees, lush greeneries and rice paddies.
With the sun, sea and sand, and everything in between, the road back to Bohol is simply irresistible.
Images courtesy of Bernard L. Supetran and Jerome Kim