After almost two years of being unable to go to a movie theater, moviegoers came out of the woodwork in droves. As the first film festival to open in movie theaters, QCinema was welcomed heartily by moviegoers that have been craving for the in-theatre viewing of movies. Any film will do, as one friend quipped, expressing the long-held deep hunger felt by movie buffs.
It so happened, it was not just any ordinary film that was there for the taking. It was the QCinema International Film Festival happening for 10 days in Cubao, Quezon City. For the first time in so many months, people were allowed to view films in a theater, subject, of course, to a few protocols.
What greeted the starving movie buffs was a smorgasbord of award-winning, top-notch quality films, some of which were being premiered in this part of the world. It is like being ushered into a 4-star dining venue after being cloistered in a monastery on a diet of bread and water.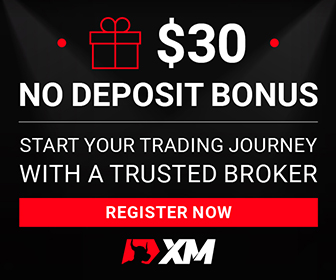 Great timing, indeed!
People came in Gateway Cineplex Theater as moviegoers and they came out as nascent movie reviewers. They enthusiastically raved about the films they were seeing, accompanied with cellphone shots of the tickets and interior of the theater. I am surprised that a lot of them, even without formal schooling or training in film aesthetics or theories, are verbally expressive and seem to know what they are talking about.
If there is one good thing about QCinema, it seems to revel in the opportunity to introduce us to other filmmakers from Europe and Asia, expanding our Hollywood-centric perspective of movies. The films offered helped us appreciate the world's cineverse. In a very real sense, they enhanced not only our film consciousness but also deepened our understanding of other cultures.
I have always been a lover of good films. The truth is, my minor in college was Film Studies 101. I had always dreamed of attending the international film festival circuit, such as Cannes, Venice, and Berlin. In my college days, there were no Sundance nor Tribeca and Busan yet.
Now my dream has been granted. Thanks to QCinema, Cannes, Berlin, Venice are being brought here on local screens.
I am also grateful to the movie buffs that wrote about their comments about it. I had fun reading the mini capsule reviews on twitter. They were helpful in providing tips which movie to watch since there was much to choose from. I'm starting to be not only cine-versant about the latest filmmakers and their works.
I never heard of Apichatpong Weerasethakul and Ryusuke Hamaguchi before. But thanks to the emerging young "manunuri ng pelikula" in our midst, I can now drop their names in cocktail conversations with my circle of culturati.
Seriously, this kind of commentaries by non-professional reviewers should be encouraged and given attention. Moviegoers should be citizen partners or better yet cinezen partners of festivals. The movie is an interactive experience and the beholder takes part in its creation, or should I say helps complete it. As a viewer, it's your movie too. So why not talk about the movie you've just seen with the family, friends, colleagues, and other people.
Festival Director Ed Lejano gets the point in his message in the QCinema catalogue: "Let online conversations between artists and viewers drive the event, so people can share their love for cinema through enlightening and meaningful conversation threads."
Perhaps at this point it's only the exclusive arthouse crowd who have been vocal, but hopefully in the future festivals more of the common moviegoers can share what they feel too.
There were plans to have film appreciation tours in schools as part of the QCinema festival. Maybe it should be considered again. Let's start exposing young college students to good movies and make them adept at understanding the language and the art of cinema.
This to me is the developmental side of film festivals like QCinema and Cine Malaya that should be given more consideration by organizers, government film agencies like FDCP and LGUs supportive of film festivals such as Manila, Quezon City, and lately even Baguio City.
Have you ever thought of cinema as an effective spiritual teacher? Why not? Many films, including the films shown in QCinema, give unforgettable lessons in core human values such as patience, tolerance, trust, humility, freedom, and resilience.
Think of film as a teacher and yourself as a willing and enthusiastic student. As one of my mentors says, "Enter the movie experience with an open mind and a receptive heart." That's how I matured emotionally and culturally. I learned the ways of other people. I learned about social context in which actions occur. Ozu films taught me about people relationships. Satyajit Ray taught me about sensitivity to other people's inner needs. Kurosawa taught me about responsibility and communal effort, about human frailties and the unreliability of truth from the human point of view. David Lean about the indomitability of the human spirit, the complexity of making moral choices and so on, while Lino Brocka's films made me more socially aware.
Their films also taught me the various ways of expressing their stories, how one image can express a world of thoughts. How sticking to one camera level can put you in a meditative and reflective state. How emotions can best be depicted by a piece of object as an objective correlative.
A good movie is a lesson on life and humankind. I hope more schools will participate and schedule classes inside the movie theaters, or at least assign students to view selected films online and discuss them in class or make a paper on them.
In this connection I wish we had a local version of "Voir," the latest Netflix series from director David Fincher. A collection of visual essays celebrating cinema, the said documentary series feature the personal stories of selected people about some of the most influential films in history and the hold that the cinema has on our collective imagination. One episode is very educational because it explores both the unending fascination we have with narratives driven by the need for revenge and the storytelling tricks and tropes utilized by filmmakers. If you want to increase your film IQ and sharpen your critical skill, then you may also want to watch "Attack of Hollywood Clichés" also on the same streaming platform, which is a lighthearted send up of the movie industry's most frequently used tropes. It definitely will make you more discerning in your choice of films next time.
One thing Filipino moviegoers must learn is to be patient and let the movie come to them without expectations. At least two movies in the festival were 3 hours long and I am sure they will never be shown outside a film festival during the usual commercial run in a movie theater. Slow moving films are an acquired taste but that is how many things in life are meant to be experienced: in the fullness of time.
When moviegoers become more cine-versant or cinematically literate, they become part of the creative experience. Their diverse views and insights can serve to inspire current indie filmmakers to do groundbreaking new works.
Some of these lay "manunuris" can later on be inspired to make films on their own. That's how the French "new wave" came about, when film critics like Francois Truffaut and Jean Luc Godard decided to ditch their pens and make films instead. This will pave the way for the emergence of new voices and fresh thinking on the art of cinema.
Let's not just sit there and watch. Let's think and talk about it and share our passion for cinema that is meaningful, provocative and progressive. By doing so, we, filmmakers and film viewers, together, can help enhance the festival in the years to come.